Announcing the 2017 Rivals Camp Series Presented by adidas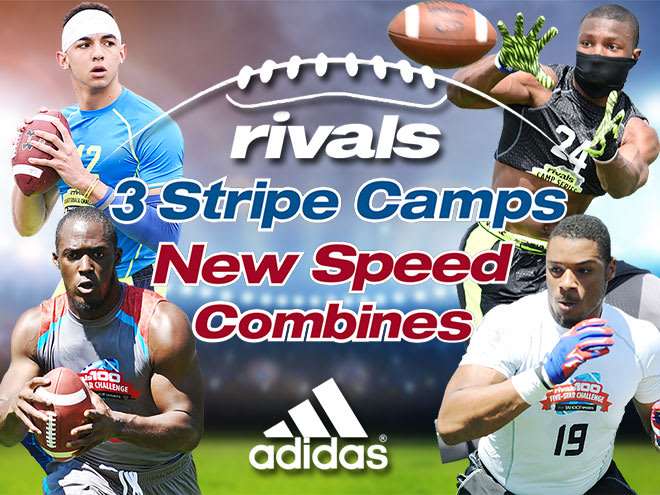 RIVALS100 FIVE-STAR CHALLENGE: Roster
MORE RCS: 2017 Rivals Camp Series FAQ | 2017 New Speed Combines | 2016 Rivals Camp Series coverage
The Rivals Camp Series is expanding in 2017 with exciting new sponsors and lots of additional opportunities for players. All events are free to players.
Adidas is the proud new presenting sponsor of the series. Gatorade, NCSA, the NFL Players Association, Zybek, Parisi Speed School and Promoted Events also are partners in the series.
There will be 10 Rivals 3 Stripe Camps and 10 Rivals New Speed Combines. The series begins March 11-12 in New Orleans. Other tour stops are Miami, Orlando, Dallas, Los Angeles, Atlanta, Charlotte, New Jersey, Columbus and St. Louis. The Rivals100 Five-Star Challenge – which brings together the best players in the country – will be held in June.
The Rivals New Speed Combines, for players graduating in 2018-21, will be held on Saturdays. Players will record times in the key football testing areas: 40-yard dash, shuttle run, 3-cone drill, vertical jump and broad jump. All players will receive a Rivals profile, and top combine performers will have an opportunity to earn an invitation to the Rivals 3 Stripe Camp the following day in the same city. Players can register for a regional combine here.
Players attending Rivals 3 Stripe Camps – considered the premier events in the country – will receive instruction from top former NFL and college players and coaches in the morning, then compete one-on-one in the afternoon. Players who have attended Rivals Camps are a who's-who in the football world, from current NFL players Jalen Ramsey and Christian Hackenberg to soon-to-be drafted stars such as Leonard Fournette, Adoree Jackson and Deshaun Watson.
Rivals was the first digital company to recognize the need for in-depth recruiting coverage, and to supply it nationally. Rivals revolutionized recruiting coverage as the first organization to provide innovative features like national player rankings, online video highlights, a searchable player profile database, official visit lists, recruited by coach tracking and much, much more.
JUNE 9-10, 2017
RIVALS100 FIVE-STAR CHALLENGE | INDIANAPOLIS COLTS PRACTICE FACILITY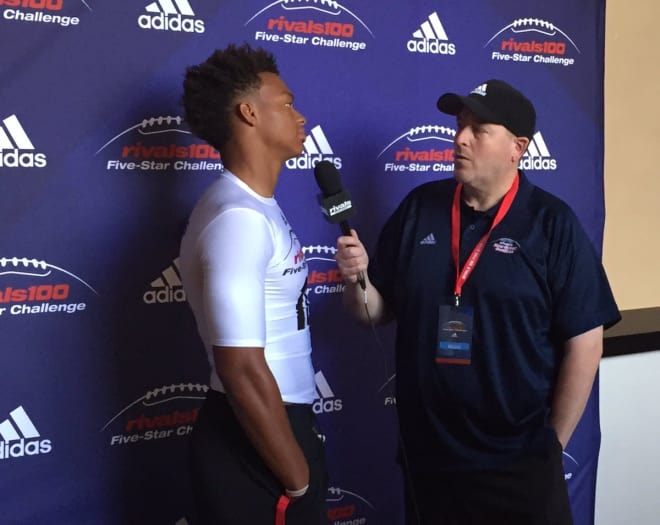 MAY 21, 2017
ST. LOUIS REGIONAL CAMP |  O'FALLON HIGH SCHOOL
MAY 14, 2017
COLUMBUS REGIONAL CAMP | HILLIARD BRADLEY HIGH SCHOOL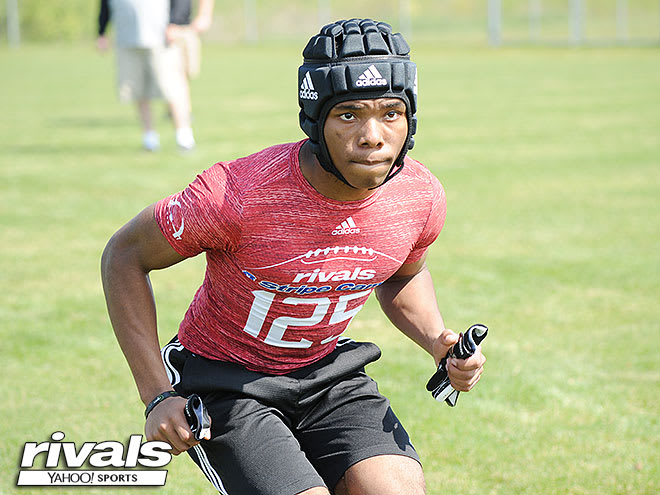 MAY 7, 2017
NEW JERSEY REGIONAL CAMP | PISCATAWAY HIGH SCHOOL
APRIL 30, 2017
CHARLOTTE REGIONAL CAMP | WILLIAM HOUGH HIGH SCHOOL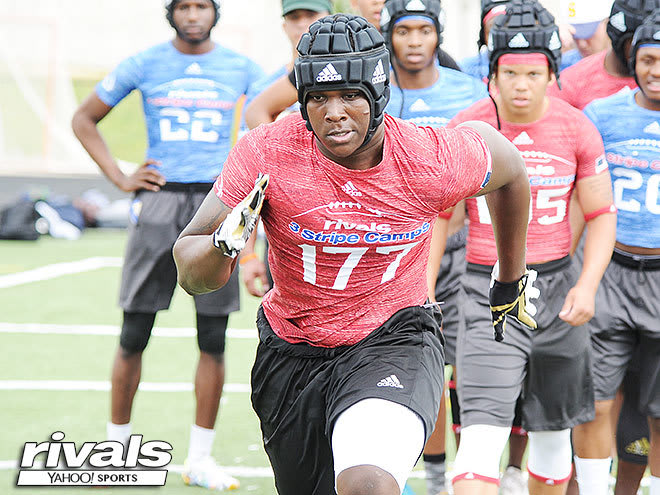 APRIL 23, 2017
ATLANTA REGIONAL CAMP | ALPHARETTA HIGH SCHOOL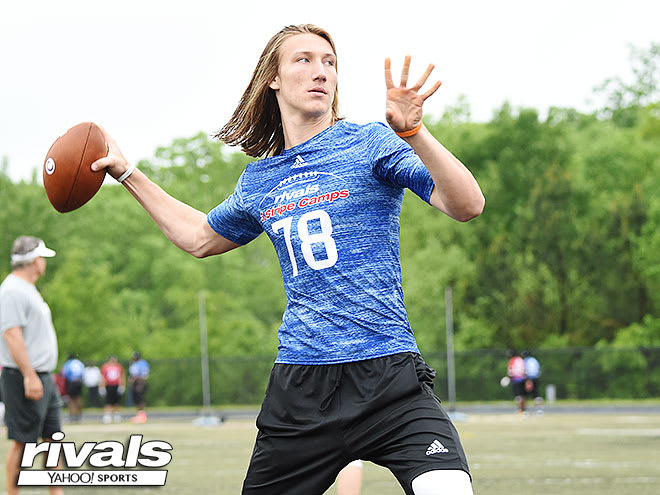 APRIL 9, 2017
LOS ANGELES REGIONAL CAMP | CITRUS COLLEGE
APRIL 2, 2017
DALLAS REGIONAL CAMP | LANCASTER HIGH SCHOOL
MARCH 26, 2017
MIAMI REGIONAL CAMP | ORANGE BOWL FIELD AT IVES ESTATES PARK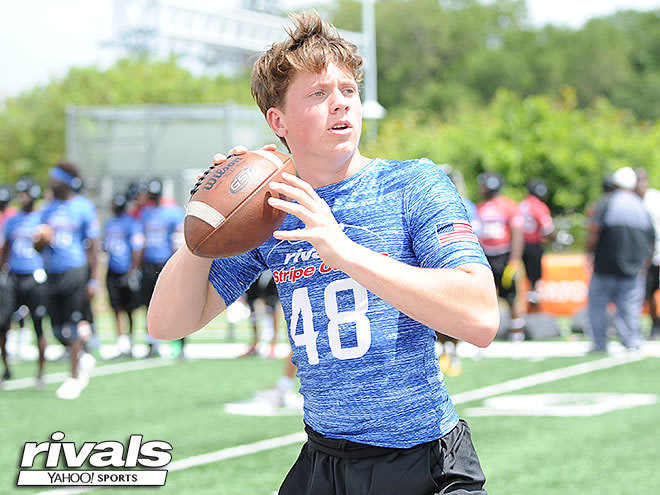 MARCH 19, 2017
ORLANDO REGIONAL CAMP | OVIEDO HIGH SCHOOL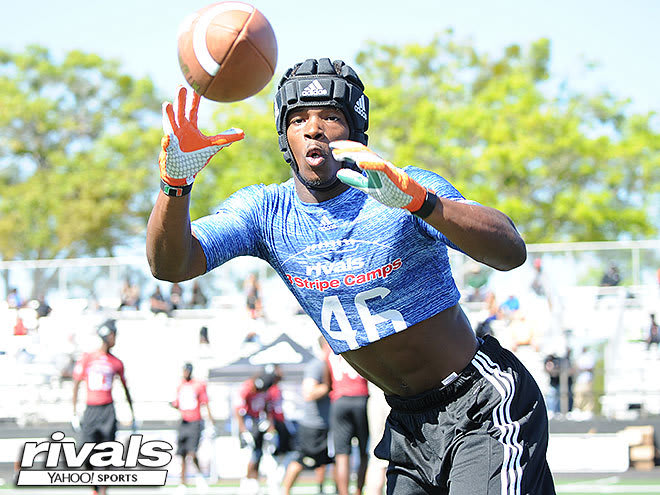 MARCH 12, 2017
NEW ORLEANS REGIONAL CAMP | WEST JEFFERSON HS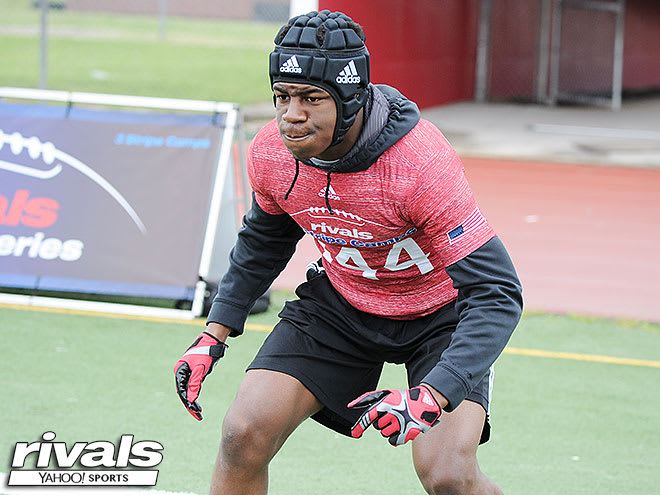 2017 Rivals 3 Stripe Camp Schedule
| Dates | City | Location |
| --- | --- | --- |
| March 12 | New Orleans | West Jefferson HS |
| March 19 | Orlando | Oviedo HS |
| March 26 | Miami | Orange Bowl Field |
| April 2 | Dallas | Lancaster HS |
| April 9 | Los Angeles | Citrus College |
| April 23 | Atlanta | Alpharetta HS |
| April 30 | Charlotte, N.C. | William Hough HS |
| May 7 | New Jersey | Piscataway HS |
| May 14 | Columbus, Ohio | Hilliard Bradley HS |
| May 21 | St. Louis | O'Fallon HS |
| **June 9-10 | Indianapolis | Colts practice facility |
2017 Rivals New Speed Combine Schedule
| Dates | City | Location | Register |
| --- | --- | --- | --- |
| March 11 | New Orleans | West Jefferson HS | |
| March 18 | Orlando | Oviedo HS | |
| March 25 | Miami | Orange Bowl Field | |
| April 1 | Dallas | Duncanville HS | |
| April 8 | Los Angeles | Citrus College | |
| April 22 | Atlanta | Alpharetta HS | |
| April 29 | Charlotte, N.C. | William Hough HS | |
| May 6 | New Jersey | Piscataway HS | |
| May 13 | Columbus, Ohio | Hilliard Bradley HS | |
| May 20 | St. Louis | O'Fallon HS | |
| May 27 | Chicago | Lane Tech College Prep HS | |