Rivals 3 Stripe Camp Orlando: Sunshine State stars deliver
ORLANDO, Fla. – The Rivals 3 Stripe Camp presented by adidas hit stop No. 2 in Central Florida on Sunday, as Oviedo High School, former home of Jacksonville Jaguars quarterback Blake Bortles, played host to a number of the region's top athletes.
While players from a few different states competed on the field for honors, the Sunshine State stars shone the brightest.
Here's a recap of the award winners, Five-Star Challenge invitations and a few other notables.
RELATED: Rivals Camp Series home | Live updates from Orlando | Recruiting news
POSITION MVP AWARD WINNERS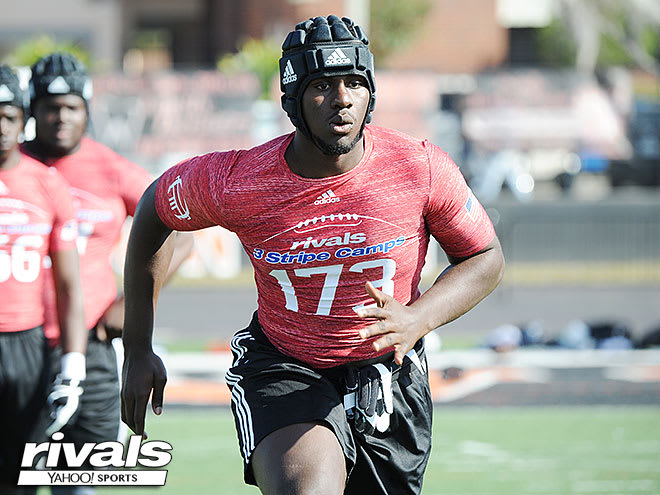 Briggs, from nearby Kissimmee, took home Defensive Line MVP honors with a combination of athleticism, quickness and a nice array of pass rushing moves. The high-cut rush end has a good frame to fill out and a strong lower body that allows him to explode off the snap. He beat some talented offensive tackles and is clearly just starting to match his athleticism with his football IQ. Miami is thought to be the clear leader over Oregon, South Carolina and others that intrigue him, but he is just starting to blow up.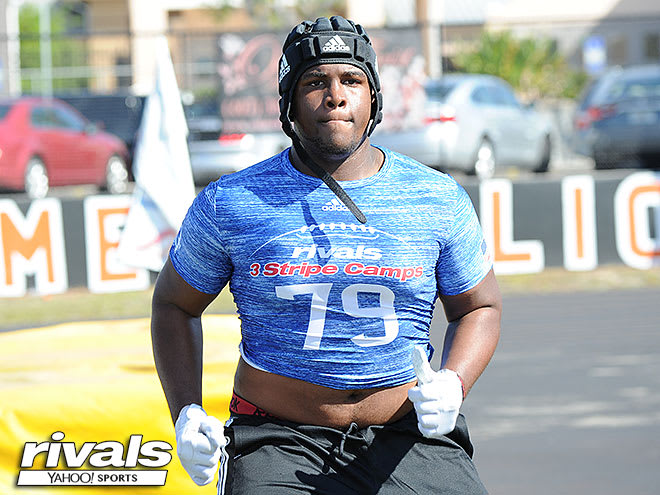 Barnes, from Apopka, came into the day as one of the favorites to win Offensive Line MVP and didn't disappoint. While he played tackle at the event he could be better suited to start his college career on the inside based on frame and footwork. Barnes was aggressive, reset well and anticipated moves with ease. He was very physical and played to the whistle. Florida is thought to be the leader over North Carolina, while Florida State, Auburn and others are fighting to reach the top.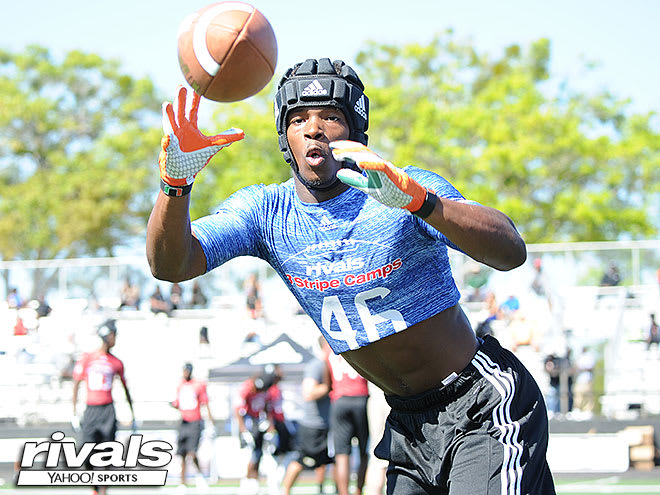 The Miami commitment was the only five-star slated to attend the event and he didn't disappoint. He was outstanding in drills, showed explosion and quick feet in the cat and mouse drill. Plus, his start-stop ability is top end. In drills where making linebackers miss is tough, he made it look easy. In the one-on-ones he was consistently quicker than the rest and was so fluid for his size it was scary. He's an elite talent and now the only three-time Running Back MVP winner in Rivals history. Lingard was also invited to the Five-Star Challenge.
Youth was served at the wide receiver position as Manuel, a 2020 from Vanguard, won a tight battle for Wide Receiver MVP honors. The massive freshman stood 6-foot-5 and looked like a future defensive end. But when running routes, especially off the line of scrimmage. he was all wide out. He has double digit early offers from the likes of Tennessee, Auburn, Florida, Miami, Louisville and others.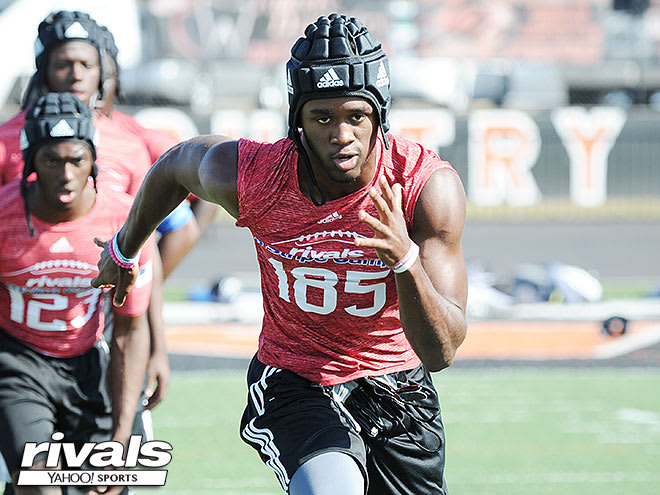 Gainer won the Linebacker MVP award in a close battle. The Chiles star showed off his length with some added muscle and his ability to change direction with ease. He was especially effective in one-on-ones and the cat and mouse drill with running backs. Florida State is thought to be the clear leader here. Gainer was also invited to the Five-Star Challenge.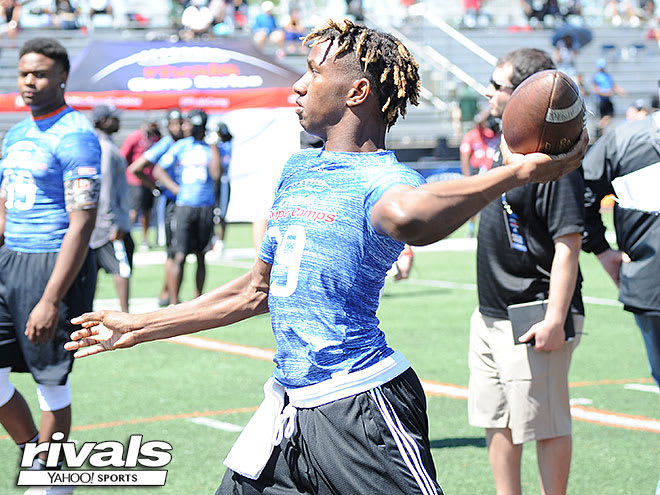 Penix, from Tampa Bay Tech, took home the Quarterback MVP award in a nice battle among a talented group of signal callers. The lefty showed excellent zip on the ball and was the most accurate of the strong-armed quarterbacks all day. His footwork was solid as well, and he seemed to get into an early rhythm. Tennessee and Auburn are two schools looking to pull him out of state early.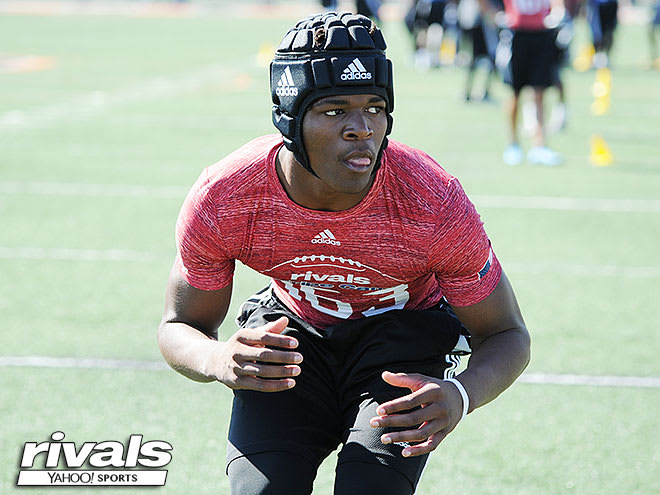 The defensive back group struggled a bit overall, but Sherwood got better as the one-on-ones continued and finished strong with one of the best interceptions of the day as he high-pointed a ball perfectly. The big safety was able to cover wide outs on the outside and was very physical off the line of scrimmage as well. His change of direction was impressive, and even in off coverage he had success. Miami is considered to be the leader over Florida State and Florida as he is leaning toward staying in state. Tennessee is trying hard to get him to leave home.
OTHER FIVE-STAR CHALLENGE INVITES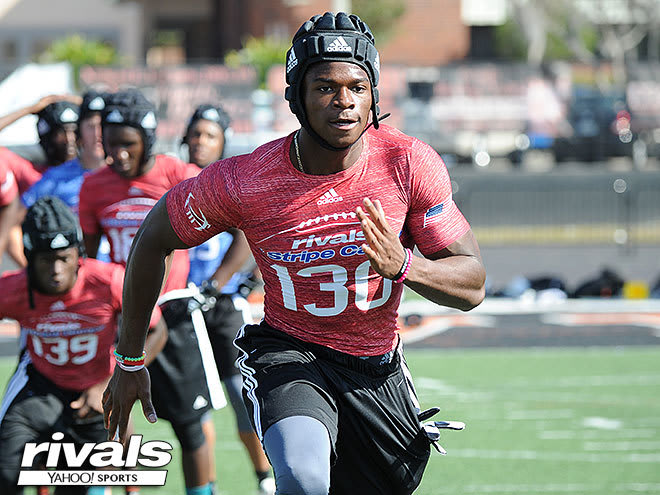 In addition to Lingard and Gainer, two other prospects earned invitations to the Five-Star Challenge at the event. Linebacker David Reese also earned a Five-Star Challenge invite with his tight coverage, excellent lateral movement and quick-twitch ability. Reese finished a close second to Gainer for Linebacker MVP honors and is more of a middle linebacker with a thick lower body and more weight and power. Florida State and Miami seem to be sticking out the most for Reese right now.
Texas athlete commitment Justin Watkins played wide receiver at the event and showed the best ability to separate and set up defenders of anyone, although he did drop some balls. His ability to get off the line of scrimmage with ease and cut on a dime earned him the offer, as he was clearly one of the most explosive players there.

FARRELL'S UNOFFICIAL AWARD WINNERS
OK, these aren't official awards with hardware and all, but here are some guys that won unofficial awards, at least in my mind, at the camp.
PHYSICAL SPECIMEN
There were many, but FSU running back commitment Charles Strong certainly looked the part. He's a huge, tall running back who is all muscled up. We have him as a fullback now, but he showed he should be at running back and will be an intimidating force.

MR. BIG ARM
While Penix won the MVP award, quarterback Joe Milton showed he could sling the ball with the best. The problem? It's not always that accurate. But there is zero doubt that Milton has a cannon of an arm. Many feel he will end up as a Florida Gator.
VERSATILE FUTURE
If Auburn quarterback commitment Joey Gatewood doesn't work out as a quarterback, he could certainly be a massive and athletic tight end. Gatewood had a good day throwing the ball, so it's not like he's regressing, but splitting time in high school and concerns about his development have been the topic of discussion for some. While I think quarterback is his future, it will be hard for me to find a better looking kid on the hoof when scouting tight ends this spring.
FUTURE LOOKS BRIGHT
While he's an athlete in our database, I really liked 2020 prospect Avantae Williams, who worked out as a defensive back on Sunday. The Miami commitment showed excellent change of direction, good closing speed and advanced instincts for a younger player. He also has pretty good size for a defensive back with a frame to fill out.