Florida prospects with something to prove at Rivals Five-Star Challenge
The Rivals100 Five-Star Challenge presented by adidas serves as the culmination of the Rivals 3 Stripe Camp series and promises to be a star-studded affair. The Indianapolis-based event will welcome in elite prospects from all over the country, and predictably will have a heavy dose of Florida-based talent. Below, we take a look at the Sunshine State prospects that will arrive in Indiana with the most to prove.
MORE: Rivals100 Five-Star Challenge roster | SEC teams watching Five-Star Challenge | Rivals Camp Series home
Williams' stock has been all over the place as of late. The Alabama commit is an interesting prospect because he's able to create separation on most occasions, but lacks elite size and has struggled with drops in multiple settings over the past year. There's some semblance of pressure on Williams to turn in a dominant showing, as the holes in his game have shown this offseason. There's no doubting his explosiveness or his quickness, but he'll be expected to put it all together against top-flight defensive backs.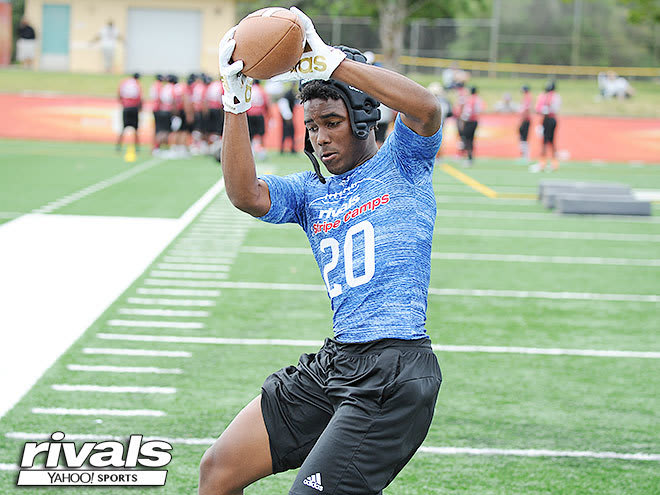 Moore lacks the eye-popping high school statistics of most other highly-ranked receivers. He also lacks length. That's all to say it's easy to doubt his lofty ranking. However, Moore was, by far, the most dominant receiver at the camp series' Miami stop, and showed the kind of explosiveness that makes an effective slot receiver. The coming year is a critical one for Moore, who could kick it off with a bang at the Five-Star Challenge.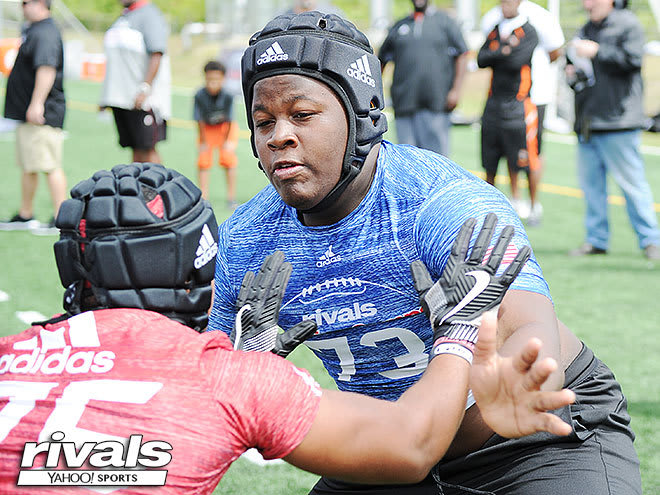 Scaife added a star in the latest rankings release, but some in the Rivals.com rankings meetings weren't as sold as others. Scaife lacks length, but his power and relatively light feet can't be overlooked. The Miami commit's current ranking is volatile and will almost certainly be affected in one way or another based on the Five-Star Challenge. Another performance like the one he turned in during the Miami camp could send him upward. The opposite would have an inverse impact.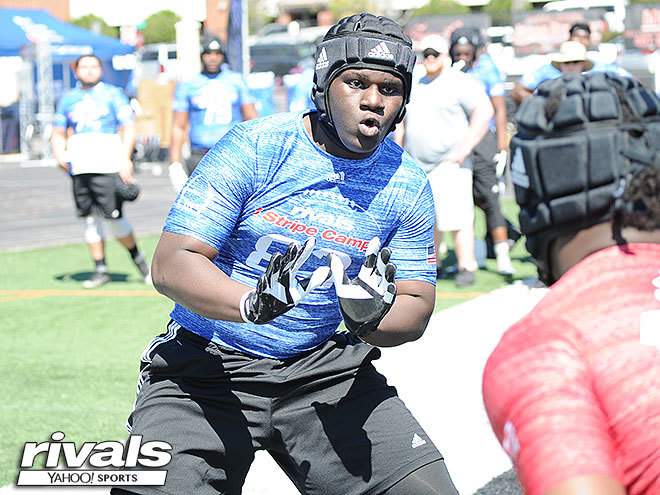 At 6-foot-5, 290 pounds and boasting long arms, Campbell looks like the kind of prospect that should dominate the point of attack. His massive offer list adds to such a narrative. The fact is, though, he has yet to fulfill such expectations. Campbell is a high-upside prospect who will eventually put it all together and become a legitimate force, and eventually could take place in Indianapolis. Campbell has gotten better with each passing month, and he seems due for a monster showing on a big stage.
Gainer's skill set has never been in doubt. What is in doubt, however, is the Florida State commit's ability to gain weight and how he stacks up against elite national competition. Currently at 205 pounds, Gainer would like to get over 225 before he starts college. Mix in the facts that Gainer plays his high school football in Tallahassee and rarely sees a deep pool of other Power Five-bound players, and there will be plenty of eyes on the linebacker. Gainer's lofty ranking is based on potential, and he'll hope to flash that potential in Indianapolis.