Rivals 3 Stripe Camp Charlotte: Top defensive performers
CORNELIUS, N.C. – The Rivals 3 Stripe Camp presented by adidas rolled into Charlotte on Sunday and some of the best prospects from Virginia to Georgia turned out to compete. The day saw several impressive performances, but only the best of the best can make the cut for top performers.
Here's a look at the defensive players that outshined the rest.
MORE: Top offensive performers | Camp Awards | Recruiting Notes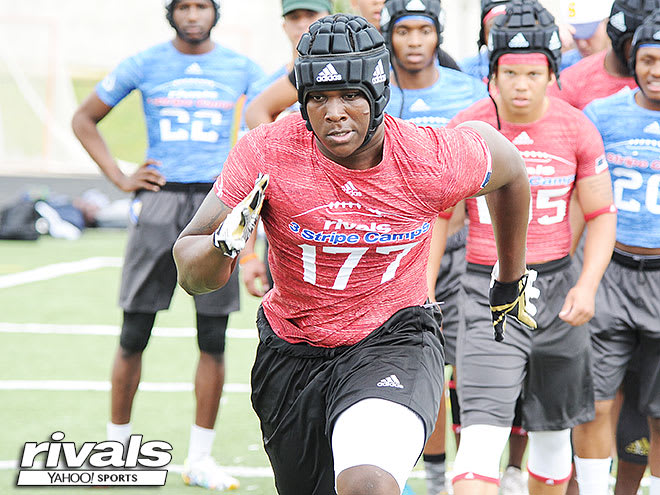 Recruiting wrap: Florida State, Ohio State and LSU are Mitchell's top three. A commitment is about a month away.
Performance: Mitchell's key to success in the camp setting has been improving his speed. He has noticeably slimmed down and gotten faster in the open field. Mitchell's improved speed along with his outstanding physicality, size, instincts and patience made him an easy choice for linebacker MVP and the top defensive player from Sunday's camp.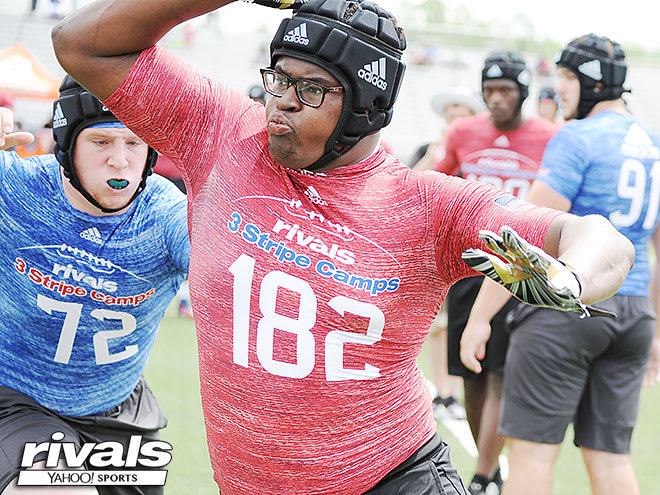 Recruiting wrap: Sandidge released a top 11 on Monday. Sandidge recently visited Florida, FSU, Georgia and Miami, and all made his list
Performance: Sandidge was good early, but great at the end. He showed violent hands and he won with power and quickness during the one-on-one session. He is a usually a quiet young man, but after he won a couple of reps, he started talking it up and playing with a lot of confidence. He flashed good leverage for his size.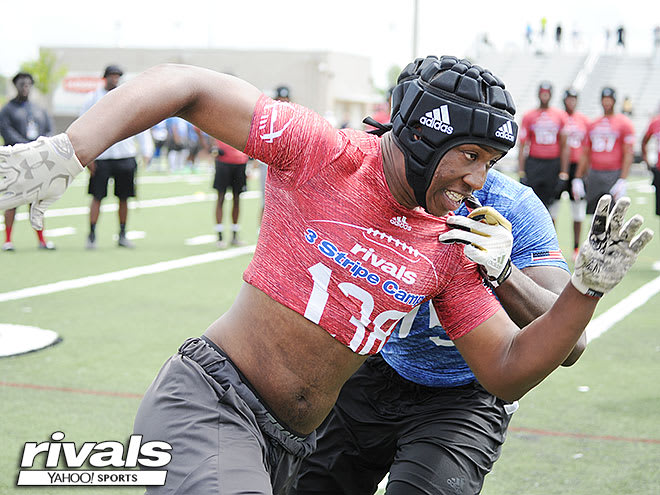 Recruiting wrap: Henry's top 10 is Alabama, Charlotte, Clemson, Georgia, Louisville, Ohio State, Penn State, Pittsburgh, South Carolina and Virginia Tech.
Performance: Offensive linemen had a really tough time with Henry's explosiveness and hand techniques. He did a great job of brushing off the offensive linemen's hands and staying balanced while ducking past them. Henry showed off more counter moves as well, something we hadn't previously seen him do too much.
Recruiting wrap: Allen is committed to Notre Dame.
Performance: Allen came into the event looking to prove a point about his ability to play defensive back and he did exactly that. Despite being one of the biggest DB's in attendance, he impressed with his ability to turn and run even with the event's best wide receivers. Allen's combination of size and skills makes him a very special prospect at the safety position and one to watch for years to come.
Recruiting wrap: Dean has over 30 offers. Alabama, Florida, Georgia, South Carolina and UCLA are some of the schools he is considering.
Performance: Dean is a long and rangy defensive back who could line up anywhere in the secondary. He was strong in press coverage and he did a great job staying on the hip of some of the top wide receivers trailing them on deep routes. His length really helps him in coverage and he was smooth through the drills as well.
Recruiting wrap: Virginia Tech, North Carolina, South Carolina, Florida, Florida State, LSU, Stanford and Notre Dame are Hollifield's top eight.
Performance: Hollifield is a quick-twitch linebacker with great discipline. He did a very good job of keeping the ball carriers in front of him in cat-and-mouse drills. During the one-on-one portion of camp, Hollifield knocked down a couple passes and worked to mess up the timing between the receivers and quarterbacks.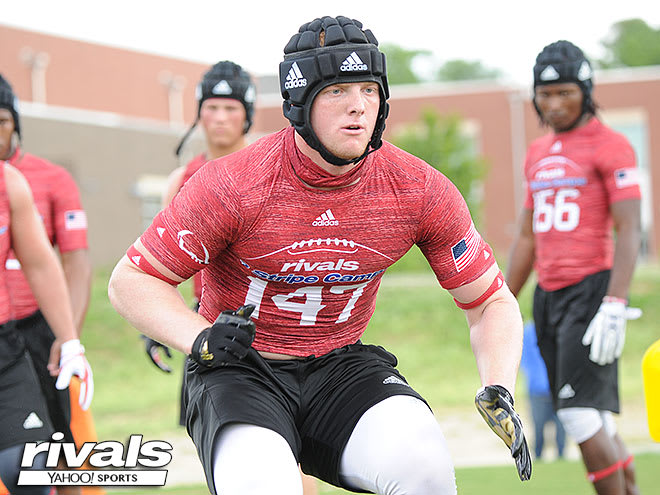 Recruiting wrap: Venables is committed to Clemson.
Performance: Venables is always impressive at these type of events, mainly because of his versatility as a linebacker. He's very adept at playing and space and did a nice job in coverage, but he also showed good instincts during the one-on-one tackling drills. It will be interesting to watch his development going forward, especially if he continues to add size.

Recruiting wrap: Louisville, North Carolina, Pittsburgh, and Tennessee are the schools Collins is taking seriously heading into his commitment, which is about a month away.
Performance: Collins came to the camp on a mission. He had a tenacity and edge to him that wasn't there this time last year. Collins blew past offensive tackles and his arsenal of pass rushing moves was extensive. Look for Collins to continue filling out his frame and get stronger as he rounds out his game.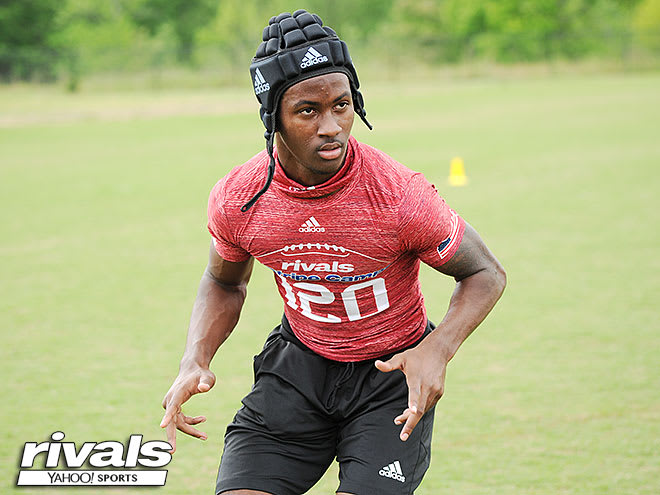 Recruiting wrap: Jones has offers from Alabama, Auburn, Florida, Georgia, LSU, Tennessee and many others.
Performance: Jones doesn't look like the typical freshman cornerback, and wide receivers found out he doesn't play like one either. He was one of the top defensive backs in attendance and used his length and explosiveness to break up a lot of passes. Jones has great instincts and plays with a chip on his shoulder, so he's not afraid to play physically with bigger wide receivers.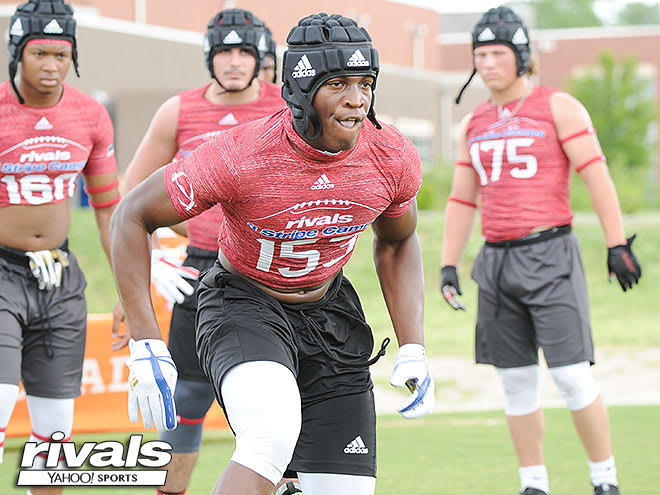 Recruiting wrap: Tindall has his pick of national programs with Auburn, Georgia and South Carolina three that he has his eye on.
Performance: When you watched the drills early on, Tindall jumped out. His ability to redirect stood out, and his burst did as well. He is an athlete who is well put together with the ability to run and play in coverage. He was solid against running backs and wide receivers, flashing his athleticism.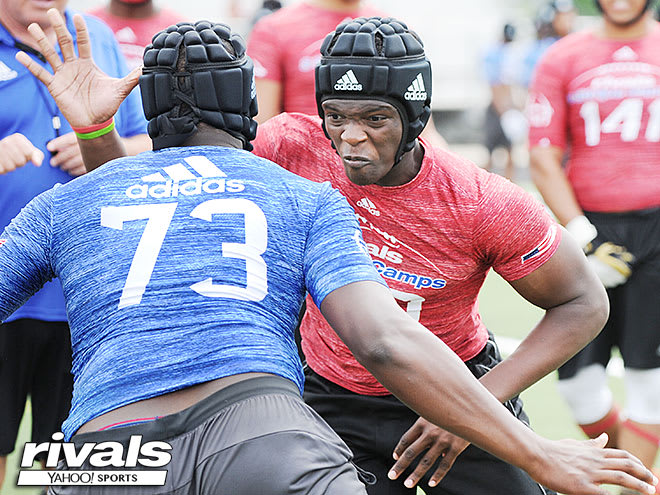 Recruiting wrap: Arkansas and Tennessee have offered this spring, but the favorite may be in-state school N.C. State.
Performance: Boletepeli made it look easy at times. He won reps working inside moves and with his speed on the outside. He checked in at 6-foot-3, but with his length, he looks bigger with room to add on to his frame.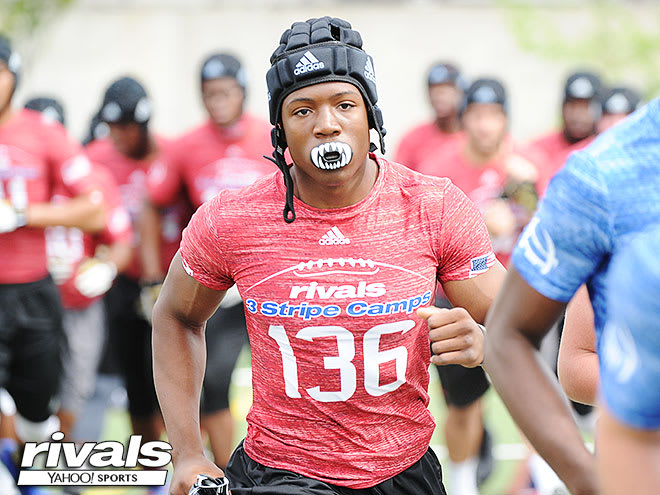 Recruiting wrap: Maryland, Virginia Tech and Charlotte have offered Curry.
Performance: Curry is a bigger defensive back and he used his size to his advantage. He was very physical with receivers at the line of scrimmage and once they were in their routes. Curry came up with a couple of very nice pass breakups on jump balls and hauled in a few interceptions.