Rivals 3 Stripe Camp Charlotte: Awards
CORNELIUS, N.C. – The Charlotte stop of the Rivals 3 Stripe Camp Series presented by adidas is in the books, and now it's time to take a look at which performers earned awards at Sunday's event. Here's a recap of the award winners and prospects who earned invitations to this year's Rivals Five-Star Challenge.
RELATED: Rivals Camp Series home | Live updates from Charlotte
POSITION MVP WINNERS
Littlejohn is a North Carolina native who recently moved to Georgia for his senior season and he looked right at home back in his home state. He impressed the event's coaches during the drill portion of the day and when the competition period rolled around he was very consistent throwing sharp, accurate passes. Illinois is currently Littlejohn's lone Power Five offer, but that might change soon.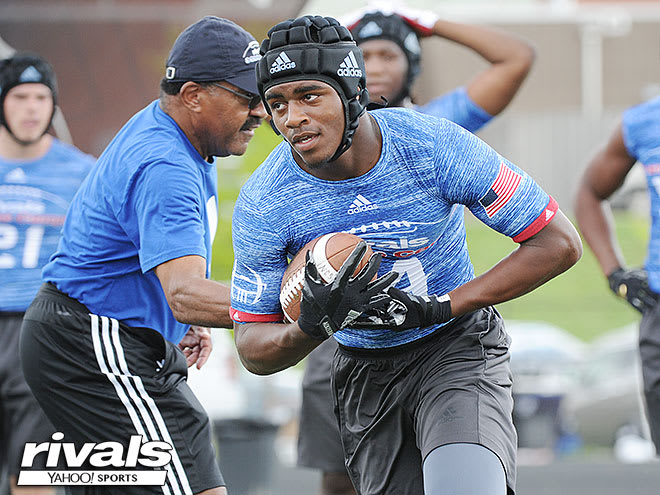 Ford has a lengthy offer sheet and it's easy to see why. The 2019 Rivals100 prospect is dynamic in the open field and made a lot of linebackers miss during the cat and mouse drills. As a receiver, Ford edged out the rest of running back group but it was a close competition as the entire position was stacked with talented prospects. Ford gave linebackers fits on crossing and deep routes.
The Virginia Tech commitment put on a show on Sunday, making defensive backs look silly while hauling in some highlight-worthy catches. Thompson can play out of the slot or on the outside and his ability to maintain focus on the ball despite being pulled and grabbed was very impressive. Thompson jumped on his early offer from the Hokies but it's not surprising other schools continue to pursue him.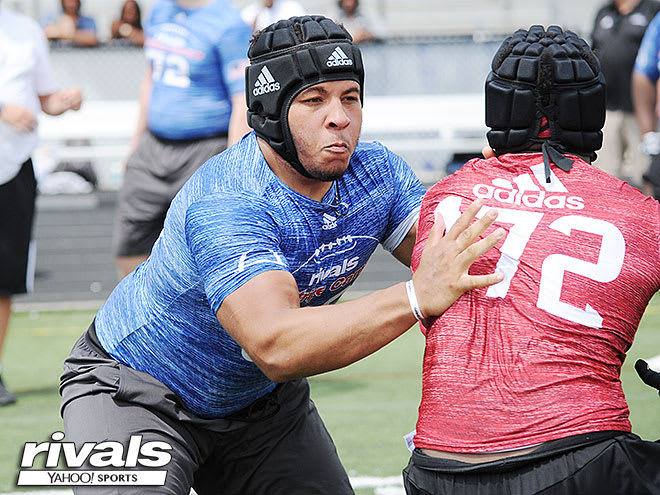 Gwyn surprised many with how tough and physical he was. Once defensive tackles realized they weren't going to be able to overpower him they tried to beat him with speed but Gwyn was still able to protect the quarterback. He did a great job of playing with leverage and used his strength to his advantage. Gwyn doesn't have the biggest frame but he was very effective.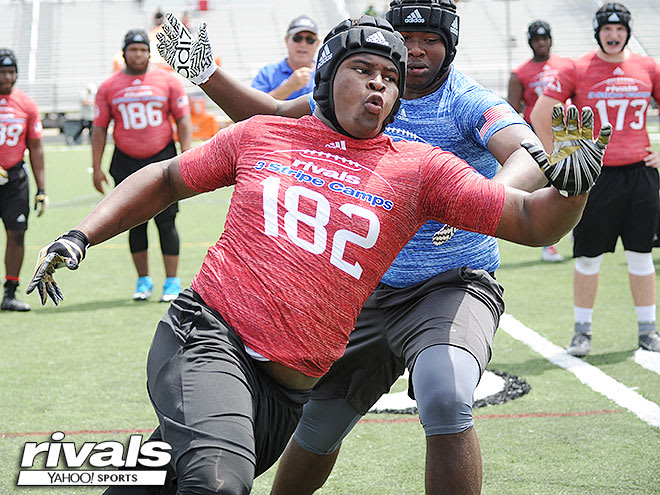 Sandidge really impressed us showing improved technique and a larger arsenal of pass rushing moves. He worked inside and outside arm under and arm over moves while playing with good leverage and explosiveness. As the day went on Sandidge got better and he let the offensive linemen know it when he beat them. The Five-Star Challenge invite certainly made his mark and is ready for better competition.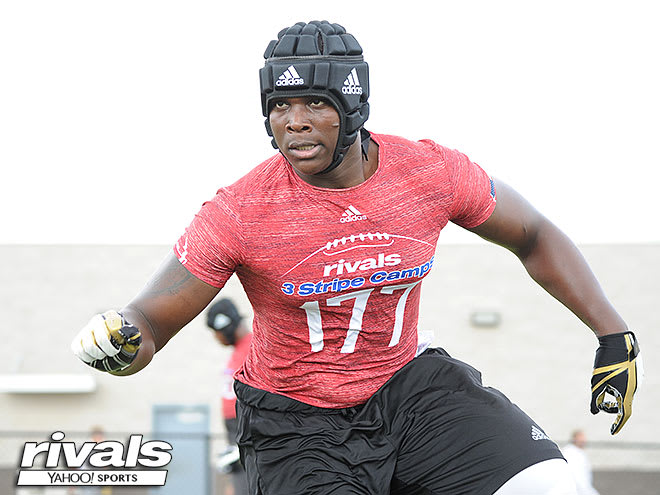 Mitchell has consistently gotten faster and better in coverage. In one-on-ones he did a very good job getting down the field and breaking up passes and in cat and mouse drills he dominated the running backs, showing great patience and instincts. Size has always been the concern with Mitchell but he has kept his weight down while getting faster and it helped him earn an invitation to the Five-Star Challenge.
When Allen walks onto the field he looks like he could play any number of positions because of his impressive size. But despite getting taller and more physical every year, Allen has never failed to impress in coverage. He can move like a much smaller player and drew rave reviews from the event's coaches for his play. The Notre Dame commit is one of the cornerstones of the Irish class and he showed why on Sunday.

MORE FIVE-STAR CHALLENGE INVITES
The Penn State commit came into the event hobbled by an ankle injury he suffered during a baseball game earlier in the week but his bum wheel did nothing to slow his performance. Fields can make pretty much any throw he asked and he approaches the game with a quiet confidence. Penn State beat out several other major programs to land him and his stock continues to rise. Fields becomes the third quarterback from the state of Georgia to earn a five-star invite, joining five-stars Trevor Lawrence and Emory Jones.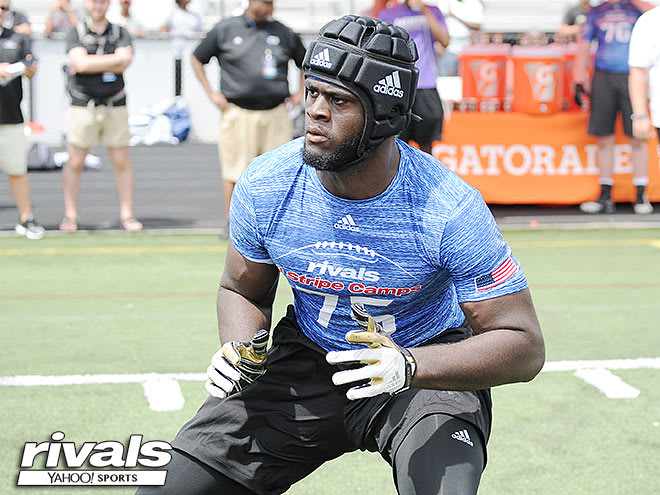 Asiedu has an ideal frame for a left tackle and has been improving exponentially every time we see him. The Penn State commit has gotten stronger and is a much more patient pass blocker. Double moves rarely faked Asiedu out and his first punch was much more effective. He didn't have any problem taking care of defensive ends that tried to beat him with speed around the edge either, making Asiedu an easy choice for the Five-Star Challenge.
Dean came into the Charlotte camp with a chip on his shoulder and he did an excellent job of proving himself in a setting where he didn't know many of the other competitors. He finished the day off by jawing with an opposing wide receiver and then backed it up by dominating him in the day's final 1-on-1 rep. Last year at this time Dean was waiting on his first offer and now he's headed to the Five-Star Challenge.
Henry was a no-brainer for the Five-Star Challenge and he confirmed that with his performance on Sunday. He has the length, explosiveness and technique to be an instant impact player in college and his athleticism will be a major asset for whichever college he chooses. Henry won reps with speed, hand techniques and countermoves while maintaining his balance and finishing at the quarterback.