Rivals 3 Stripe Atlanta: Top Underclassmen
ALPHARETTA, Ga. – Some of the Southeast's top players turned out for Sunday's Atlanta stop of the Rivals 3-Stripe Camp Series presented by adidas at Alpharetta High School. With so many stars on hand, there was bound to be some very impressive performances. Here's a rundown of the day's best underclassmen performers.
MORE 3 Stripe Atlanta: Awards | Chatter from Atlanta | Top Offense | Top Defense
Recruiting wrap: Vanderbilt has offered, but expect more in the coming weeks.
Performance: Charleston was in the discussion for the Top DB of this camp. He may have finished No. 2, but he had a very strong day. He was breaking on passes well and staying with the group of receivers well. He is an athletic defensive back who could project as a corner or safety.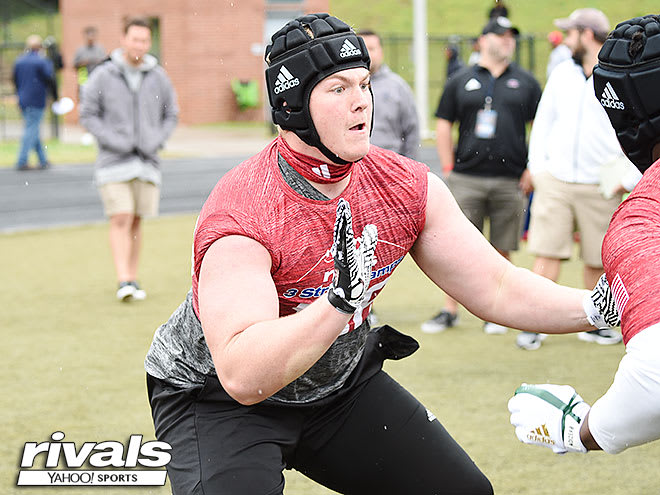 Recruiting wrap: Virginia Tech is his only offer, but that will change soon.
Performance: Miller was playing like he was on fire. He welcomed the competition, he won most of his reps and he played with non-stop energy. He showed great strength and even with a bloody nose, he looked outstanding Sunday.
Recruiting wrap: His offer list is strong and Florida currently leads Georgia in his recruitment.
Performance: McLendon is really starting to come into his own as he prepares for his junior season. He has great reaction off the ball and he flashed his closing as well. His length is another weapon. McLendon's stock will continue to rise.
Recruiting wrap: Florida State, Georgia, LSU, Miami and South Carolina have offered.
Performance: Johnson was another quarterback that took many reps Sunday and he made some impressive throws. Some of his better passes were on the deep ball or skinny posts. He is a lefty and he throws a great ball at a good angle for a freshman. He will likely be a national name in the near future.
Recruiting wrap: Another 2020 prospect in Georgia with big offers. Alabama, Georgia, Michigan and North Carolina are some who have offered.
Performance: Gilbert created a real buzz among the coaches and some of the players with his size and agility being just a freshman. He still has to refine his game as a tight end, but he ran well, he went up and attacked the ball, and he showed why he has the offers he has.
Recruiting wrap: No offers yet, but that will change soon.
Performance: Rush is still raw and he will need to play with better leverage and improve his moves off the ball. But at his size, he moved extremely well and he overpowered some linemen that are at least two years older than him.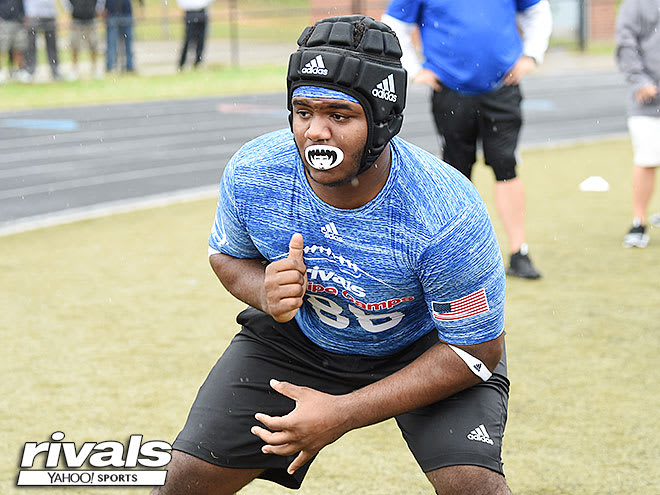 Recruiting wrap: Jones is awaiting his first offer but has already garnered interest from a number of major programs.
Performance: Jones' potential is apparent. He is a long-armed tackle with impressive technique that will become more of a recruiting commodity as he adds size and strength going forward. He was impressive and managed to win reps against more developed prospects by setting his feet and extending his arms. There's plenty in store for him down the road.
Recruiting Wrap: Kight recently picked up his first offer from Mississippi State.
Performance: The way he was dominating during one-on-ones it came as a shock to learn that Kight had just one offer. He has good size and length. He impressed quite a bit with his technique as well. It shouldn't take long for his offer list to expand.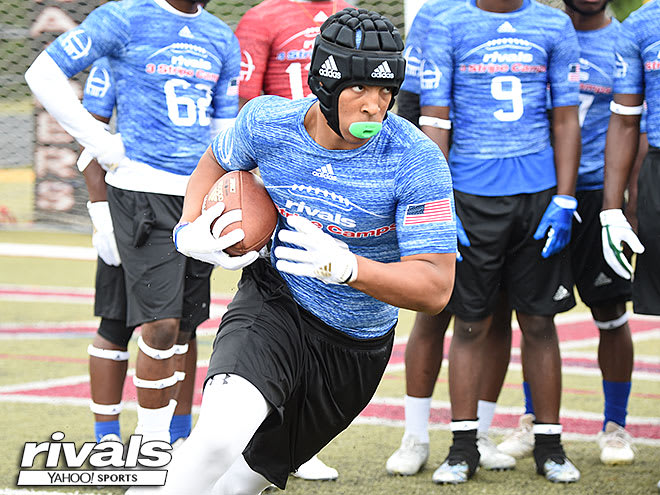 Recruiting wrap: Chambers has early offers from Michigan, Vanderbilt and a few other programs.
Performance: Chambers continues to fill out his frame without losing some of the quickness that makes him a prime target for Power Five schools early in the process. He showed a nice ability to get open during passing one-on-ones and more importantly the ability to haul in passes to complete the reps. Assuming he keeps adding muscle, the offers should keep coming in.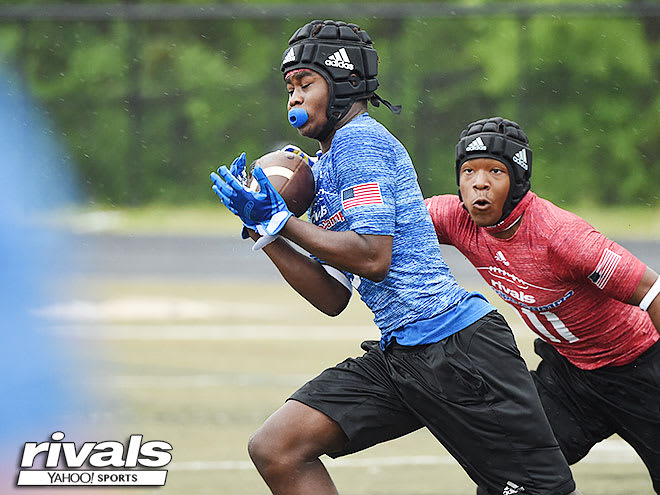 Recruiting wrap: Friday is committed to Louisville.
Performance: Friday just finished up his freshman year but he already has an offer list that would make most rising seniors envious. He showed those offers are well-earned as he used his speed to blow by linebackers during passing one-on-ones. He has good footwork and an impressive frame for a guy his age and is clearly a player to watch going forward.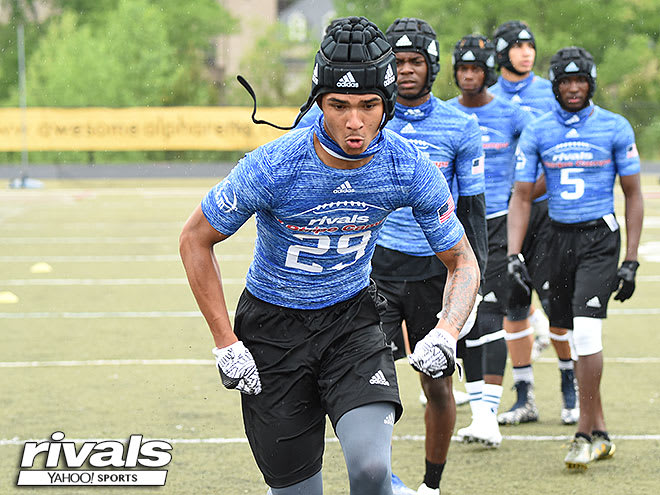 Recruiting wrap: Haselwood is committed to Georgia.
Performance: As one of the top players in the class of 2019, it's not a surprise to see Haselwood make this list. His combination of size and speed makes him a matchup nightmare for defensive backs and he continues to show improvement as a route-runner. What makes Haselwood scary for opponents is that he's still developing and has even brighter days ahead of him.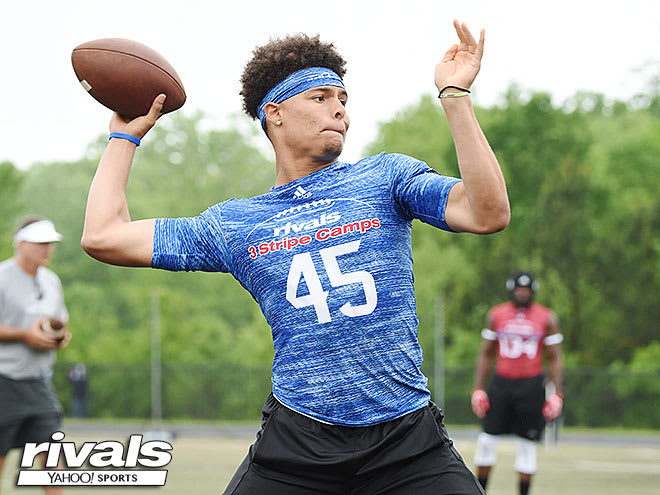 Recruiting Wrap: Yates is waiting on his first offer.

Performance: As an Alpharetta, Ga., resident, Yates felt right at home while working out at quarterback, taking rep after rep and connecting with some of the event's top wide receivers. On Friday nights, Yates is known for his ability to make plays with both his arms and his legs and in rainy conditions on Sunday, he showed that he has the arm talent to be an FBS quarterback.