Rivals 3 Stripe Camp Atlanta: Top offensive performers
ALPHARETTA, Ga. – Some of the Southeast's top players turned out for Sunday's Atlanta stop of the Rivals 3-Stripe Camp Series presented by adidas at Alpharetta High School. With so many stars on hand there was bound to be some very impressive performances. Here's a rundown of the day's best offensive performers.
MORE: 3 Stripe Atlanta - Awards | Recruiting notes | Full Rivals 3 Stripe Camp schedule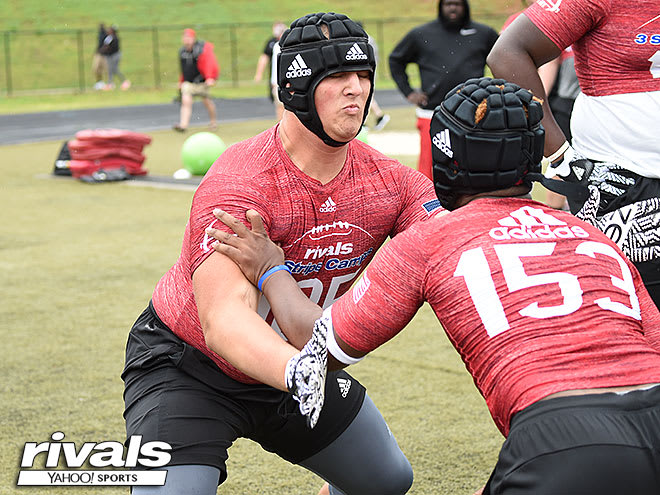 Recruiting wrap: A 2019 prospect, Webb lists early offers from Auburn, Alabama, Georgia and Mississippi State.
Performance: Webb was in the running for MVP honors until the end of the camp but came up just short as part of a wildly impressive offensive line group. He won most of the one-on-one reps he took in dominant fashion and finished blocks with anger. Webb is incredibly strong and flashed his power while driving defensive linemen into the ground.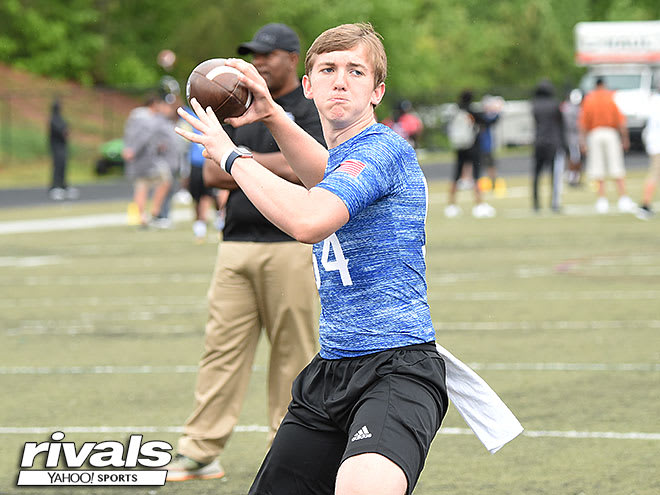 Recruiting wrap: A class-of-2020 prospect, Bailey already has an impressive offer list. Miami, Alabama, Florida, LSU and many others are all involved.
Performance: Bailey was the most consistent quarterback in a star-studded position group. Bailey, who captured MVP honors, took more reps than any of his counterparts and made a number of impressive throws, including a few fade routes that showcased both touch and arm strength. Bailey is already a recruiting commodity despite being years away from signing a letter of intent.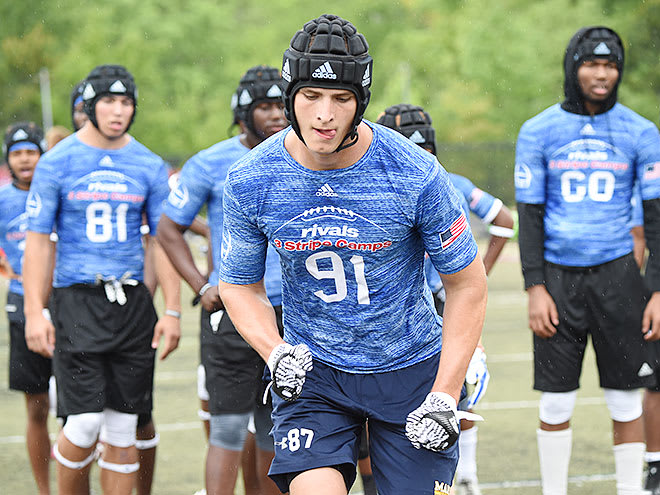 Recruiting wrap: Georgia recently offered, joining UCLA, Vanderbilt and Virginia on FitzPatrick's offer list.
Performance: FitzPatrick kind of stole the show, from early in the day when he hurdled a linebacker in the cat and mouse competition to the way he was hauling in pass after pass. Defenders were holding, grabbing and tackling him to slow him down and it just didn't work.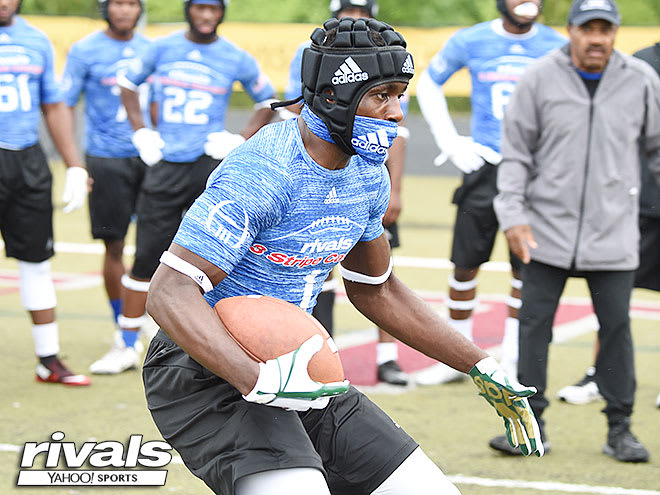 Recruiting wrap: Dixon has a long list of offers and he recently visited Clemson and Tennessee.
Performance: Dixon was fun to watch. This is a great setting for him to showcase his burst and quickness. His hands were on display as well, and it was tough for any linebacker to stay with him in coverage. He set defenders up well and immediately created separation.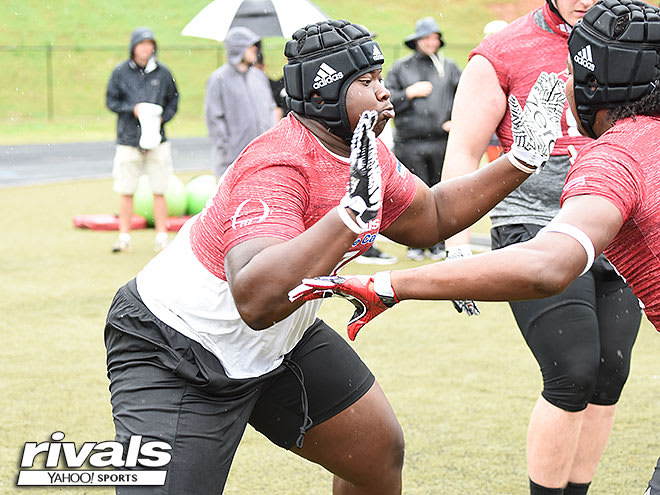 Recruiting wrap: Auburn, Clemson, Florida State and Georgia are some of the schools on Hill's list.

Performance: Hill looked like he was going half speed at times. It looked easy to him. It was hard to tell if he was even pushed in some of the 1-on-1 reps. He was dominant and that is nothing new. Hill is so strong at the point of attack., and with his lower body and balance he was tough to move.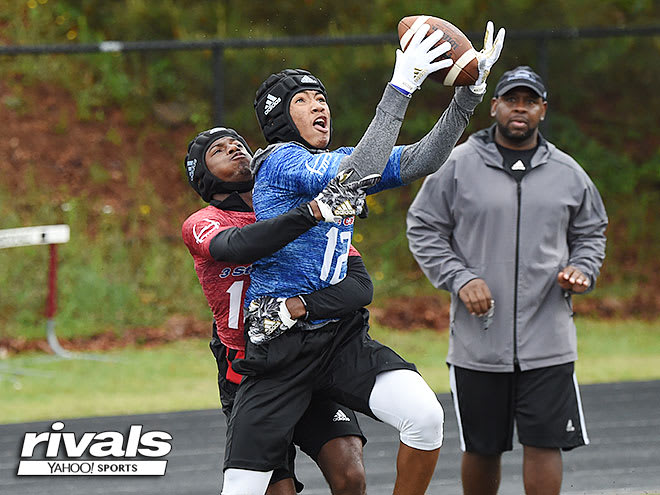 Recruiting wrap: West Virginia, Virginia Tech and Wake Forest are among the schools in the mix for Ford.

Performance: Ford was in the final discussion for wide receiver MVP honors after a day that saw him take rep after rep and quickly become a favorite of the event's elite quarterbacks. Ford's route-running and shiftiness makes him very tough to cover in space, and he showed an excellent ability to haul in passes on most occasions and complete the reps with a victory.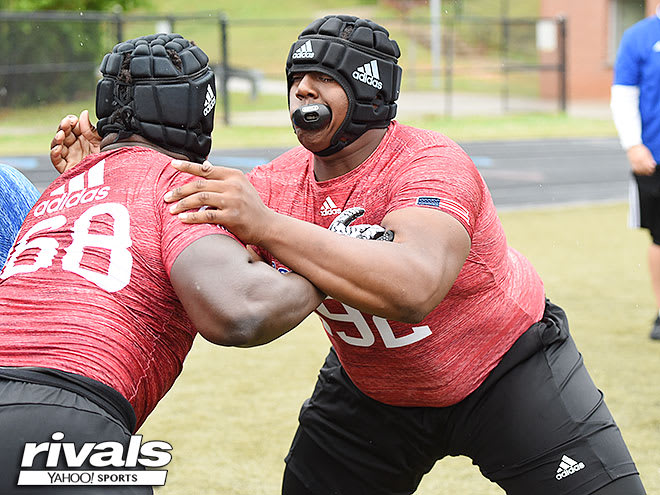 Recruiting wrap: A number of schools in are in pursuit of Jenkins, including Florida, Louisville, Missouri and Oklahoma.

Performance: Jenkins injured his finger early in the day and blood was coming through his adidas gloves, but he kept competing and won some tough battles in the trenches. He has worked on his body and is improved shape, and Jenkins showed why he is one of the best in Alabama.
Recruiting wrap: Georgia Tech and Maryland are his top schools which have offered.

Performance: Okonkwo took many reps and had a very successful day. In some of the drills he looked a dancer with his footwork, and he ran good routes and made a number of plays. He flashed strong hands and he was smiling all day.
Recruiting wrap: Florida, Syracuse and Tennessee, among others, have offered. Florida is the early favorite.

Performance: Keyton just knows how to make plays on the ball. He has some of the most reliable hands you can find in a 2019 wide receiver. He led the state of Georgia in receiving last season and he seems to always make a great play at every event he attends. It was no different for him Sunday.
Recruiting wrap: Arkansas State has offered Jackson.

Performance: Jackson was showing off his quickness, his ability to stop and go and how he can redirect on Sunday. He is a true slot receiver with great quickness in space and he was tough to stay with most of the day. Many were wowed with his moves in the cat-and-mouse drills early in the day.
Recruiting wrap: Irvin is committed to Auburn.

Performance: Irvin came into the camp with a reputation for greatness and backed it up for the most part. The Auburn commit wasn't the most effective lineman at the event, but he was certainly among the top five. He lost a rep or two, sure, but the matchups he won, he won in dominant fashion. Irvin has a wide base and boasts a devastating punch.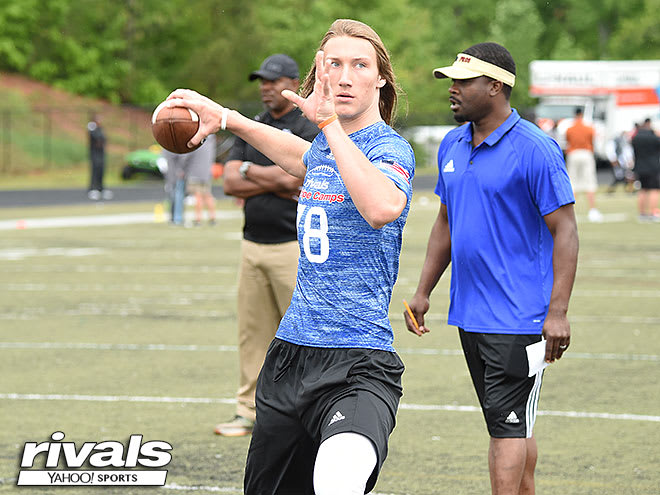 Recruiting wrap: Lawrence is committed to Clemson

Performance: Even in a loaded quarterback field, it's not a surprise that the nation's No. 1 player found a way to stand out. Lawrence was near perfect despite tough conditions for quarterbacks and showed his trademark arm strength and accuracy.