Rivals100 Five-Star Challenge Stock Report: Running backs
INDIANAPOLIS – More than 100 of the top players in the nation participated June 10 in the Rivals100 Five-Star Challenge presented by adidas at the Indianapolis Colts practice facility. The Rivals analyst team is breaking down the status of each player at the marquee event based on his performance against elite competition. Today, we look at the running backs.
RELATED: Quarterbacks | The Farrell Awards | Surprises | MVPs | Full coverage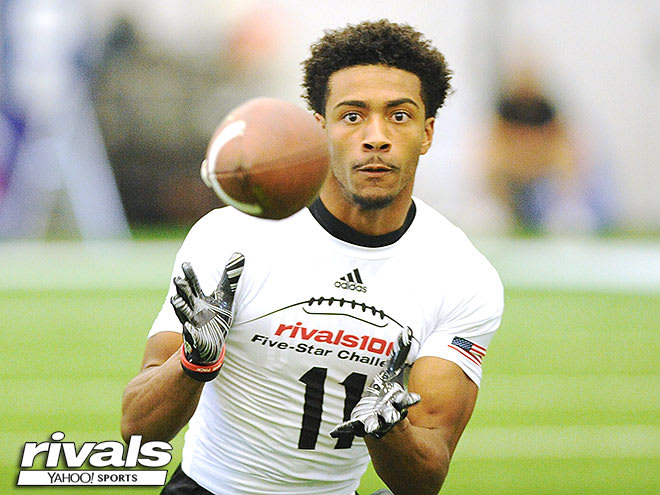 STOCK UP
Gill has fully recovered from a broken leg suffered during his junior season and was smooth and dynamic en route to winning the running back position MVP award.
STOCK STEADY
Cook is already a five-star and the No. 16 player in the country. He was in the running for MVP honors until the end of the camp, but there simply isn't much room for him to shoot up the rankings. He may see the number next to his name shift a few spots, but nothing drastic is in order.
Martin showed why schools love him so much as a running back. He has wide receiver-like hands, he can re-direct well and he has a little burst when he gets the ball too. He runs very good, crisp routes out of the backfield and he played up to his ranking.
Slade showed off his trademark footwork and great hands, and is highly ranked already despite a lack of size. We think we have him in the correct range.