Rivals100 Five-Star Challenge: A look behind the scenes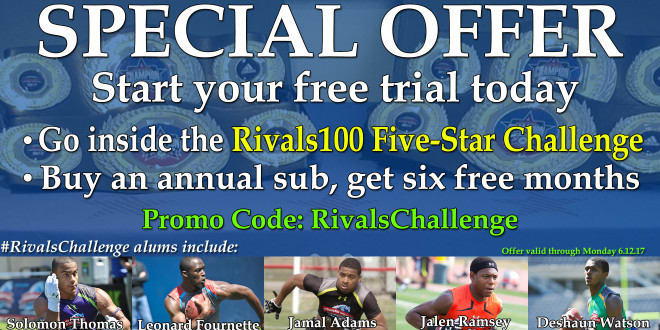 Louisiana bond runs strong
There was a large contingent of Louisiana prospects at the event and it seemed as if every time they were spotted it was in a big group. Highlighted by five-star prospects Devonta Jason and Terrace Marshall, the group of "Boot Boys" could be seen throwing up the "L" using their index finger and thumb to represent their home state. Despite players such as Justin Rogers and Jason headed out of state, it wouldn't be shocking to see the majority of the players stay home and end up representing the LSU Tigers, especially 2019 prospects Trey Palmer and Derek Stingley.

James Cook plays the game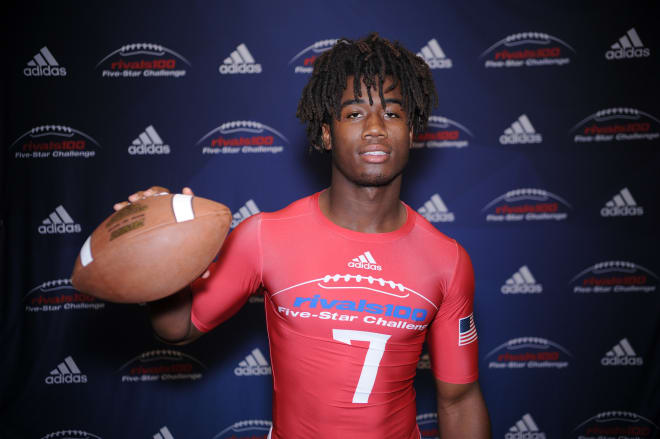 Florida State running back commit James Cook caused quite a stir when he arrived on Friday sporting a Georgia Bulldogs sweatshirt. In several interviews he mentioned that the Bulldogs are a very real threat, but on Saturday he also admitted that he knew the stir he would cause by sporting Georgia gear during media day. Cook is classic case of a prospect enjoying the process and playing the recruiting game and is likely to keep fans guessing until National Signing Day.
Jaeveyon Morton
It was a whirlwind weekend for Javeyon Morton, who received the last-minute call to be a replacement at the event. Morton was called on Thursday night and made it down to Indianapolis by midday Friday. By midday Saturday, Morton made a decision to commit to Iowa State and he announced his decision via a video on Rivals.com. Morton said he had made up his mind to commit to the Cyclones prior to receiving his invitation to the Five-Star Challenge and being able to do it at the event was the icing on the cake.

Locker room talk
As part of the event players were taken on a tour of the Indianapolis Colts practice facility. While some players marveled at the locker room and complex, others noted that some college locker rooms are actually more impressive than the NFL setting. The college football facilities arms race seems to get more intense every year and it's interesting to see it through the eyes of elite recruits.
Alabama buddies
Class of 2019 four-star offensive tackle Pierce Quick committed to Alabama earlier this year and was very visible in his representation of the Tide at the event. But in addition to sporting Alabama gear, he was also hanging out with fellow 2019 Alabama offensive lineman Clay Webb all weekend. The two were virtually inseparable and are clearly developing quite a bond. Most expect Webb to end up at Alabama anyway but it's clear Quick is doing his best to help bring Webb into the fold.

Five-star QBs bond
The growing friendship between five-star quarterbacks Matt Corral and Trevor Lawrence was on full display as the pair have clearly grown close through the various all-star events during their career. Despite competing for the No. 1 quarterback spot in the country, the two are friendly rivals and can be seen giving each other tips on the field and rooting for one another during competitive periods. Obviously they won't be playing with each other in college, but their friendship likely will continue through college and beyond.
Bailey earns respect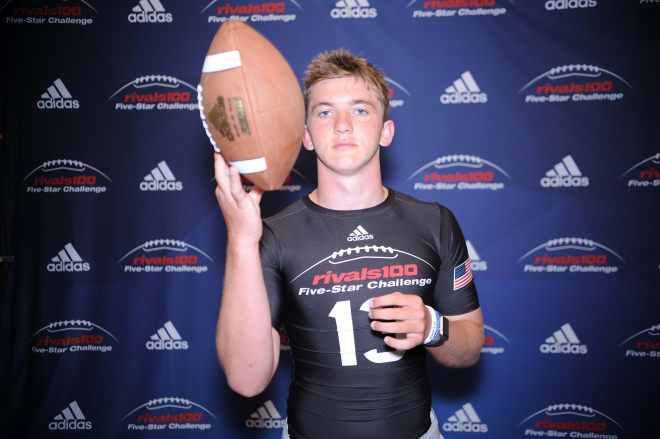 Class of 2020 quarterback Harrison Bailey was the youngest player participating at the event but it didn't take him long to earn respect from his fellow quarterbacks and other campers. Bailey showed poise and talents beyond his years and his competitive spirit clearly helped earn him respect. Some younger prospects may have wilted under the pressure from elite competition, but it's clear Bailey is a special prospect.