Rivals 3 Stripe Camp Miami: Top defensive performers
MIAMI – The Rivals 3 Stripe Camp presented by adidas arrived in Miami on Sunday, and plenty of talent came out for the event. As usual, there were some new faces that emerged to go along with familiar names. Below are the top 12 defensive performances from Sunday's event.
RELATED: Top offensive performers | Camp Awards | Camp Chatter | Rivals Camp Series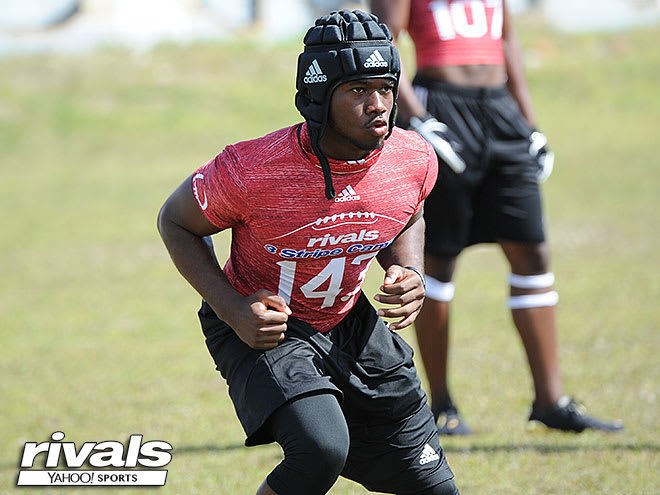 Recruiting wrap: Reddick has yet to receive his first offer.
Performance: The day's defensive back MVP, Reddick attends regional powerhouse Booker T Washington High School but lacks scholarship offers. He isn't the longest cornerback there is but looked good in coverage. Reddick matched up against some top-flight wide receivers and held his own. He should welcome some offers this spring.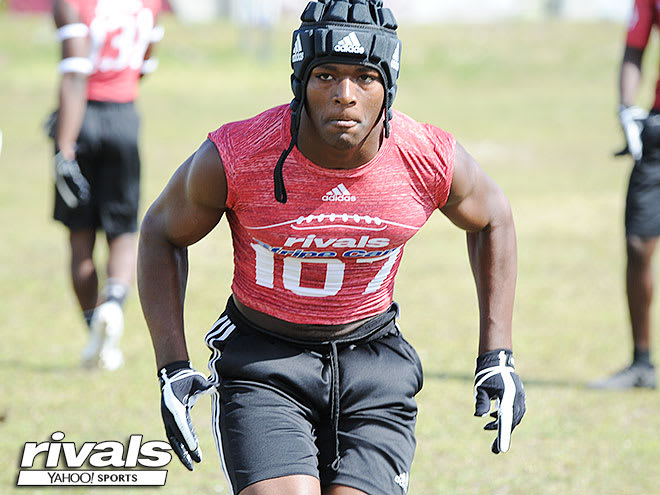 Recruiting wrap: Smith holds offers from Auburn, Louisville, Indiana, Kentucky and others.
Performance: A class of 2019 prospect, Smith was one of the more aggressive defensive backs at the camp. He jammed receivers well, but also made a number of plays deep down field. Smith is long and versatile. He should collect a long list of offers in the year ahead.
Recruiting wrap: Nicholson has yet to pick up his first offer.
Performance: Nicholson took home linebacker MVP honors but made his first mark during the cat-and-mouse drill, where he stayed in front of smaller, shifty running backs and showed some impressive physicality. He looked solid in coverage during one-on-one work and covered a number of smaller running backs down field.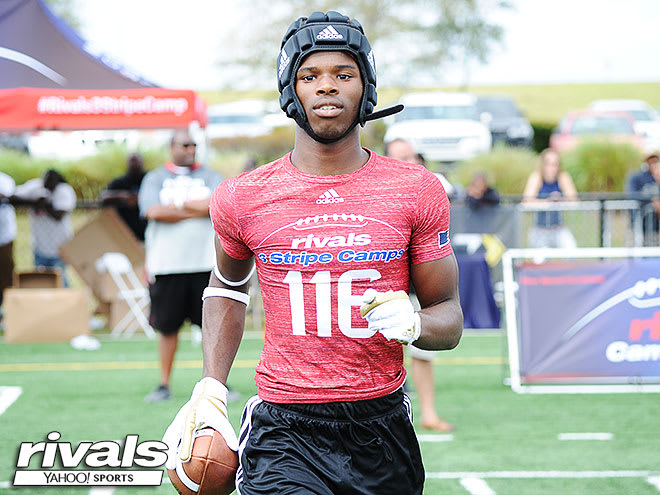 Recruiting wrap: Blades holds a number of major offers but is thought to be a Miami lean.
Performance: Blades played some wide receiver as he tends to do at these events. He actually looked good running routes, but shined a defensive back. He was beaten a few times, most notably on a double move by Alabama commit Xavier Williams, but he also made a number of impressive plays.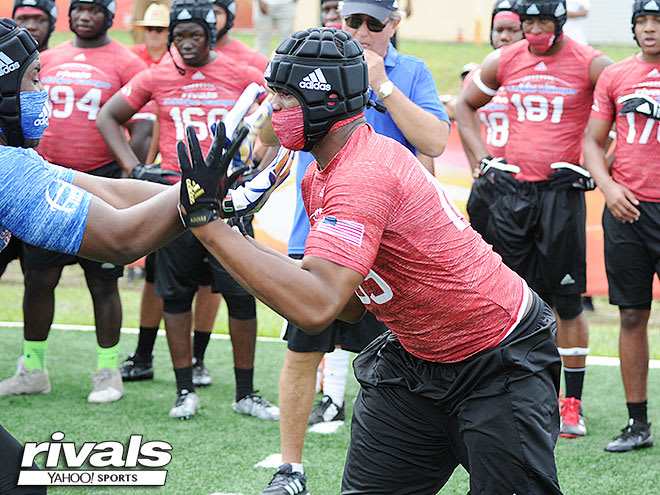 Recruiting wrap: Hawkins is committed to Kentucky
Performance: Hawkins was tough and physical. He can work on his moves off the ball, but his strength and will to win led him to be one of the top defensive line performers. He could be viewed as a strongside end or defensive tackle on the next level, but he worked at end Sunday.
Recruiting wrap: He has offers from Appalachian State and Southern Miss and numerous other schools are expected to take a live look at him this spring.
Performance: Butler is not that tall, but he has good length and he worked well in coverage. His back pedal was solid, he turned and ran with some of the better wideouts and he held his own down the field.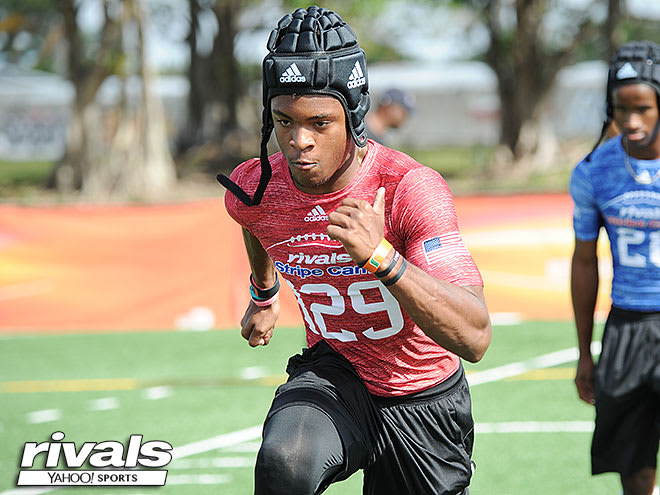 Recruiting wrap: Worship recently named Vanderbilt as his leader and also holds offers from Iowa, Kentucky and several others.
Performance: Worship hurried home from a visit to Vanderbilt in order to compete in the event but showed no ill effects from his busy travel schedule. He was one of the most physical defensive backs in attendance and when he decided to press, it was nearly impossible for wide receivers to get a decent release off the line.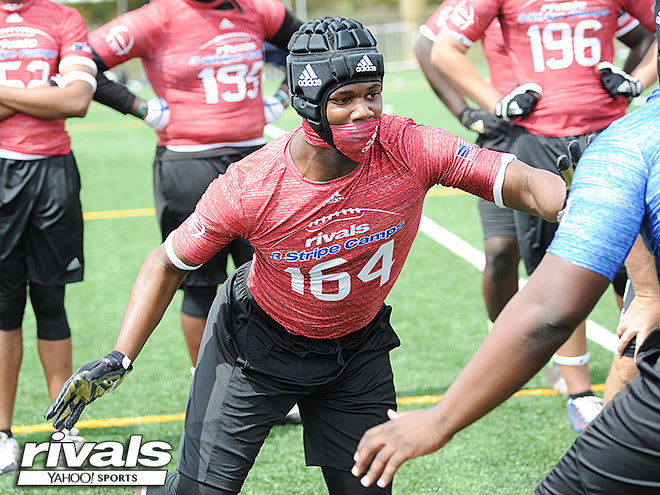 Recruiting wrap: Mays has offers from Purdue, Toledo, Appalachian State and others.
Performance: Mays was one of the quickest players coming off the edge on Sunday, using his quick first step to get the upper hand on multiple occasions. He's listed in the Rivals.com database as an inside linebacker and plays multiple positions in high school, but looks to be embracing his future as an edge rusher. Mayes earned defensive line MVP honors for his performance.
Recruiting wrap: Oladele is committed to Florida State.
Performance: Oladele is relatively new to the game of football after moving to the U.S. from Nigeria, but he continues to make major strides in his development. He's still learning the intricacies of pass rushing, but his length and strength make him tough for offensive linemen to deal with. He's clearly a developmental prospect, but he has a very high ceiling.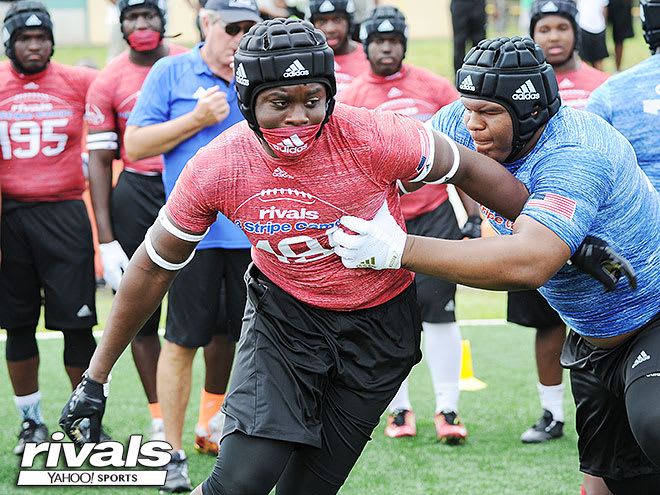 Recruiting wrap: N.C. State, Louisville and Tennessee are among the schools that have offered McCrae.
Performance: McCrae continues to grow and is looking more like he could be a strongside defensive end or maybe even a defensive tackle at the next level. He struggled at times, but when he was on, he was very impressive, showing that given time to keep developing he could be a very good player at the next level.
Recruiting wrap: Brown is waiting on his first offer.
Performance: Brown did the double dip in Miami over the weekend, competing in the Rivals New Speed Combine on Saturday and then returning to take part in Sunday's camp. It turned out to be a successful weekend for Brown, who worked out and linebacker and showed great instincts during one-on-one drills against running backs in space. He also showed flashes in coverage and looks like a guy who will work his way onto the radar of colleges in the future.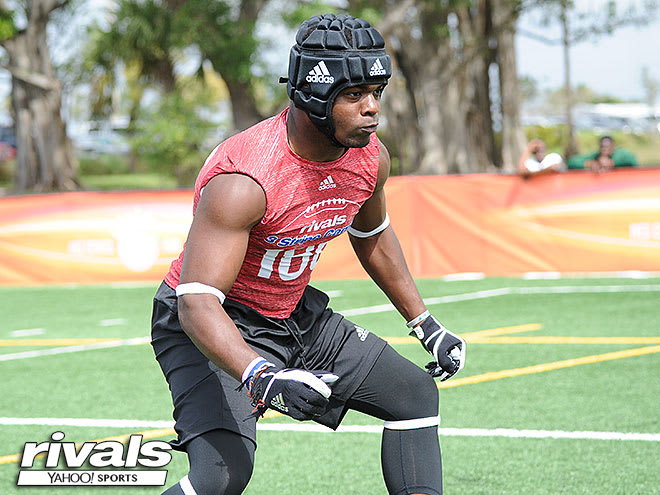 Recruiting wrap: Trapp is waiting on his first offer.
Performance: Trapp has played a number of positions on both side of the ball during his high school career but appears to be settling in as a linebacker. He was very good during one-on-ones and showed a good ability to break down and be in the right position when facing off against running backs in space. His height might be why some schools are shy to pull the trigger, but his play shows he's a legit prospect.