Rivals 3 Stripe Camp Miami: Awards
QUARTERBACK MVP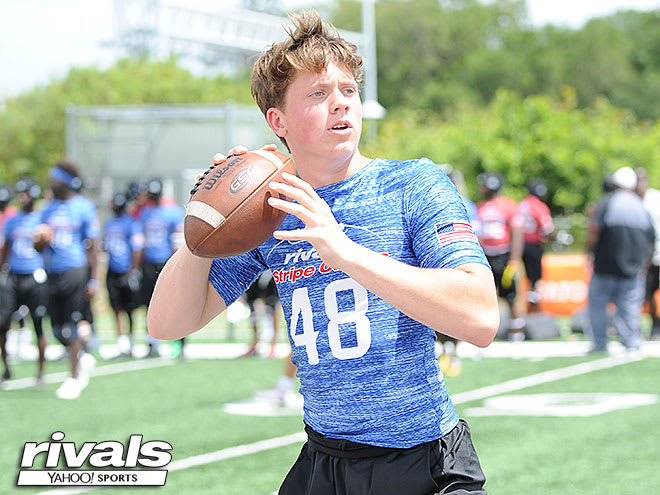 Casteel was locked in a battle for the top spot with Miami Southridge High School's Mike Cox Jr. but edged him with consistency and the ability to navigate the wind deep down field. Casteel, whose strength is his touch, has yet to receive his first scholarship offer, but he won't lack for exposure should he be the starter at nationally know St. Thomas Aquinas this season. Things could start to shake for him this spring.
OFFENSIVE LINE MVP
Scaife made the process of determining an MVP easy. He was far and away the most dominant lineman at the event and didn't lose a single rep. A Miami commit, the 6-foot-3 prospect may play guard at the next level, but his skill set is undeniable. The Hurricanes are getting a load of power and a prospect that moves his feet well for his size.
RUNNING BACK MVP
Cook is committed to Florida State but will take plenty of visits in the year ahead. He says he is considering Florida, Miami, Tennessee, USC, Purdue and others. He took more one-on-one reps than any player at Sunday's camp and left no doubt about who should take home the award for best running back.

WIDE RECEIVER/TIGHT END MVP
Takacs looked smooth in drills for a prospect of his size but really made his mark during one-on-one work. His blend of size and speed made him a matchup problem for almost everyone he faced. It was easy to see why Takacs, a three-star (for now), lists offers from schools such as Florida, Georgia, Notre Dame and Wisconsin.
DEFENSIVE LINE MVP
Mays didn't arrive at the camp with a load of hype, but his speed off the edge stole the show. He didn't take a massive number of reps but made the ones he did take count. Mayes has decent length and incredible quickness. He'll get better as he grows. He holds offers from FAU, UAB, Purdue and others.
LINEBACKER MVP
Nicholson grabbed everyone's attention during the cat-and-mouse drill, where he stayed in front of smaller, shifty linebackers and showed some impressive physicality. It carried into one-on-one work, where he was impressive in coverage. He had his lapses against deep routes, sure, but he came away looking good a lot more often than the alternative. Derrick Nicholson has yet to haul in his first offer.
DEFENSIVE BACK MVP
Reddick attends regional powerhouse Booker T Washington High School but lacks scholarship offers. He isn't the longest cornerback there is but looked good in coverage on Sunday. Reddick matched up against some top-flight wide receivers and held his owns in such reps. He should welcome in some offers this spring.
OTHER FIVE-STAR CHALLENGE INVITES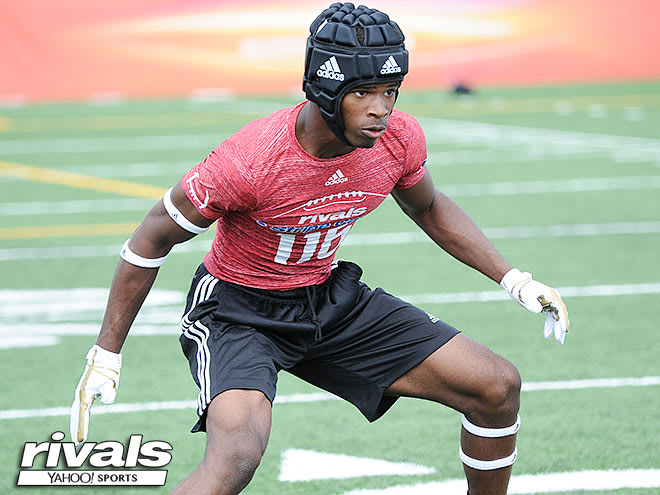 Blades attended last year's Five-Star Challenge and will make a return trip in 2017. Because of his family history, most think he will land at Miami but Tennessee, Florida State and others are involved. The Rivals100 prospect looked remarkable in spurts on Sunday but also had a few lapses.

Moore was in the MVP conversation all day and nearly won it. He looked explosive in drills and has gotten stronger in the last six months. Moore's battle has always been with consistency, but he looked solid from start to finish on Sunday. He lacks elite size but his height won't be an issue as a slot wide receiver.
Watt could play either defensive back or wide receiver in college and worked out at both spots on Sunday. He is as big a receiver as turned up at the event and has a nice burst to go along with it. Watt says Florida and Tennessee are in the running to land his commitment.


OTHER AWARDS
PHYSICAL SPECIMEN
There aren't many prospects out there that look more college ready than Oladele. Where the Florida State commit really impressed, however, was in how far he's come since last year at this time. With just one season of football under his belt, the Nigeria product has made massive strides in technique. He's always had the raw tools but is now developing football skill to go along with them.

MIGHTY MOUSE
Shivers is one of the fastest prospects in the country and looked the part on Sunday. Is the Auburn commit undersized at 5-foot-6? Yes, he is. Will that matter in the right college offense? Not really. Shivers possesses truly special speed and carries a lot of muscle on a small frame. Auburn could use him in a number of ways to showcase his elite quickness.