Rivals 3 Stripe Camp Miami: Top offensive performers
MIAMI – The Rivals 3 Stripe Camp Series presented by adidas arrived in Miami on Sunday and plenty of talent came out for the event. As usual, there were some new faces that emerged to go along with familiar names. Below are the top 12 offensive performances from Sunday's event.
RELATED: 3 Stripe Miami recruiting notes | Camp Awards | Rivals Camp Series
Recruiting wrap: Scaife is committed to Miami
Performance: What a day it was for Scaife. He was strong from start to finish, especially when he was challenged during the one-on-one session. He was running the quicker defensive ends outside and then locking onto the bigger ones and holding most of them at bay.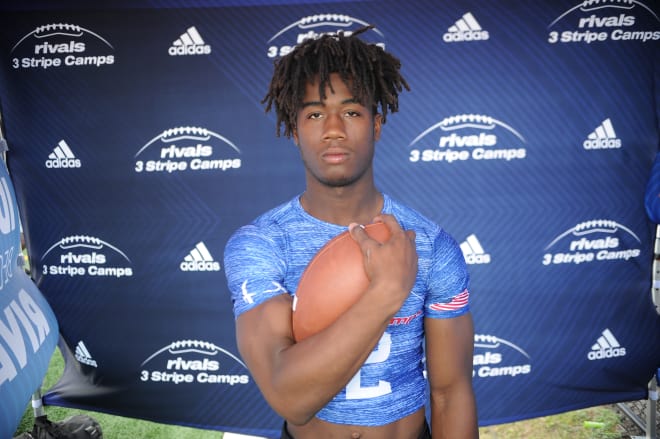 Recruiting wrap: Cook is committed to Florida State
Performance: The event's running back MVP, Cook took more reps than any player at the camp and won nearly all of them. His change of pace made him difficult to cover as he beat both linebackers and defensive backs deep. The five-star is committed to Florida State but says he will consider other schools such as Florida, USC, Alabama, Tennessee and others.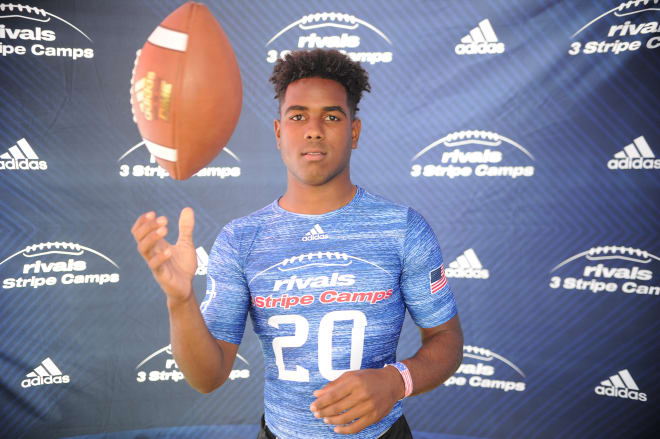 Recruiting wrap: Moore mentioned Florida, Miami and Ohio State today when asked about schools he has high interest in.
Performance: Moore was the talk of the camp early on as he flashed quickness and that burst out of cuts in the drills. By the time we got to the one-on-one session, he had his second wind and he dominated in that setting as well. He runs crisp routes, he gets off the line of scrimmage quickly and he is tough for cornerbacks to stay with. He caught everything that was thrown his way also.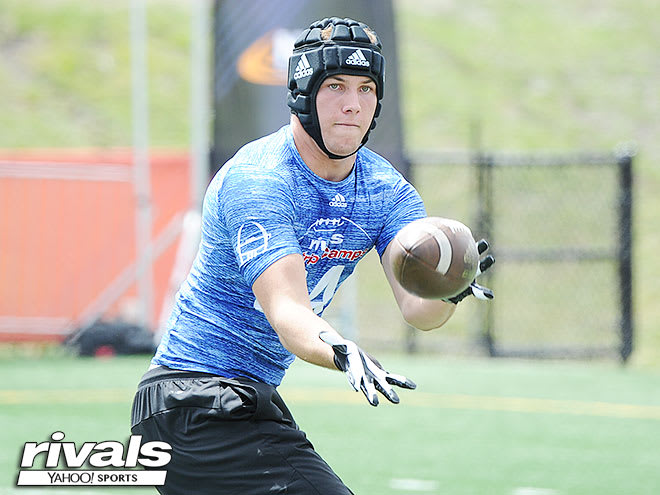 Recruiting wrap: Florida, Georgia, Notre Dame and Wisconsin are the four schools Takacs favors. He plans to make a decision this summer.
Performance: Takacs just goes about his business. He was not into the trash talking and showboating, but he consistently stood out with his size, the ability to get open and his reliable hands. He is not flashy and he is more of the old-school tight end with soft hands, but he was definitely one of the top overall performers.
Recruiting wrap: Casteel is awaiting his first offer
Performance: Casteel took a lot of reps at quarterback and he was sharp. His confidence grew throughout the event, and he threw tight spirals and very catchable passes. He was dropping the deep balls in down the sideline and he threw with good anticipation while working with an unfamiliar group of wideouts.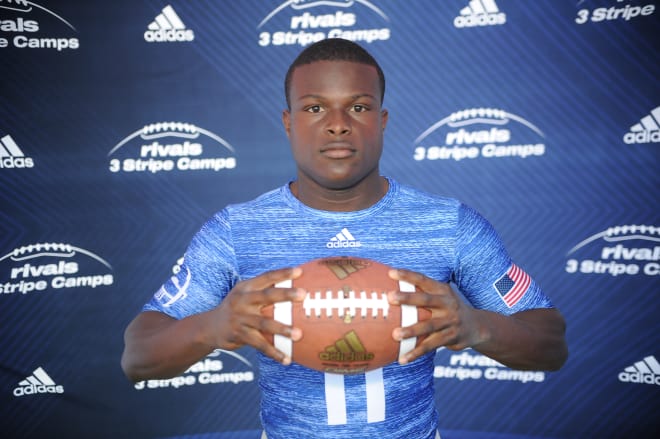 Recruiting wrap: Shiver is committed to Auburn
Performance: Shivers is fun to watch in this setting. He is so quick and he makes such sharp cuts on a dime that he is tough to touch, much less cover. He showed good bounce and change of direction during the drills, then he was easy for the quarterbacks to throw to in the one-on-ones due to his ability to get open.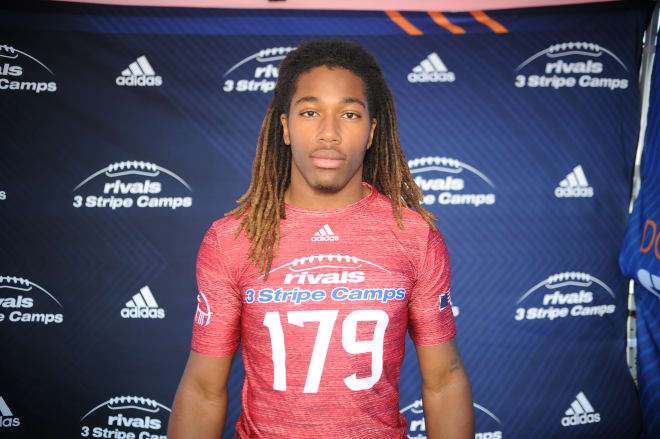 Recruiting wrap: Watt says Florida and Tennessee lead the way for his commitment.
Performance: Watt played both defensive back and wide receiver, but shined on offense where his length and strength served him well. He hauled in a number of deep passes including at least one jump ball that showed off his vertical.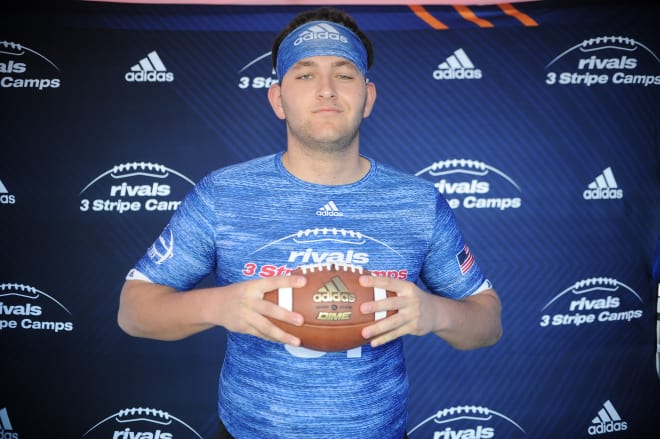 Recruiting wrap: Columbia, Marshall and McNeese State have offered. Weisz is also hearing from Arkansas, Pittsburgh and Virginia, among others.
Performance: Not many were talking about Weisz entering this event, but he really shined on the offensive line. His performance was solid during the drills and he needs to clean up his technique, but his strength really showed in the one-on-ones. He knocked defensive linemen off balance and he even knocked a few to the ground.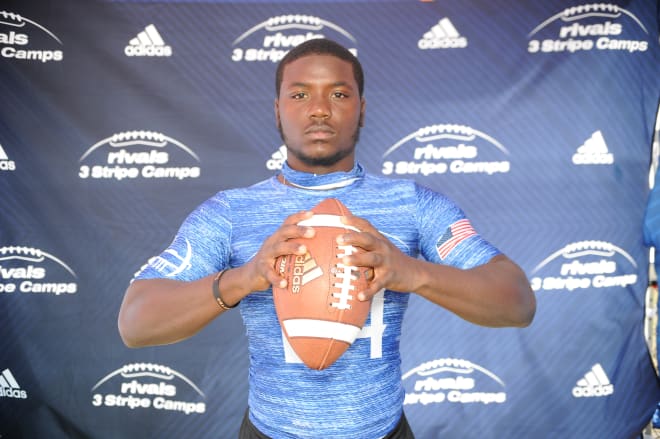 Recruiting wrap: Wright already has offers from many programs, with Alabama, Miami and Notre Dame among the most notable to date.
Performance: Wright was in the mix for running back MVP honors after an impressive day both in drills and during one-on-ones. He found a way to shine as a pass catcher as well, using his quick feet and sharp route-running ability to get open against some of the camp's best defenders. His versatility is part of what makes him a special prospect.
Recruiting wrap: Williams is committed to Alabama.
Performance: Williams had no problem getting open. In fact, he shook Rivals100 cornerback Al Blades so badly that the rest of the campers let out a unified gasp. His problem was with finishing. Williams has great acceleration and runs crisp routes. He struggled to hold on to the ball, however, and dropped a number of easy catches.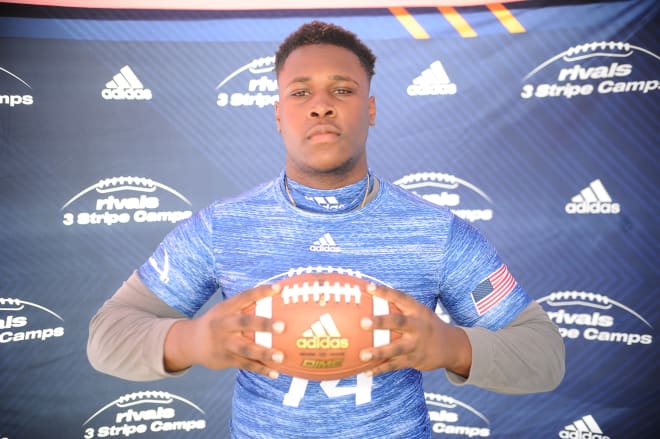 Recruiting wrap: Jackson has offers from Duke, Florida, Pitt, Louisville and others.
Performance: Jackson may play along defensive line in college but he showed off incredible athleticism playing tight end. Linebackers attempting to cover him couldn't believe how well the massive prospect moved, and his cuts were sharp despite his size. He was one of the standouts of the camp, and his reps became events as other prospects made sure to watch him work.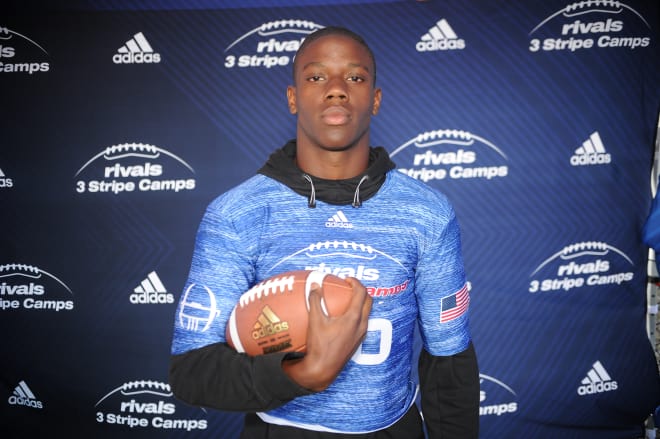 Recruiting wrap: Austin seems to like Miami but Florida is also heavily involved in his recruitment. Stanford recently requested his transcripts as well.
Performance: Austin has never lacked for size and he seems to be becoming more explosive by the month. Sunday wasn't his most dominant day by any means, but he showed off the blend of strength and quickness that makes him a four-star prospect.