Rivals 3 Stripe Camp New Jersey: Commitment predictions
PISCATAWAY, N.J. – There were so many big-time prospects at the Rivals 3 Stripe Camp presented by adidas in New Jersey last weekend, and dozens of schools are hoping to land some of these standouts.
Here is a good look at where some of these heavily recruited players could end up.
MORE: Recruits predict peer commitments | Top performers: Offense | Defense
The latest: Ruckert has been keeping this very quiet over the last month or so. At the camp on Sunday, he talked about his top four schools, Notre Dame, Michigan, Ohio State and Wisconsin, and didn't let on much. All the schools are excited about what he brings to the table and how they could use him, but Ruckert seems to be buying into what he's hearing from Notre Dame and Ohio State more so than Michigan and Wisconsin.
The pick: Ohio State. This is just a gut feeling, as it seems Ohio State has been the school by which Ruckert is measuring all the other contenders. The education and tight end tradition at Notre Dame certainly has his attention, and it's so hard to really count Michigan out of any recruitment right now.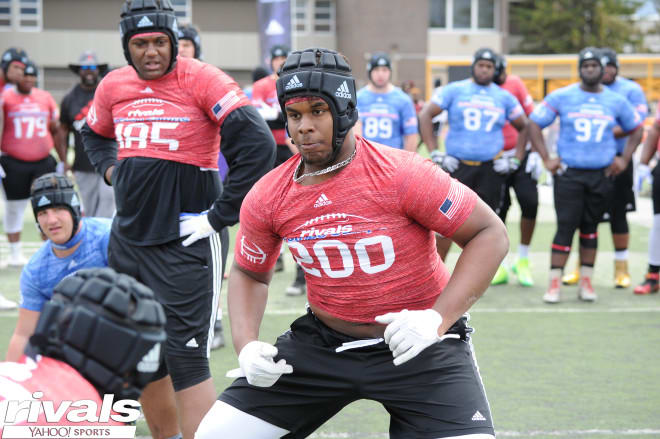 The latest: Penn State, Ohio State, Maryland, Virginia Tech, North Carolina and Rutgers are at the top of Walker's list right now, but it seems like Penn State is in great position here. He wants to visit Happy Valley again this month or in early June, but there is no commitment in his plans for a while. There is no clear team in second but Maryland, Ohio State, and Virginia Tech are right in the thick of it. Rutgers is doing a really good job of staying in contact with Walker, but he would need to show more interest in visiting before they could be a legitimate favorite. The same goes for North Carolina.

The pick: Penn State. The end result seems pretty clear if Walker continues to only plan visits to Penn State.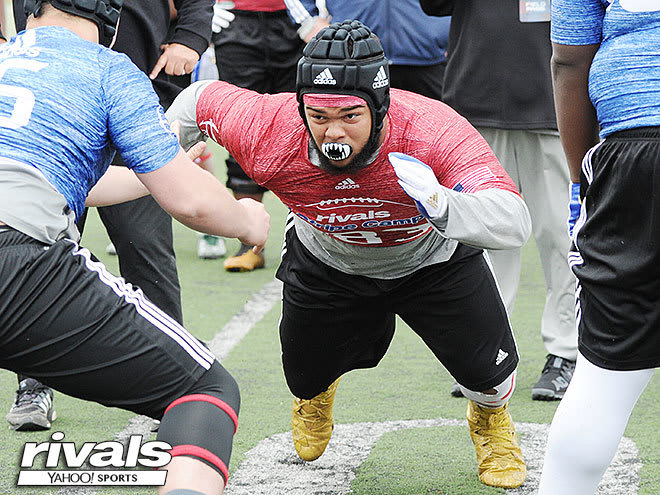 The latest: It's no secret that Franklin's top two schools are Notre Dame and Virginia. Franklin admitted over the weekend that he is leaning toward Notre Dame, but his recent Virginia visit was very good. He wants to get both of his parents to visit Notre Dame and Virginia before announcing his commitment on July 1. While Franklin said his mother has a big say in which school he picks, Franklin's father is the one that has yet to see both schools.

The pick: Notre Dame. The Fighting Irish have been heavily pursuing Franklin for some time, and it seems unlikely Franklin will go anywhere else right now.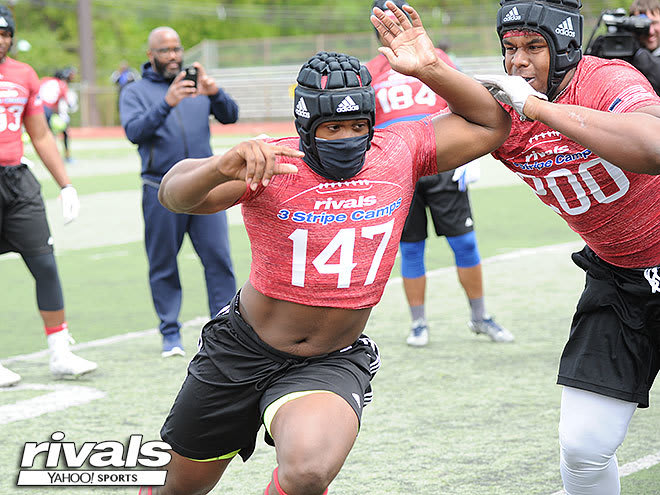 The latest: It's going to be a tough choice for Morgan on June 6. Pittsburgh, Virginia Tech, Maryland and Rutgers are the lead contenders for him right now, but he left the door open for other schools to enter the picture. Rutgers was on Morgan very early and it was huge for him to receive an offer from Maryland. Virginia Tech and Pittsburgh intrigue him with the way he would be used in their defensive schemes.

The pick: Maryland. The relationships Morgan has at Maryland with all of the former DeMatha players on the team will be too much for any of these contenders to overcome.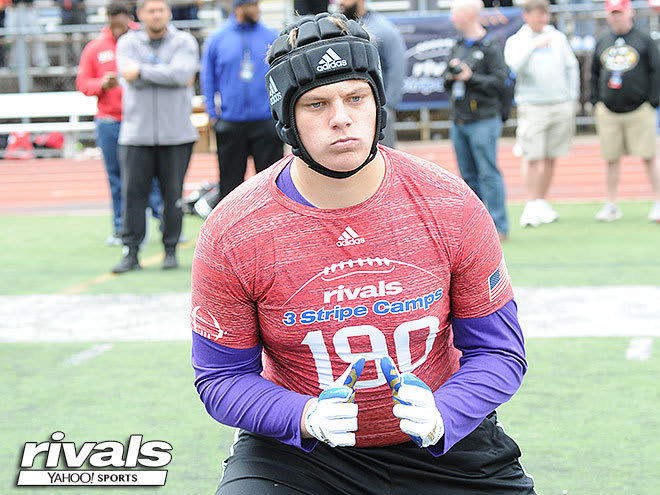 The latest: Rafferty has been in a holding pattern (no pun intended) of late with Maryland, Virginia Tech, and Virginia being the most likely destinations. He doesn't have any visits planned right now, but he has been to each of those three schools in the past. Rafferty has a lot of ties to Maryland, but his biggest tie to any school is at Virginia Tech, his sister's school. There is no planned decision date right now and more schools could certainly enter the picture down the road.

The pick: Virginia Tech. It's hard to see Rafferty ending up anywhere but Blacksburg with the strong pull they have on him.