Rivals100 Five-Star Challenge: Midwest predictions
Half of the prospects from the Midwest region who attended the Rivals100 Five-Star Challenge presented by adidas in Indianapolis earlier this month have already made their commitments. Today we throw out some predictions on where the other half dozen will end up.
FIVE-STAR CHALLENGE REGIONAL LOOKS: Southeast | Midwest | Mid-Atlantic | West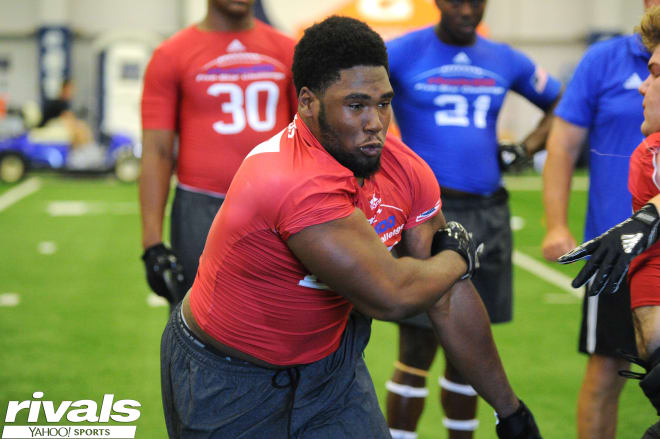 Michigan, Notre Dame and Ohio State have been the big three in Briggs' recruitment since the early stages. The hometown Cincinnati Bearcats are now pushing their way into that top group and there are strong connections there. Briggs is a unique recruit, however, in part because he comes into the process not having grown up with any interest in college football. His personality strikes me as one that fits well in South Bend, and Notre Dame's academic merits certainly help as well.
Prediction: Notre Dame

The day after returning home from the Five-Star Challenge, Gervin released a top five that consisted of Louisville, Michigan State, Oklahoma, Oregon and Virginia Tech. Immediately after his decommitment from Notre Dame last month, Gervin was prominently mentioning Michigan State, Oklahoma and Virginia Tech. Some questions have come up with the Spartans and Sooners in the interim, though, but there remains a strong buzz with Virginia Tech. If he chose today, that is the school I'd expect he would pick.
Prediction: Virginia Tech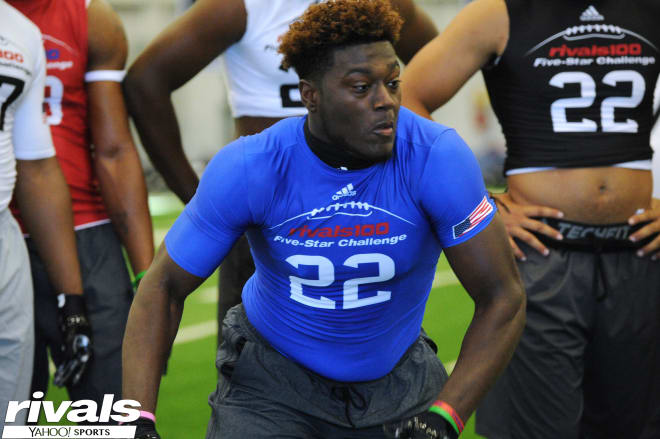 Once a commitment to Missouri, Parker now seems to have moved on from the Tigers even though they remain in his top 10. Arizona State, Iowa, Kansas, Kentucky, Nebraska and Minnesota are some of the other schools in that top group. In talking with Parker, though, there is one team he tends to bring it back to often. When we chatted recruiting in Indianapolis, it was obvious that his relationship with the Iowa State Cyclones is deep and genuine and I really like their chances here.
Prediction: Iowa State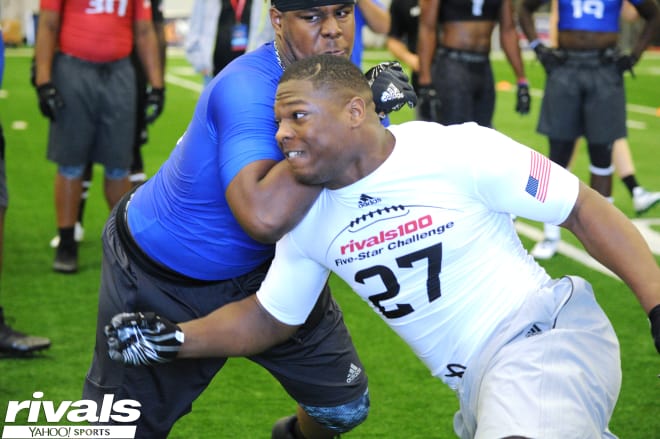 Before the retirement of head coach Bob Stoops, Oklahoma was the school that felt like the one to beat for Perkins. Conversations I have had with others around this recruitment in the last couple weeks have strengthened my opinion on that matter. That is not necessarily the case post-Stoops, however. Perkins had planned to visit Norman this past weekend, but ultimately cancelled the trip. Still, while Nebraska, LSU, Texas and a few others would not surprise me here, the Sooners are still my pick.
Prediction: Oklahoma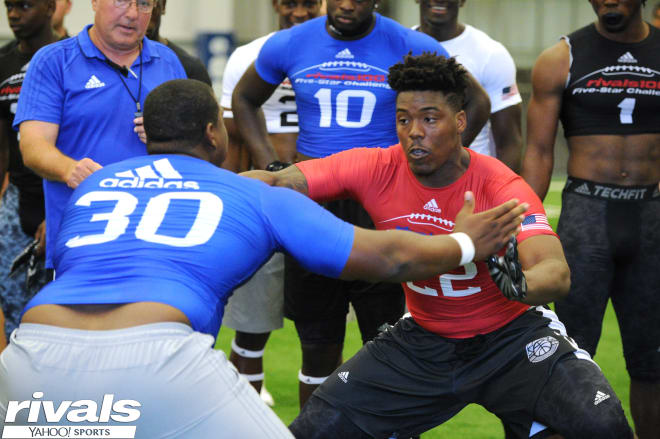 A month ago I put my first guess out on this recruitment and my pick was Ohio State. This time around I am going to change that pick, and not because the Buckeyes have fallen off any in this recruitment. If anything, they have furthered their relationship with Smith and a recent visit was very positive. No, my change comes because the four-star gets a twinkle in his eye talking about heading out to California next month for a pair of visits. He lived his first 13 years in the Golden State and still has family out west.
Prediction: USC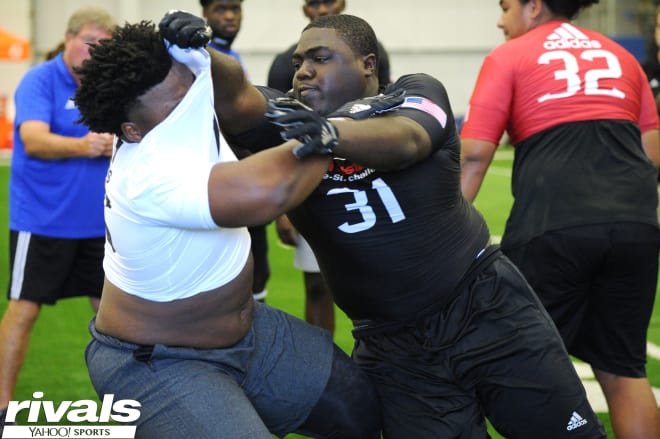 Although I have changed my pick on Smith, I am sticking with an earlier prediction I made with Thompson. The truth is I have absolutely no clue what the top-ranked prospect in Missouri is ultimately going to do because he has proven to be very difficult to read. Therefore, sticking with the home-state team is a very reasonable guess.
Prediction: Missouri