Rivals 3 Stripe Camp Columbus: Recruits give commit predictions
COLUMBUS, Ohio– It's our job at Rivals.com to get the information on which schools the nation's top prospects will end up signing with when the time comes. But sometimes the best clues come from fellow recruits. At this past weekend's Columbus stop of the Rivals 3 Stripe Camp Series presented by adidas, we asked fellow prospects where some of the region's best players will end up and their answers may surprise you.
MORE: Recruiting notes | Top performers: Offense - Defense | Camp chatter
The Pick: Virginia Tech
Why: "I think he is going to go to Virginia Tech because he likes the DB coach and I think he thinks the DB coach is going to develop him and get him to the League." –DeAndre Square, Detroit Cass Tech
The Pick: LSU
Why: "That's a tough one because I thought he was stuck on Notre Dame. So, if I had to guess I would probably say LSU." – WR Brandon Gray, Detroit Cass Tech
The Pick: Virginia Tech
Why: "I saw he said something about Virginia Tech on Twitter, so that's what I'm thinking." – CB Robert Daniel, Oak Park, Mich.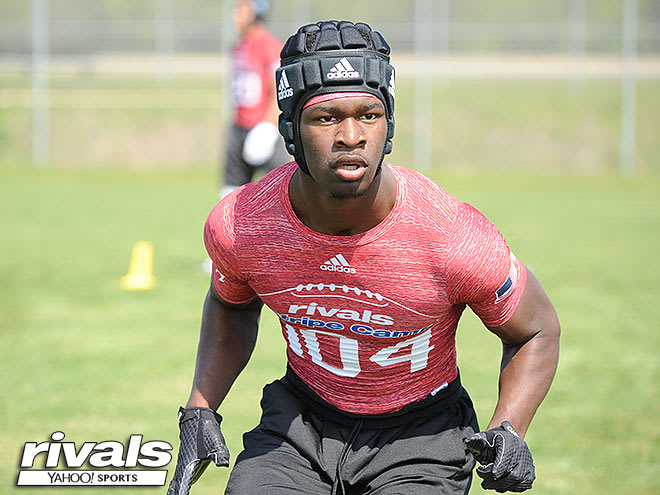 The Pick: West Virginia or Penn State
Why: "Just from what I see on his twitter from time to time. I think he really likes West Virginia." - 2019 OLB Kyi Wright, Farrell (Pa.) Farrell Area Senior
The Pick: Pittsburgh
Why: "The pipeline is strong and it's almost a guaranteed ticket to the league." - DE Tariq Jones, Aliquippa, Pa.
The Pick: LSU
Why: "It was in his Twitter bio." - 2019 DB Marlin Devonshire, Aliquippa, Pa.


The Pick: Kentucky
Why: "I think he will end up at Kentucky. I think he fits in their offense, his teammate is committed down there, it looks like he has a good relationship with the coaching staff and he has been down there a lot." – DE Tyreke Smith, Cleveland Heights, Ohio
The Pick: Kentucky
Why: "I think one of his favorites is Kentucky. That's my opinion." – TE Leonard Taylor, Springfield, Ohio
The Pick: Kentucky
Why: "It's either between Kentucky or UC I feel because he still has the love for basketball and football and he wants to play that wideout position. I could see him at Kentucky because (his teammate) Alex (Reigelsperger) is going to persuade him hard to go there." RB Raveion Hargrove, Trotwood-Madison (Ohio)
The Pick: Kentucky
Why: "Honestly, I might see Blue going to Kentucky to be down there with Alex Reigelsperger, his teammate." – TE Trenton Gillison, Pickerington (Ohio) Central

The Pick: USC
Why: "I know everybody is picking Alabama but I think he might go to USC. It just seems like a place he would fit in and I've heard him talk about it a few times before." Three-star OL Charles Allen, Louisville (Ky.) Doss
The Pick: Duke
Why: "Tahj Rice is going there and they are close." – 2019 DE ShawnKel Knight-Goff, Louisville (Ky.) Doss
The Pick: Alabama
Why: "That's a good school." – 2019 DE Ricky Barber, Louisville (Ky.) Doss
The Pick: Florida State
Why: "I just think he would fit in down there. He's got a different kind of playing attitude than a lot of people up here as far as Louisville. None of those guys have gone through what he's gone through." – 2019 Rivals100 DE Stephen Herron, Louisville (Ky.) Trinity
The Pick: Louisville
Why: "That guy has a lot of options but I think he'll come home." -- Three-star ATH Terez Traynor, Louisville (Ky.) Doss
The Pick: Alabama
Why: "I have no idea. That's tough. I think he goes to Alabama. He's a talented dude and I think he has enough talent to go there." 2019 WR Milton Wright, Louisville (Ky.) Christian Academy of Louisville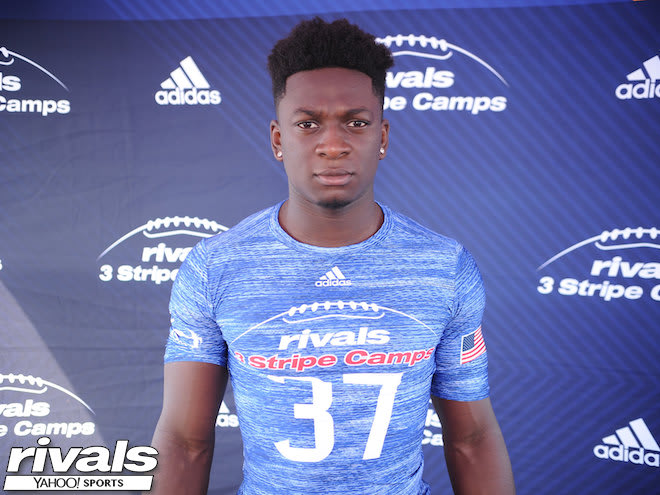 The Pick: Penn State
Why: "I think he will end up at Penn State. It looks like he has had the best time there." – DE Tyreke Smith, Cleveland Heights, Ohio
The Pick: Penn State
Why: "I think Brian is going to go to Penn State because I think it would be a good fit for him. He likes coach (James) Franklin, he likes the staff, he's been up there a good amount of times and if you just look on social media a little bit, I think he's leaning toward Penn State." –RB Jaelen Gill, Westerville (Ohio) South
The Pick: Michigan State
Why: "I think Brian looks nice in Green and White. He'd look good in Green and White because he's a player Michigan State would need." – TE Trenton Gillison, Pickerington (Ohio) Central