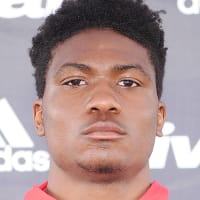 Class of 2019
Aliquippa
Aliquippa, PA
Marlin Devonshire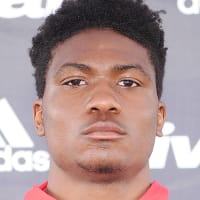 Marlin Devonshire
Cornerback
•
5'11"

|

170 lbs
•

Class of 2019
Aliquippa, PA
|
Aliquippa
Commitment Status
signed committed
2/6/2019
Kentucky
Top School Interests
SCHOOL INTERESTS
Official Visit | Showing 5 of 15
signed committed
2/6/2019
Kentucky
80%
33%
All Analysts and Publishers forecast changes. Click on the graph to filter by week and user type.
Chad Simmons
02/04/2019 05:55 PM
Justin Rowland
02/01/2019 01:11 PM
UK has come on strong and has a big need in the secondary. His official visit went well.
Marc Givler
01/16/2019 11:30 AM
Forecast Totals
Forecast statistics as of 02/06/2019.
School
analysts
publishers
fans
Forecast %