Rivals 3 Stripe Camp Columbus: Top defensive performers
COLUMBUS, Ohio – The Rivals 3 Stripe Camp presented by adidas made its first appearance in the state of Ohio this past weekend. Here is a look at the top performances from defensive prospects in that event.
MORE: Top offensive performers | Recruiting notes | Awards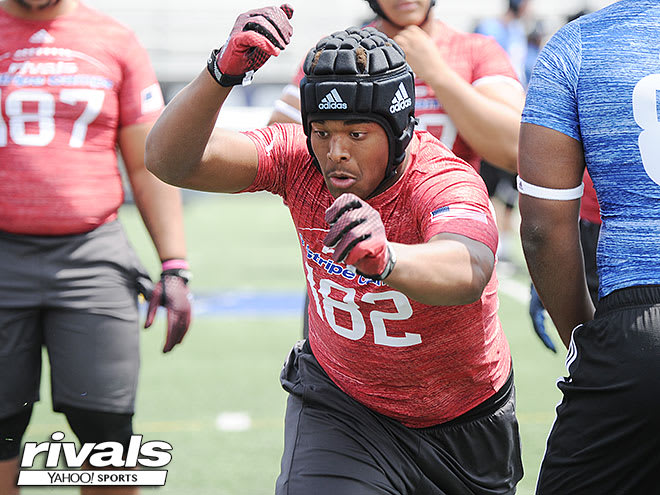 Recruiting wrap: West Virginia, Oklahoma and Florida are among the early favorites for Stills.
Performance: Stills was a terror coming off the edge on Sunday, using several different pass rush moves to win reps during one-on-ones. His speed off the line gave him such an advantage that at one point it seemed as if he was already in the backfield by the time his opponent came out of his stance. West Virginia has produced some high quality prospects over the past few years and it appears Stills is next in that line.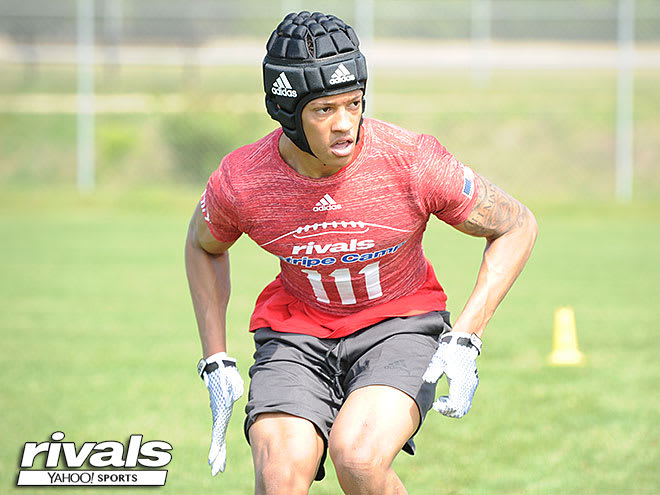 Recruiting wrap: Brents has a top five of Cincinnati, Indiana, Iowa, Louisville and Vanderbilt.
Performance: This was one of the biggest surprises coming out of the Columbus camp. As a 5.6 Rivals Rated three-star, we came into the camp with high expectations for Brents, but his performance was above and beyond even that. By day's end he was the clear MVP of a very deep defensive back group that featured several four-stars. Measuring over 6-foot-2, Brents plays very long for a cornerback, but he also maintains fluidity and does not succumb to the stiffness other tall cornerbacks tend to display.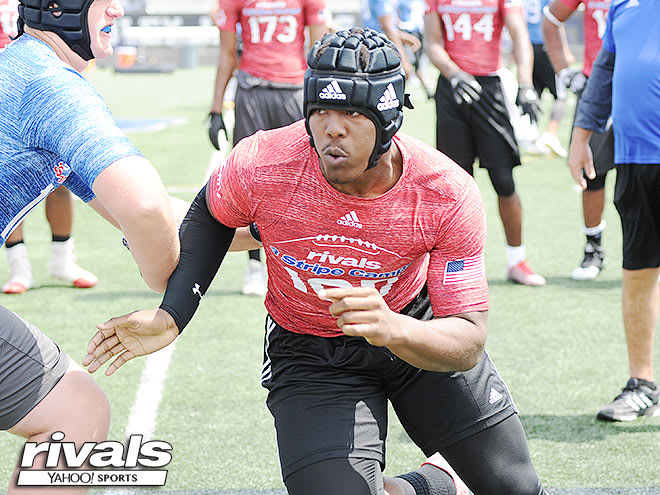 Recruiting wrap: Smith has a long list of offers, with Cincinnati, Kentucky, Ohio State, Penn State and USC among the schools that appear to have the early edge.
Performance: Smith is relatively new to the game of football, but you wouldn't know it with the way he performed. He is lightning fast off the ball and showed an array of pass rushing moves that befuddled opposing offensive linemen. As he continues to learn the game and add more bulk to his frame, it's scary to think that he's just scratching the surface of his potential.
Recruiting wrap: Iowa State, Pittsburgh and Northern Illinois are the three favorites for Morton, and a decision may not be far off.
Performance: Morton had an MVP-caliber day and would have walked out with the hardware were it not for a tremendous showing from Brents. Although on the shorter side at 5-foot-8, Morton makes up for his lack of height with explosive speed that allows him to close on the football in a flash. And even though he was one of the smaller cornerbacks in attendance, Morton was both aggressive and effective in press coverage.
Recruiting wrap: Iowa State and Syracuse are among the offers for Kline.
Performance: Measuring in at 6-foot-3 and 222 pounds, Kline already looks like a college linebacker. He has little to no bad weight and could easily add another 20 pounds to his frame, which may come in handy if he moves to the SAM linebacker role in college. Kline won the MVP award for his position by being unbeatable in the cat-and-mouse drill by playing with great range and covering a lot of ground and showing that same range while running with backs in one-on-ones.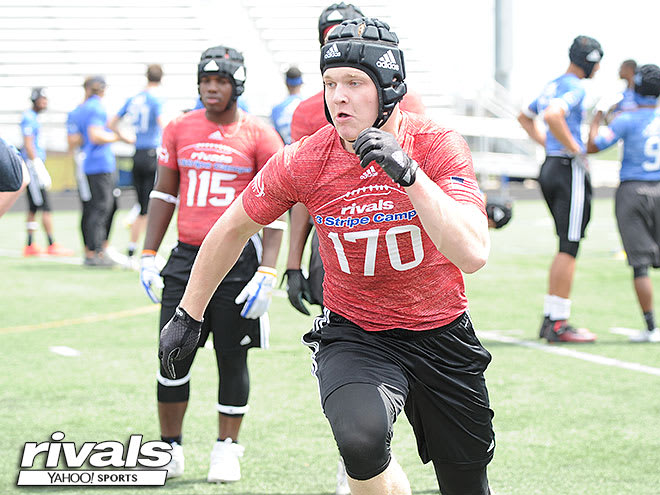 Recruiting wrap: Hutchinson is committed to Michigan.
Performance: As Hutchinson continues to develop physically, so does his game, and he found a way to stand out in a loaded defensive line field. His added lower body strength clearly helped him when it came to battling bigger offensive linemen, and once he fills out the top half of his frame, he will be even better at shedding blocks. Some were surprised when Michigan took a shot on Hutchinson, but it looks like he has plenty of room to continue getting better.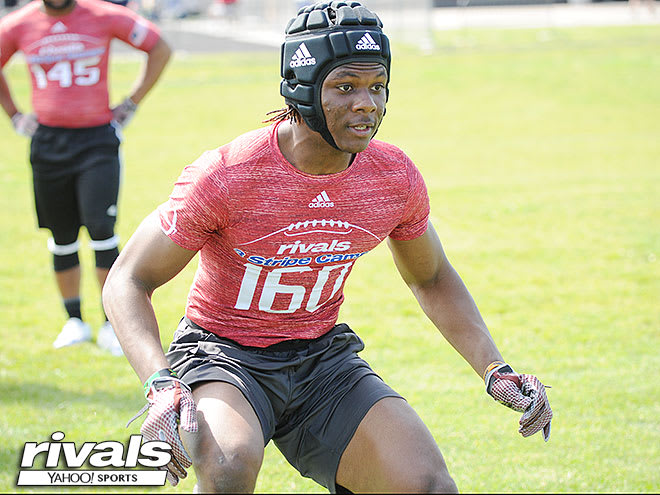 Recruiting wrap: Kentucky, Michigan State, and Wisconsin highlight Square's top 10 that also includes LSU, Pittsburgh, Iowa State, Indiana, Arizona, Syracuse and Iowa.
Performance: Square has the build and skills to be a dominant outside linebacker. He showed great speed and discipline during the cat-and-mouse drill, and running backs had a very hard time getting around him. Square's length and athleticism helped him force quarterbacks into bad passes during one-on-ones. He also did a good job being physical and disrupting running backs and tight ends in their routes.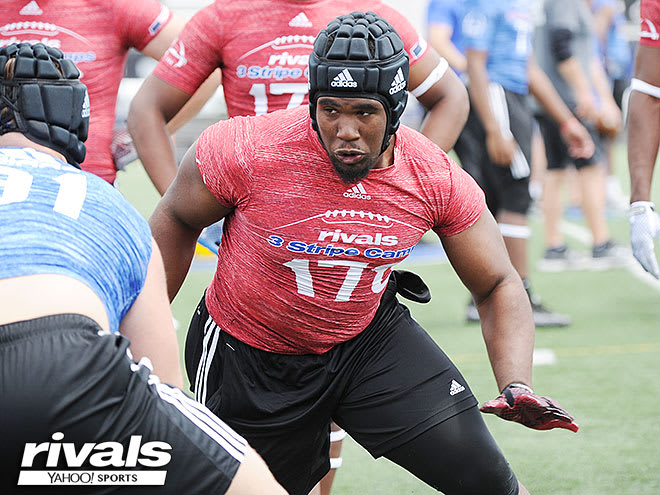 Recruiting wrap: Briggs already holds over a dozen offers. He has visited Midwest powers Michigan, Michigan State, Notre Dame and Ohio State.
Performance: A member of the first Rivals100 for the class of 2019 that was released in March, Briggs lived up to that billing by being a standout in a very deep defensive line group. Measuring 6-foot-2.5 and 280 pounds, Briggs is a compact bull of a defensive linemen with a quick first step and the ability to dominate the point of attack despite his youth. Fundamentally, he is well ahead of the curve, and he showed up in great shape.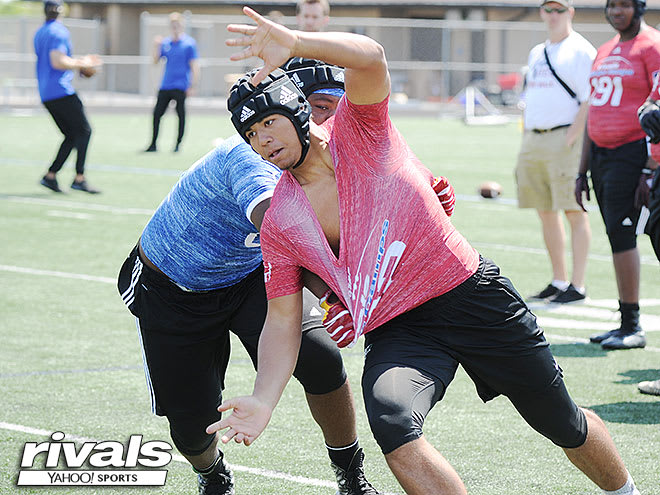 Recruiting wrap: Herron is wide open early in his recruitment. He recently visited Georgia and wants to see Oregon and Stanford next.
Performance: We have been watching Herron since early in his freshman season, and the growth from the rising junior is definitely noticeable. An early Rivals100 prospect for the 2019 class, Herron has always had the tools – great size and athleticism first and foremost – and he is learning how to use them to a greater ability every time we see him. He can still learn to handle the point of attack better, but that will come with physical growth and fundamental maturity.
Recruiting wrap: Gervin ended a four-month commitment to Notre Dame on May 6. Oregon, Michigan State and Virginia Tech have been pushing hardest in the days since.
Performance: Gervin is one of the most steady prospects in this 2018 class, and you can always count on a strong performance from the Rivals100 defensive back in these settings. At 5-foot-11 and 176 pounds, he has good size for the position, and he combines it with great instincts and underrated speed. Throughout Sunday's competition Gervin was in the hip pocket of receivers throughout their routes, getting his hands on several passes.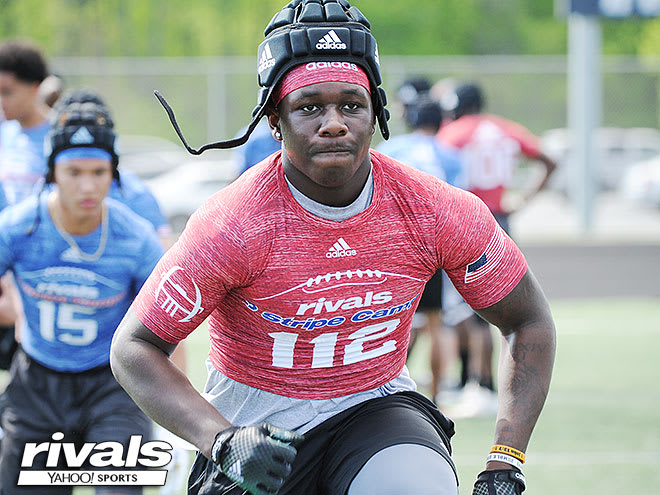 Recruiting wrap: Luketa is committed to Penn State.
Performance: Luketa looks like a punishing inside linebacker after adding some good upper body weight, and it hasn't slowed him down. Some of Luketa's opponents in the cat-and-mouse drill were sent stumbling backwards after a seemingly light touch. Luketa's long speed was tested during the one-on-one session, but his instincts really helped him get the jump on some passes.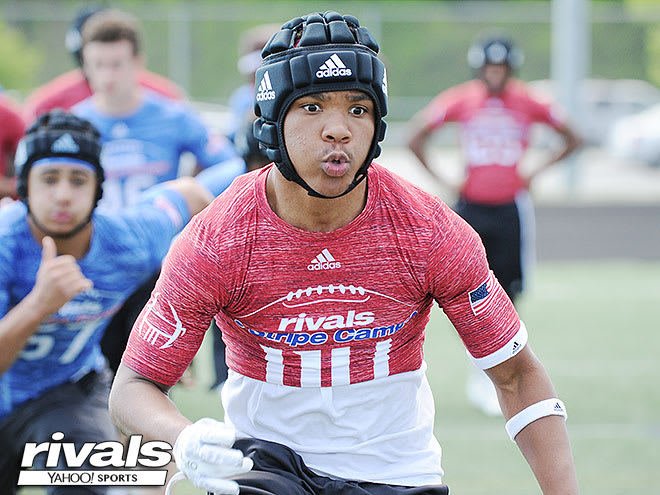 Recruiting wrap: Watkins is waiting on his first major offer.
Performance: Few defensive backs were as explosive as Watkins. He did a good job quickly closing on passes while the ball was in the air and knocked down his fair share. Being physical wasn't an issue for Watkins, especially against receivers that were trying to run crossing routes. His instincts and ability to anticipate the pass were also impressive.