Rivals 3 Stripe Camp Orlando: Top defensive performers
OVIEDO, Fla. -- The Rivals 3 Stripe Camp presented by adidas stopped off in the Orlando area over the weekend. Several of Florida's best players turned out to compete. Below, we take a look at some of the more notable individual performances on the defensive side of the ball.
MORE RIVALS CAMP SERIES: Top offensive performers in Orlando | RCS schedule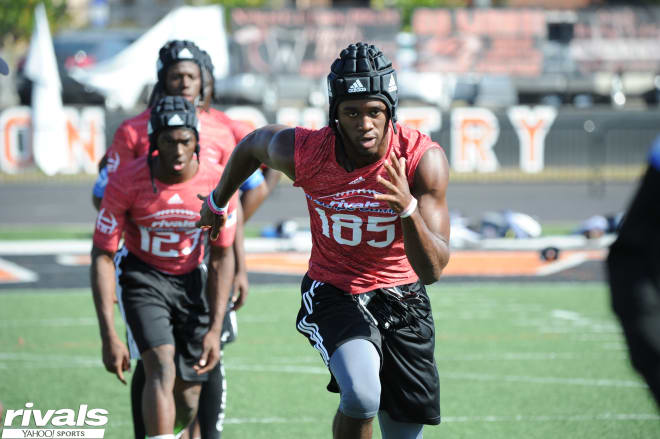 Recruiting wrap: Gainer has a number of offers, but his proximity to the Florida State campus makes many think he's staying home for college. Gainer is in no rush to make a decision and will take multiple visits this offseason.
Performance: The quick and lengthy linebacker showed up to the event in Florida State sandals and left with the linebacker MVP award.
Recruiting wrap: Reese names no leaders but Miami is the team to watch here. The other in-state programs, along with Georgia, are also in play.
Performance: One of the most impressive physical specimens at the event, Reese pushed Gainer all day for the linebacker MVP award.
Recruiting wrap: Briggs is interested in Miami, Tennessee and Oregon. Oregon seems like a stretch to land his commitment, but the Ducks have certainly piqued his interest.

Performance: Briggs won the DL MVP and was far-and-away the best defensive lineman at the event. He outplayed his three-star ranking.
Recruiting wrap: Miami holds a slight lead for Sherwood, but he is collecting more offers by the day.
Performance: Sherwood is a massive safety that may grow into a linebacker. If he remains at safety, however, he is likely to be a force on the next level. Sherwood used his size to his advantage and was the most physical defensive back in attendance.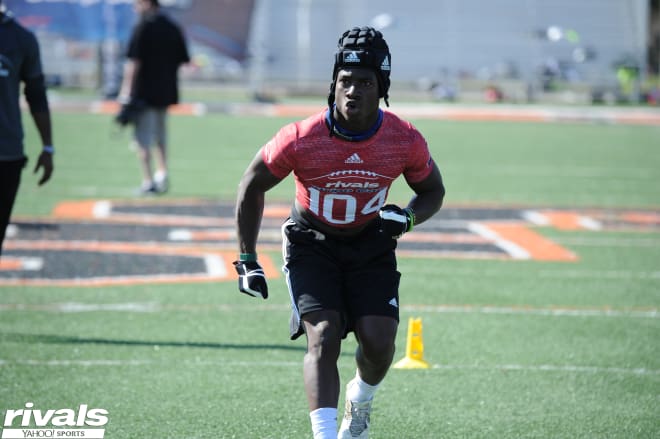 Recruiting wrap: Georgia Tech, FAU, Western Michigan and Marshall have all offered the 5-foot-8 defensive back.
Performance: Cherry looked good on post-camp film and made some plays that we missed in real time. That said, he was noticed and noticed often. He had multiple pass breakups to go along with a couple of interceptions.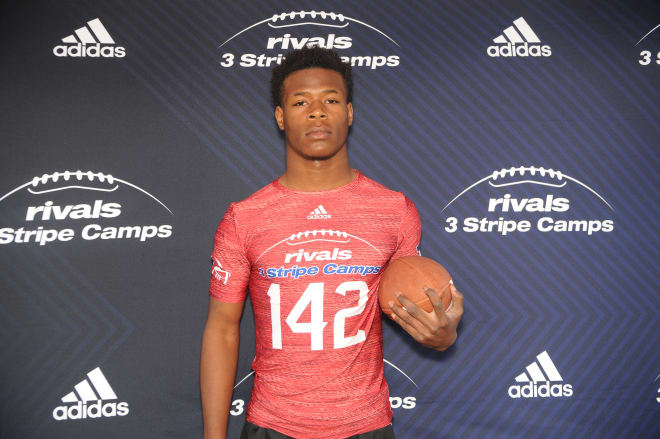 Recruiting wrap: Williams is committed to Miami.
Performance: Williams looked impressive playing defensive back and was in the running for MVP honors until the end. He has incredible size for being a 2020 prospect, and Miami will likely need to fend off other major programs to retain his commitment for two years.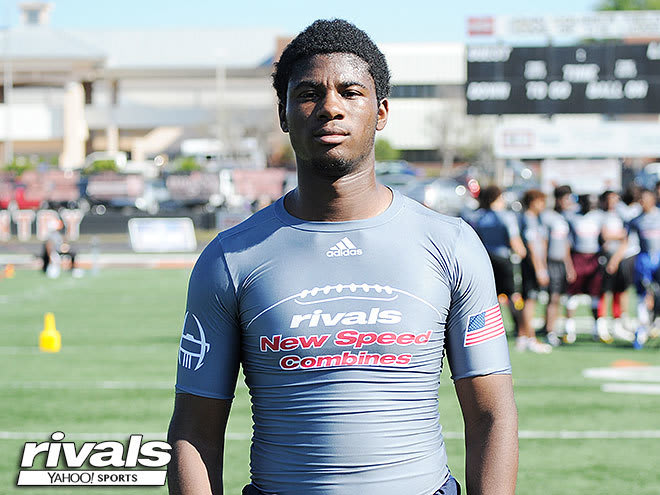 Recruiting wrap: Pittman is waiting for his first offer.

Performance: One of the surprise performers of the event, Pittman certainly looked deserving of offers. Pittman showed incredible quickness for his size in the form of a quick first step in one-on-one work. He is a largely under-recruited commodity.
Recruiting wrap: Johnson holds offers from Iowa State, USC and Bowling Green.
Performance: Several players that went up against the event's best prospects identified Johnson as the best defensive back.
Recruiting wrap: Florida, Auburn, Florida State and others are all involved in his recruitment.
Performance: Sunday wasn't Burney's best day, but his average day is still enough to impress in spurts. The four-star defensive back has gotten bigger in recent months and made plenty of plays during the event. There were lapses, sure, but his size and instructs can't be denied.
Recruiting wrap: Smith holds offers from Charlotte, Purdue, Bowling Green and USF
Performance: Smith has a long frame and used his length well, especially in the cat-and-mouse drill where he settled, got his feet underneath him on balance and was tough to juke. He was also solid in coverage in one-on-ones and flipped his hips well when he took a false step, showing good recovery.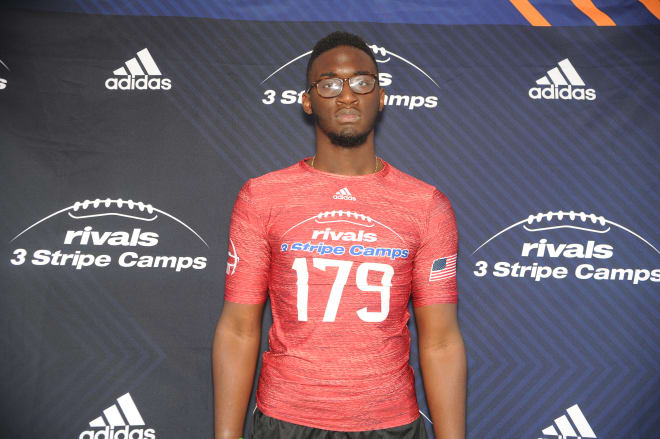 Recruiting wrap: Huntley is waiting for his first offer.
Performance: Huntley was a popular pick among the offensive linemen when asked which players were difficult to beat at the event. A 2019 prospect, Huntley plays for central Florida powerhouse Lakeland High School, so he will not hurt for exposure.