Rivals 3 Stripe Camp Dallas: Top underclassmen
Plenty of underclassmen made their mark during Sunday's Dallas stop of the Rivals 3 Stripe Camp presented by adidas. Skill players were at the forefront of the group, but the next generation of stars at every position took their turn to impress. Here are just 12 names from that group.
RCS DALLAS: Recruiting notes | Awards | Top performers: Offensive - Defense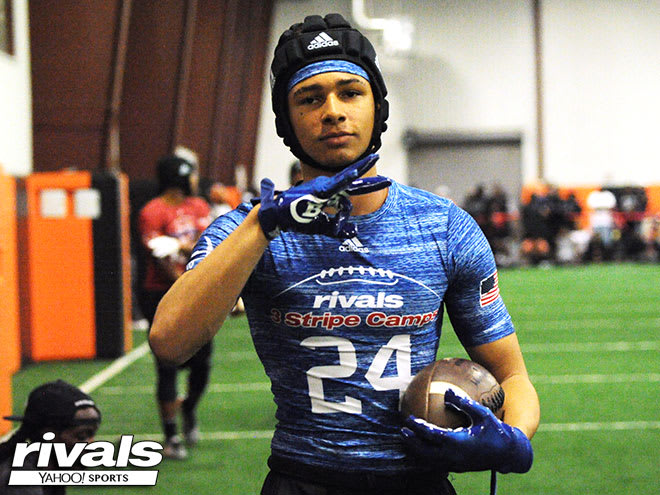 Recruiting Wrap: Texas Tech, Kansas, Maryland and others have offered Bridges.
Performance: Bridges is a versatile playmaker and he continues to refine his skills as a wide receiver. On Sunday he drew praise from coaches and his fellow campers alike for some of his remarkable plays. Bridges has been hot on the recruiting trail in recent weeks and the offers are likely to keep coming in based on his showing at the event.
Recruiting Wrap: Tisdale has four early offers with Mississippi State being the most recent.
Performance: One of the more closely watched quarterback prospects in Texas, Tisdale was especially sharp delivering passes to receivers during the WR/DB one-on-ones, throwing darts into tight spaces. He was not quite as tall as some others at his position at the camp, but as far as his throws were concerned, his were as strong as any other on the afternoon.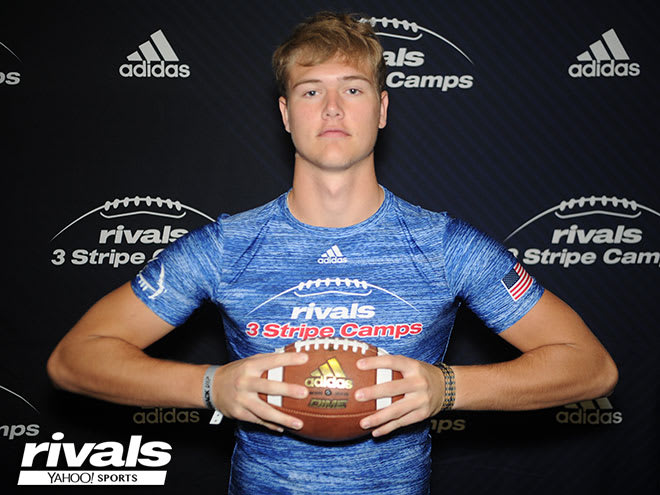 Recruiting Wrap: Boomer has a handful of FBS offers, including Arkansas, Nebraska, Oklahoma State and others.
Performance: Boomer has been working at tight end throughout the camp season and turned in another top performance on Sunday. Tight end was a smaller group numbers-wise at the camp, but collectively had a very strong day. Boomer was certainly the best underclassman at the position.
Recruiting Wrap: Mickens has early offers from Texas A&M, Oklahoma, Georgia and several others.
Performance: Mickens drew praise for his showing at the event, which included an impressive set of wins against some of the event's top wide receivers during one-on-ones. Just a rising sophomore, Mickens already carries himself with confidence and doesn't let a bad repetition linger, something that is vital for a player at his position. As his cycle moves along, Mickens continues to look like a future star.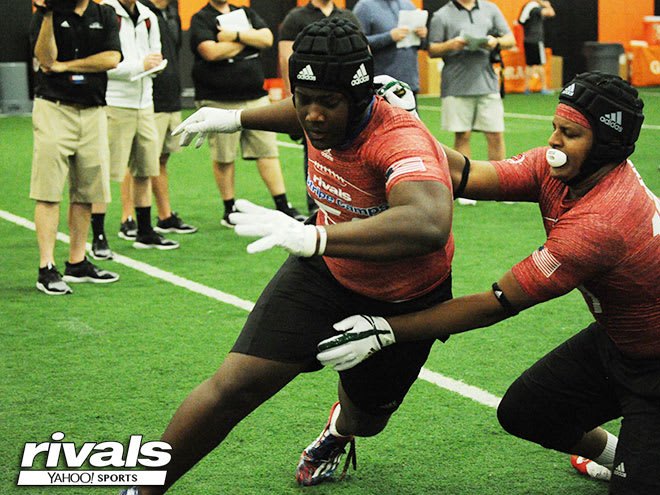 Recruiting Wrap: Jernigan has four early offers, Oklahoma State being the most recent.
Performance: Jernigan wasted no time getting involved in the OL/DL one-on-ones, and took plenty of reps. It wasn't a clean sweep for him, but he won far more than he lost. Jernigan is slightly more compact than most top defensive tackles, but the jury is still out to see if he may just project forward as more of a defensive end. Either way, he's a relentless pass-rusher and gives offensive linemen fits with his tenacity.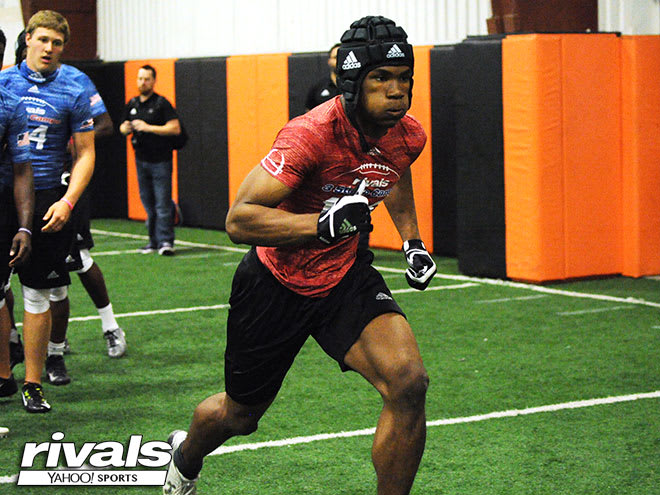 Recruiting Wrap: Orji has early offers from Arkansas and Vanderbilt.
Performance: Orji is listed in the Rivals.com database as a linebacker but did some work at safety as well on Sunday. He had his ups and downs in coverage on the outside, but for a guy his size to go out on an island against top wide receivers shows just how much he believes in his ability. With his length and ability to move in space, he will make a terrific linebacker at the next level.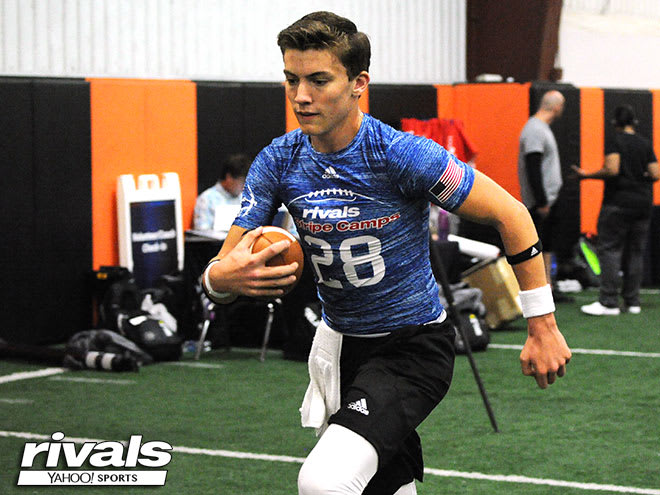 Rrecruiting Wrap: Seals is waiting on his first offer.
Performance: Seals is a 2020 quarterback, so he's still trying to establish himself on the recruiting trail, but the Azie, Texas, passer showed well for himself on Sunday. Not every pass was between the numbers, but he showed enough to instill confidence that he's got the goods to be a player to watch going forward.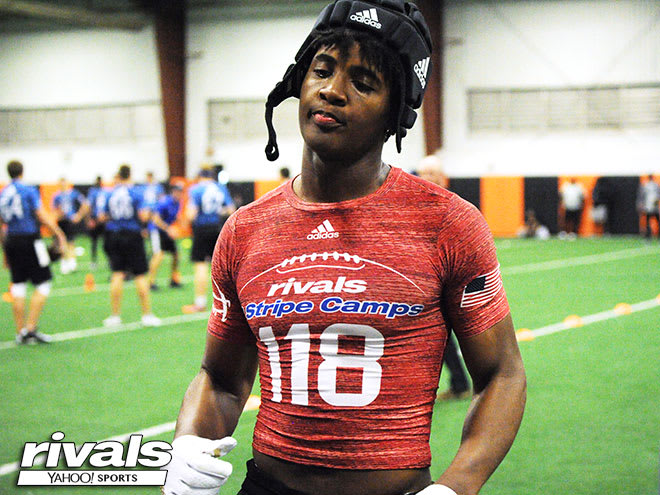 Recruiting Wrap: Ceaser has an early offer from Texas Tech.
Performance: Ceaser found a way to stand out as part of an impressive group of defensive linemen, flashing violent hands while shedding blocks from bigger offensive linemen. Ceaser is tall and still on the slender side, but looks like he has the potential to develop into an excellent edge rusher at the next level.
Recruiting Wrap: Gunnell has already accumulated nearly 25 offers.
Performance: Gunnell had a bit of a rocky start to the day, showing up at the camp on the heels of a road trip to visit a couple of schools prior to Sunday. After shaking off some of the road-lag and settling into a groove, he showed why he is one of the top quarterback names in the 2019 class. He's a big prospect that is still young at the position, but his natural talents are obvious.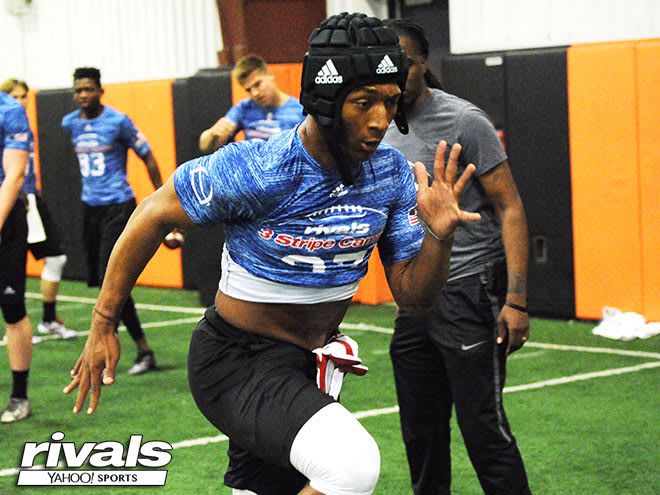 Recruiting Wrap: Phillips awaits his first offer, but is receiving interest from in-state programs Oklahoma, Oklahoma State and Tulsa.
Performance: The 5-foot-11, 200-pound Phillips came in looking more impressive physically than we were expecting, and his performance matched that. At day's end, his was a name in discussion for the Running Back MVP award. Built with a prototypical running back frame, Phillips showed explosiveness in his change of direction and natural hands during the pass-catching portion of the event.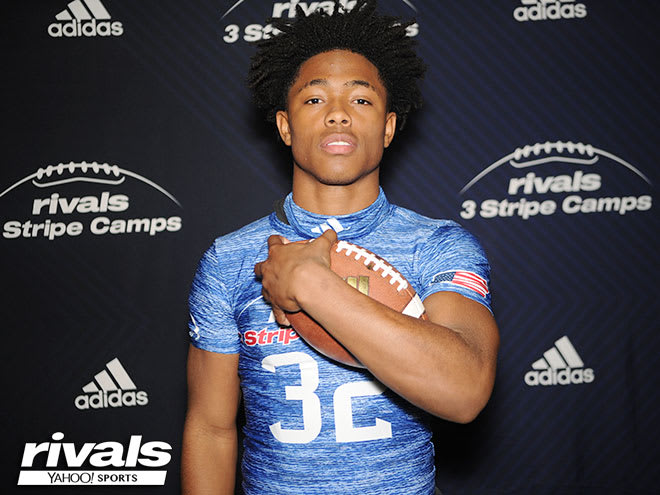 Recruiting Wrap: Henry is waiting on his first offer.
Performance: Henry showed up as one of the most well-rounded running backs in the group, and had the coaches singing his praises by the end of the event. Henry's feet are his biggest weapons and he used them to shake linebackers as a runner as easily as he did running routes in the passing game.
Recruiting Wrap: Conner is waiting on his first offer.
Performance: Academically Conner is still an eighth-grader but he wowed with his showing battling high schoolers on Sunday. He struggled at times against some of the quickest edge rushers, but make no mistake, Conner is a future star and the type of player who will be collecting camp honors and scholarship offers for years to come.