Rivals 3 Stripe Camp Dallas: Predictions on top players
The Rivals 3 Stripe Camp presented by adidas in Dallas was forced to relocate indoors due to some weather, but plenty of big-name talent still made it out to compete. After watching and talking to many of the top prospects there, Rivals.com takes its best guess as to where some of them will commit.
RCS DALLAS: Recruiting notes | Recruit predictions | Top Offense | Top Defense
The latest: Green was on campus at TCU two days before Sunday's camp and said that the Horned Frogs are heavily pursuing him. He has long been thought to be a Texas A&M lean, but much of that comes from the reasoning that he's from the Houston area. Texas has stepped up its efforts with Green and he is considering taking his next visit for the Longhorns' spring game.
Prediction: Those same three teams have been the same ones discussed with Green now going back a couple of months. Texas A&M should continue to be watched as the favorite, although it seems now Green is interested in familiarizing himself with other programs a little more. A&M is still the pick, but if he continues to forego invites to College Station in favor of other visits that could change.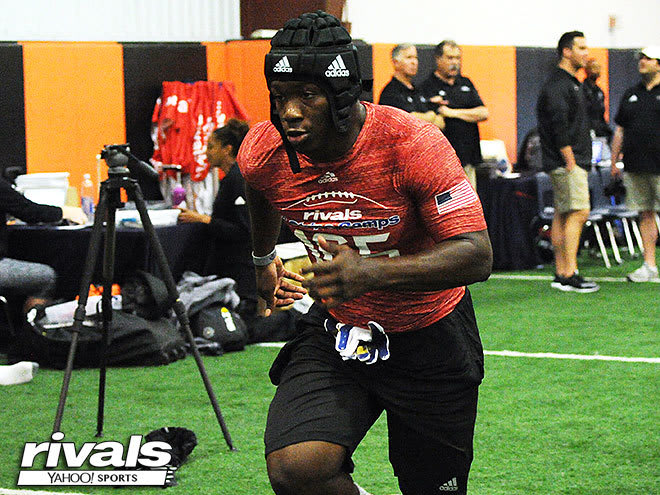 The Latest: Bailey took a recent visit to Ole Miss within the last month and has a visit planned to LSU later this month. He's still waiting on an offer from the Tigers, but at Sunday's camp he seemed eager and optimistic about receiving one. Colorado, Houston and Missouri are also nice offers for him, but he seems more interested in LSU or perhaps Alabama.
Prediction: If LSU comes through, the Tigers certainly would seem to move to the front of the line. Bailey is a more well-rounded linebacker than he perhaps gets credit for, but he's a thumper and should have no trouble as an inside linebacker in some of the SEC's top defenses. The Ole Miss staff is just crossing its fingers that this spring wraps up without any new offers for Bailey.

The Latest: Ghirmai actually has talked about expanding his list of teams he's considering in his final group after releasing a top 10 last month. Prior to that, he had high praise for LSU and TCU. He included Ohio State in that top 10 before announcing that he was offered by the Buckeyes.
Prediction: Ghirmai sort of campaigned a little bit for that offer from the Tigers before announcing that he had received it, so it would seem as though LSU is one of the teams at the top for him. TCU also seems like a natural match for him. Otherwise, UCLA could be the darkhorse team to watch in his recruitment.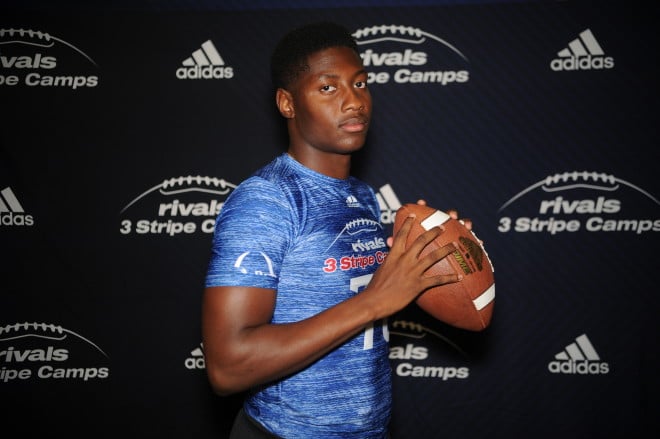 The Latest: Mayden announced his top five on Tuesday night, knocking things down to Baylor, Louisville, Mississippi State, Nebraska and Tennessee. Save for the Bears, all of those programs have had quarterbacks in recent memory similar to Mayden, but Baylor's new staff certainly would love to add a quarterback with his skill set in this class.
Prediction: When other recruits at the camp were asked to predict his commitment, the more educated guesses were for Baylor and Mississippi State, which makes sense as those were his two most recent visits. Baylor is a strong choice with the momentum it's had recruiting in state and proximity to his hometown, but it seems as though the Bulldogs have the edge here.
The Latest: McKinley released a top nine at the beginning of February, but has continued picking up offers since then. He has made recent visits to Oklahoma and Texas A&M, but his remaining list of finalists is a pretty elite group. McKinley said at the camp that he's gearing up for a May commitment.
Prediction: This goes against what the recent thinking has been, but if McKinley makes a visit out to UCLA before announcing, the Bruins could be his pick. He said that he is going to try and hit as many of the teams in his top nine before announcing, but if UCLA is left out of that itinerary the tea leaves pointing to his decision coming down to Oklahoma or Texas A&M could be the more accurate outcome.