Rivals100 Five-Star Challenge: Southeast predictions
Plenty of valuable recruiting information was gathered during the Rivals100 Five-Star Challenge presented by adidas earlier this month. Today, we try to decipher the news the best we can and make projections on where the top Southeast prospects will end up before it's all said and done.
FIVE-STAR CHALLENGE: Midwest predictions | Recruits predict peer choices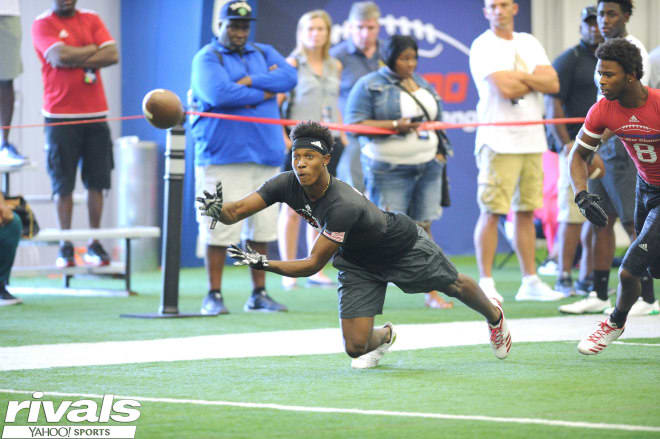 The situation: The five-star wide receiver named a top four of Texas, Texas A&M, LSU and Miami at the event, and while he left TCU off his list, it's clear that the Horned Frogs are still very much in the picture. Those five programs are likely to receive official visits in the fall, and Marshall is still set to make several trips this offseason as well.
The pick: LSU. The Tigers are going to have quite a fight on their hands, but assuming the new offense features the receivers heavily in the fall, Marshall should stay in state with the Tigers.

The situation: Chase recently narrowed his list to three schools, Tennessee, LSU and TCU, and most believe it's between the Horned Frogs and the Tigers to land his commitment. Chase is set to announce his decision on July 2, not leaving much time for further jockeying among the two programs. TCU recently showed Chase a lot of love at a satellite camp in Baton Rouge last week, but the presence of LSU looms large, especially if Chase is back on campus again this week.
The pick: LSU. Most think TCU is the team to beat, but Chase hasn't been on campus since last fall. The love from the Horned Frogs is real, but the pull from LSU might be too much to pass up.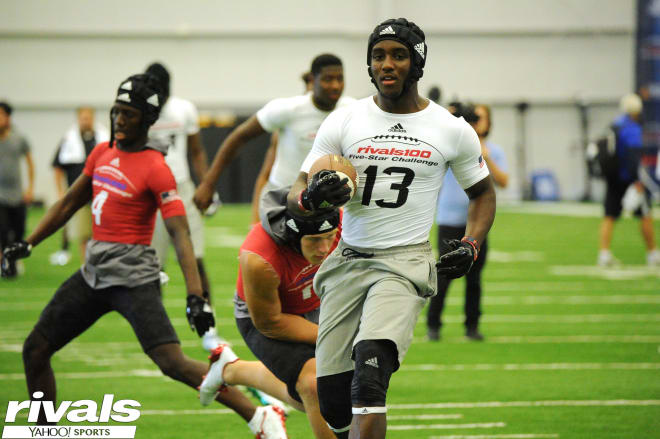 The situation: Auburn is in the mix, he will likely take a look at Michigan and Ohio State later this summer, but Georgia has been trending for some time with Jackson. He has visited Athens close to a dozen times over the past 18 months, he knows he is important to this Georgia class and he has a great bond with coach James Coley (wide receivers) and head coach Kirby Smart.
The pick: Georgia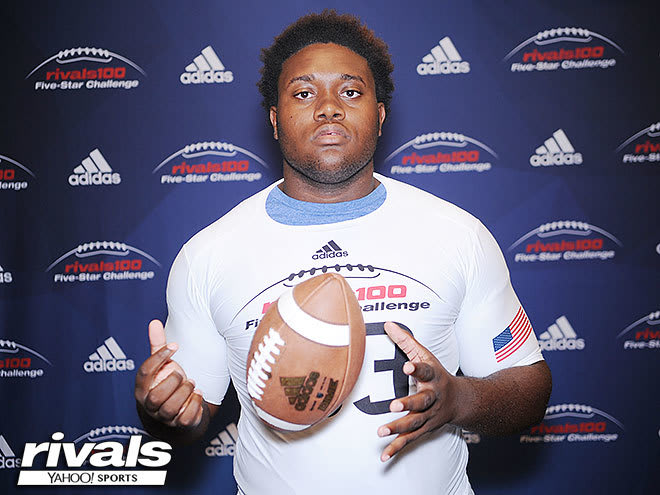 The situation: Auburn and Penn State are legitimate contenders, and a few others are hanging around, but Florida State has had a little momentum for a couple of months. Armstrong loves Rick Trickett (FSU's offensive line coach) and the Seminoles have made him a priority. If you are a gambler, now is a good time to bet on Florida State.
The pick: Florida State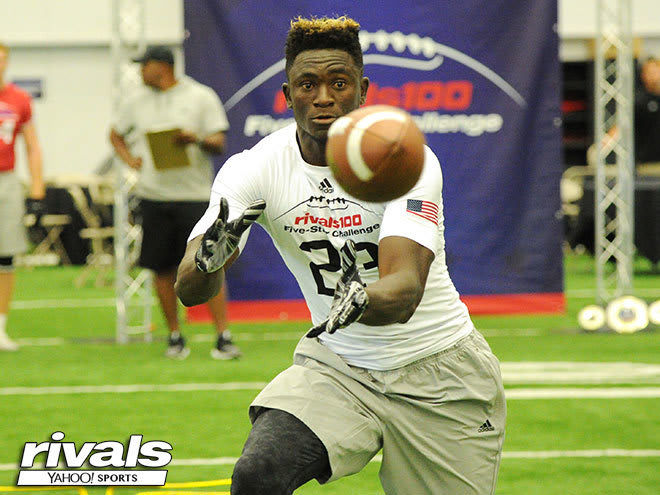 The situation: Is it Auburn or is it Tennessee? Jibunor was just at Tennessee over the weekend and this one could go either way, but Auburn seems to have an edge here. He is extremely comfortable with the staff on the Plains, they have made him believe he can make a big impact in their defense and he admits it feels like home when he is there. This is a very tight race, but Auburn is the pick.
The pick: Auburn