Rivals 3 Stripe Camp St. Louis: Top offensive performers
The St. Louis stop of the Rivals 3 Stripe Camp Series presented by adidas rolled into O'Fallon Township High School on Sunday with players from more than 20 states turning out to compete. With so many stars on hand, there was plenty of impressive performances. We break down the day's top 12 performers on offense.
MORE: Recruiting notes | Awards
Recruiting wrap: Florida and Ohio State stand out to Knox early.
Performance: Knox was strong was start to finish. He plucked the ball out of the air and he was tough to stay with. What stood out as much as anything was his agility and burst of speed at his size.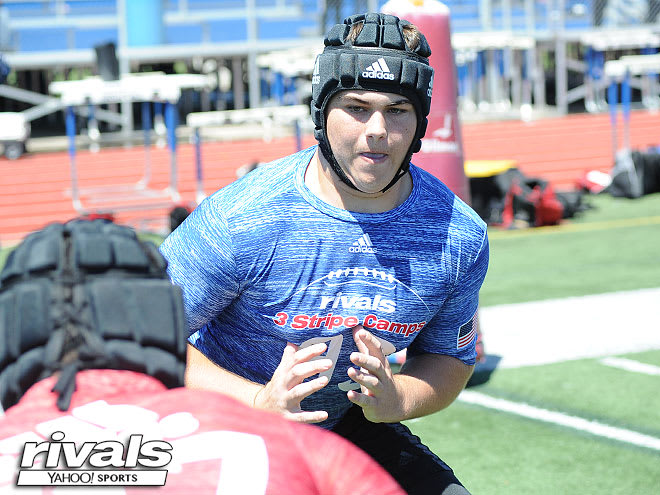 Recruiting wrap: Quick is committed to Alabama
Performance: There were no one at his position as good as Quick in St. Louis. He is still a sophomore, but he was dominant on the offensive line. He has added about 30 pounds over the last year, he played with great confidence and he won all but one rep.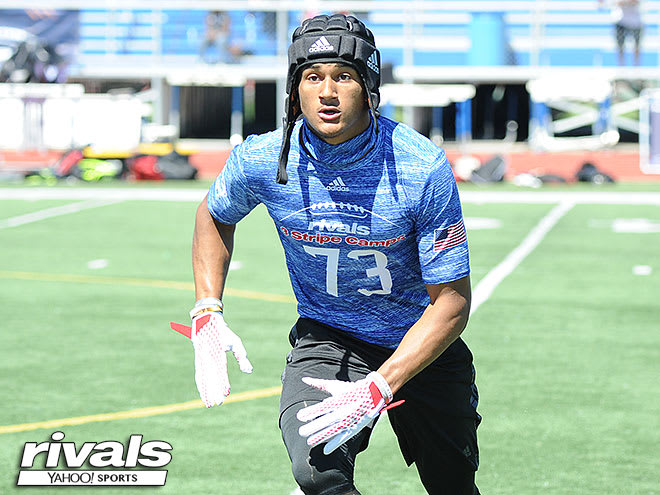 Recruiting wrap: Taylor is committed to Tennessee.
Performance: Taylor was so impressive that he almost made getting open look effortless, even when battling the event's top defensive backs. Taylor's progression from year to year has been very impressive and the more comfortable he becomes as a wide receiver, the better he seems to perform.

Recruiting wrap: Brooks has offers from Murray State, Northern Iowa and a couple of others.
Performance: Brooks left with the MVP award for running backs and he earned it. He is close to 200 pounds, but he moved with quickness. He was great in the cat-and-mouse drill showing good balance, the ability to change direction and speed. He went on to flash good hands as well.
Recruiting wrap: Committed to Arkansas
Performance: Noland was steady throughout the event. He effortlessly threw very catchable passes and he was a quarterback many receivers wanted to work with. He showed good touch and he threw a couple of nice deep balls.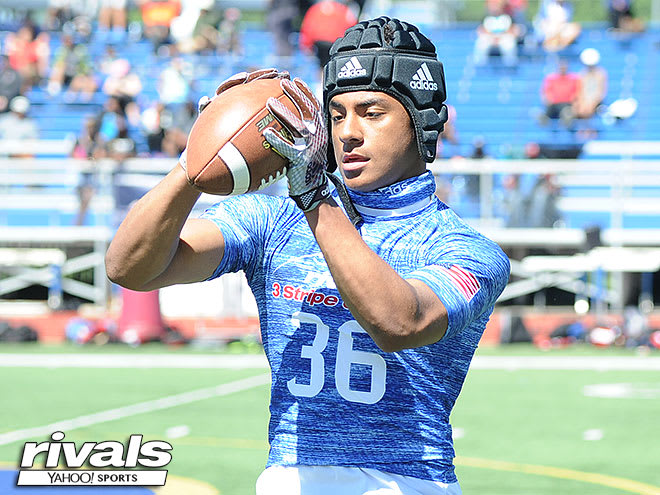 Recruiting wrap: A four-star prospect, Babb has offers from a laundry list of major schools, including Alabama, Auburn, Oklahoma, Notre Dame, Missouri and Tennessee.
Performance: At 6-foot-1, Babb has solid-enough size, but it's his explosiveness that has made him into a full-fledged recruiting commodity. He faded late, but was nearly uncoverable during the first half of one-on-one work. Babb is a special player and is developing nicely as he marches toward the college game.
Recruiting wrap: Iyama is committed to South Carolina
Performance: A converted basketball player, Iyama continues to become more effective as an offensive lineman with the more weight he adds to his frame. He worked at both guard and tackle, and his versatility is one of the reasons the Gamecocks were so high on him to begin with. Iyama is good now but it's clear his best days are still ahead of him.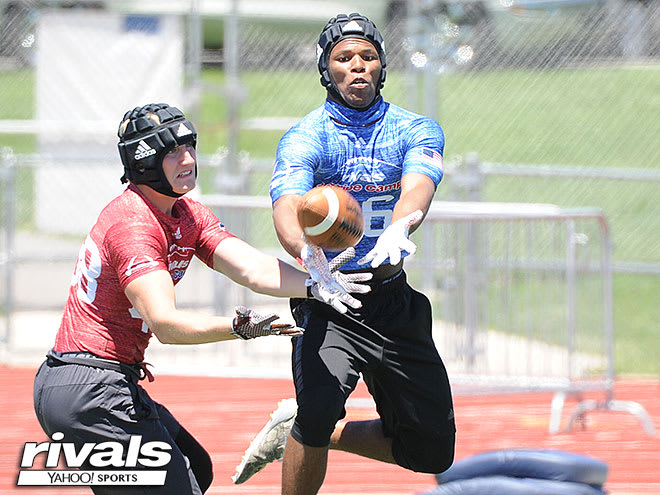 Recruiting wrap: Wilhoite has offers from UTSA and Coastal Carolina, among others.
Performance: Wilhoite bounced all over the field, starting out at running back and finishing the day at wide receiver. He took rep after rep, and while he's likely to be an all-purpose back at the next level, he showed that he also has good enough speed and hands to potentially play wide receiver as well
Recruiting wrap: Jurgens is committed to Nebraska.
Performance: Jurgens requested to work out as both a linebacker and a tight end in one-on-ones, but by the time the camp reached that portion he had already impressed with his offensive skills. Jurgens is an impressive route runner and he knows how to use his size to box out defenders, something he showed once one-on-ones got underway.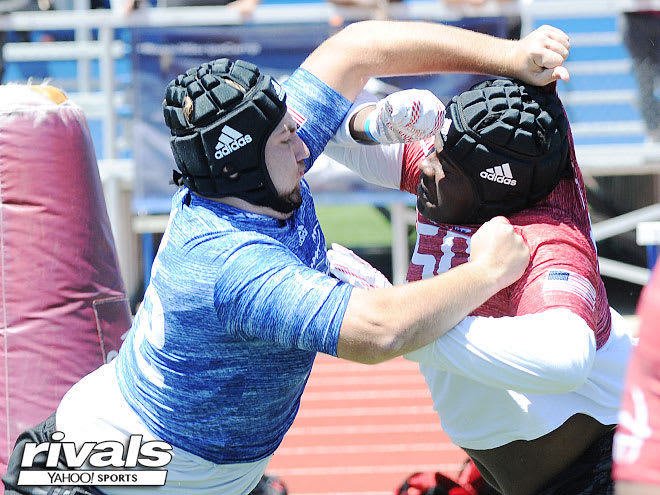 Recruiting wrap: Counts is awaiting his first offer.
Performance: Counts looked like a different player than he did during the fall. He looked solid during one-on-one work and was able to best Rivals250 defensive tackle Michael Thompson on a rep late in the drill. He should collect offers in the year ahead.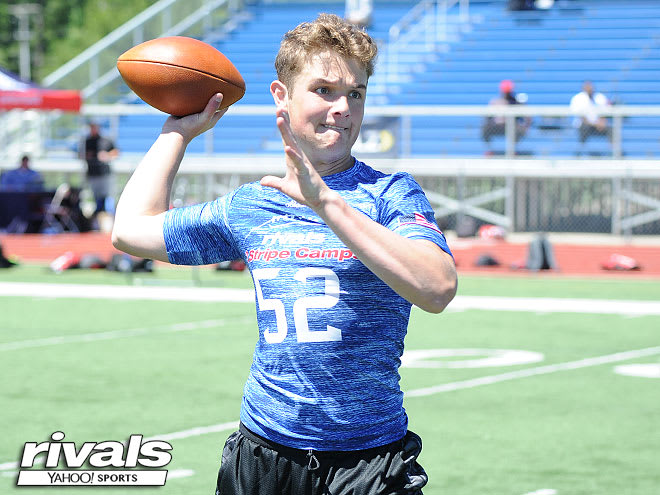 Recruiting wrap: Harris is waiting on his first FBS offer.
Performance: As a whole, the quarterback play was up and down, but Harris was one of the day's most consistent and effective performers. He has great size and an impressive arm to go with it, and his ability to put the ball on the money made him a favorite of the event's wide receivers and coaches.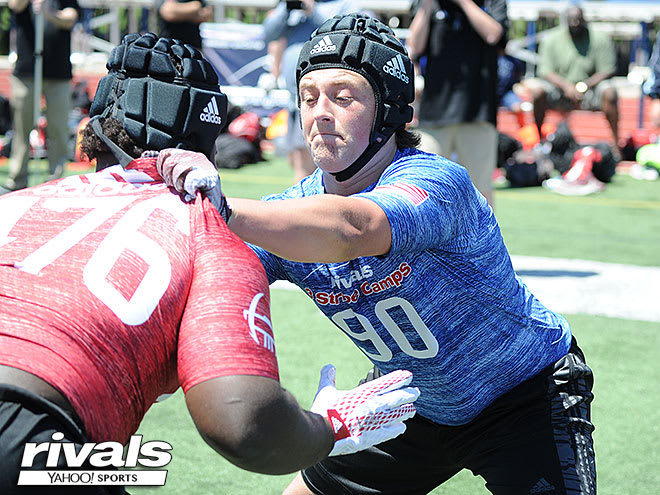 Recruiting wrap: Farniok is committed to Nebraska.
Performance: Farniok won't wow anyone with his size, but his technique at the center position is what makes him a quality prospect. He does a good job of getting leverage against larger defensive linemen, and once he sets his feet he's tough to move off his spot. Farniok is the latest in a long line of football prospects in his family, and while he's much closer to his ceiling than most others, he's very effective.