Rivals100 Five-Star Challenge: Mid-Atlantic predictions
Plenty of valuable recruiting information was gathered during the Rivals100 Five-Star Challenge presented by adidas earlier this month. Today, we try to decipher the news the best we can and make projections on where the top Mid-Atlantic prospects will end up before it's all said and done.
FIVE-STAR CHALLENGE: Midwest predictions | Southeast predictions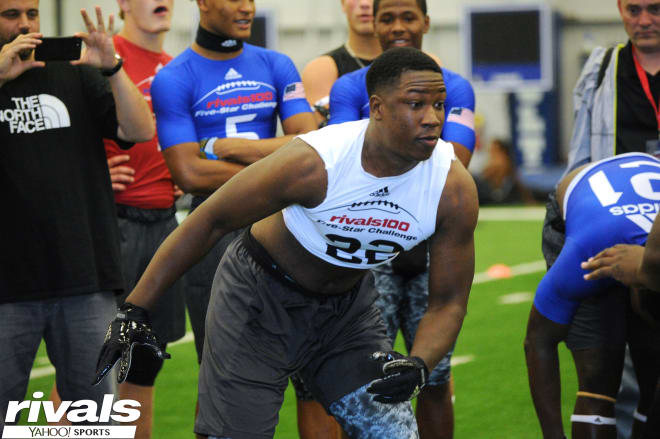 The situation: Henry still has a long list of schools he's interested in and could drop a top five soon. Clemson has been considered the favorite for a long time but recent visits to Georgia and Alabama and skipping Clemson on the way back home has raised some eyebrows. This will come down to official visits most likely.
The pick: I'm still going with Clemson, here although things are a bit murkier now. He will take his official visits, but it's hard to bet against the reigning national champs for a kid in North Carolina that they covet.
The situation: Walker has a short list of Penn State, Ohio State, Virginia Tech, North Carolina, Maryland and Rutgers and has been a visiting machine already. He's been to Penn State the most and wants to take some more visits before making a decision.
The pick: Penn State is the clear choice at this point. He's tight with the staff, has friends committed to the Nittany Lions and the comfort level seems to be a huge factor.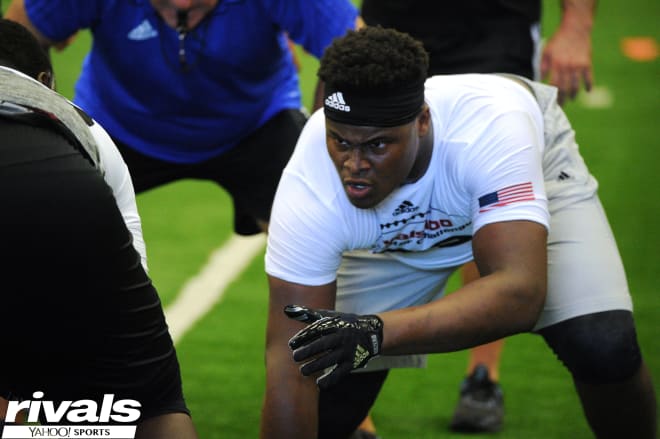 The situation: Sandidge insists he has a top 11, but we have to assume there are a few schools closer to the top. Louisville was mentioned as an official visit destination for him, but we'll see if that happens because that came as a surprise. Most feel South Carolina has the edge over Florida State, North Carolina, Virginia Tech, Florida and Georgia.
The pick: I'll stick with South Carolina here as he seems to have the best comfort level with the staff there, but he will take his time. This is a long way from being over.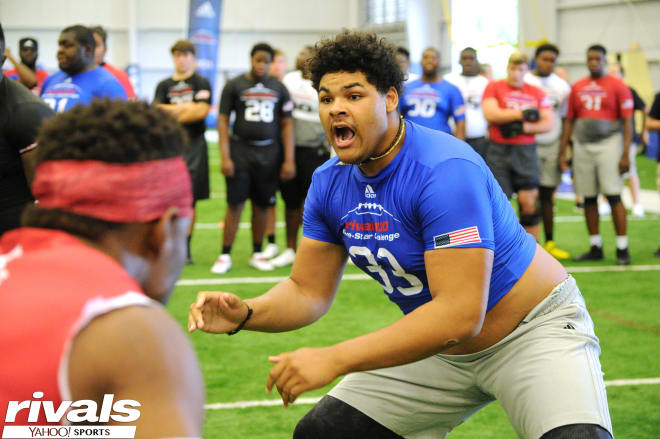 The situation: It's still very early for Wright, who is gathering big-time offers as a rising junior. His latest comes from Ohio State and the Buckeyes will be a factor, as will in-state school West Virginia. Other big offers include Florida, Oklahoma, Tennessee, Nebraska, Virginia Tech, Louisville, Kentucky and others.
The pick: Tennessee is just a guess this early, but he has spoken well of the Vols. You also can't count out the Buckeyes now that they are involved.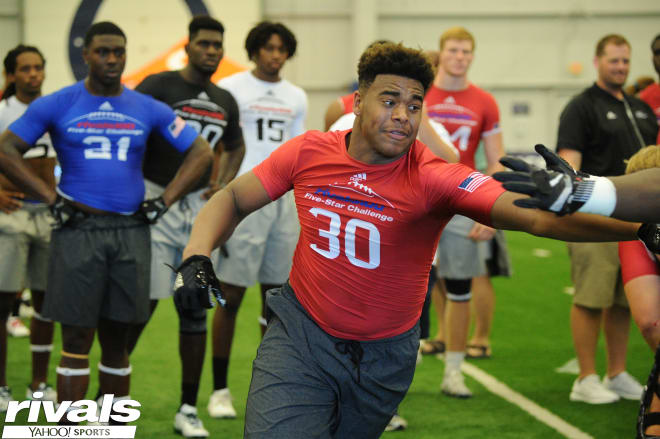 The situation: Florida, Oklahoma and West Virginia remain the three favorites for Stills.
The pick: With his brother, Darius, on the West Virginia roster, it would be tough to bet against the Mountaineers here.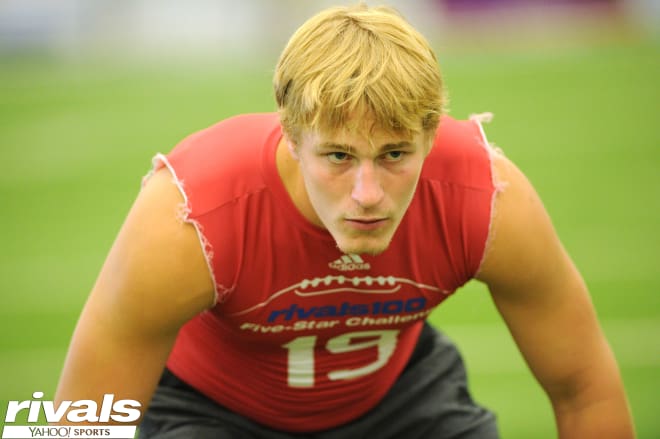 The situation: Hollifield has recent visited North Carolina, Virginia Tech and Florida State and has shown interest in Notre Dame, Stanford and South Carolina as well. He has already set an official visit to Florida State.
The pick: Some think Virginia Tech, others predict South Carolina and still others have North Carolina in the lead, but academics will win out here. If he gets accepted at Stanford and takes an official visit out there, the Cardinal will win this battle.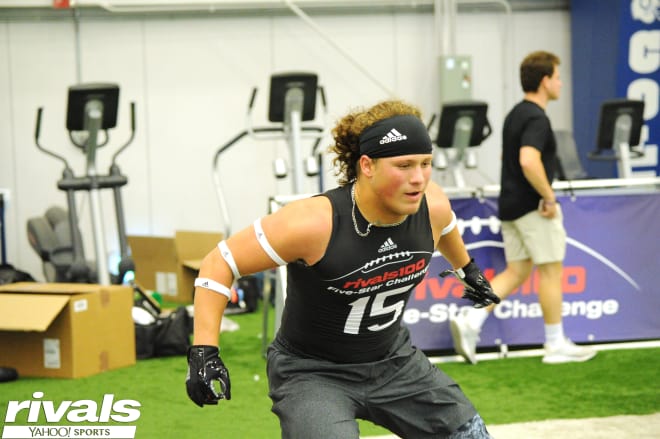 The situation: Thomas has some nice local offers from North Carolina, NC State, Virginia Tech, Duke, Wake Forest and West Virginia but the Michigan offer, his first one, really turned his head.
The pick: He showed up at the Five-Star Challenge in a Michigan t-shirt and loves the scheme that Don Brown runs in Ann Arbor. My early pick here is the Wolverines.