Rivals 3 Stripe Camp Los Angeles: Top defensive performers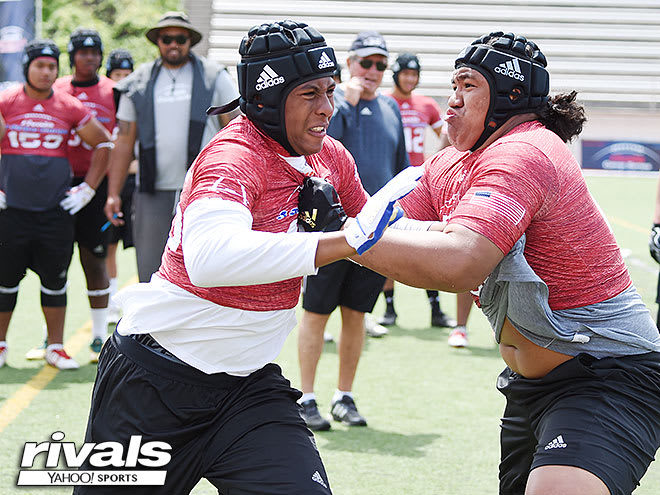 Recruiting wrap: Plant holds offers from Arizona, Penn State and USC
Performance: A few players at a couple of positions weren't shy about taking a lot of reps and Plant was one of those guys. He won more than he lost, but more importantly showed explosiveness and speed off the edge. With his size, Plant did enough to show that he's a legit prospect, but also showed that he's got plenty of tools at his disposal to maximize his upside.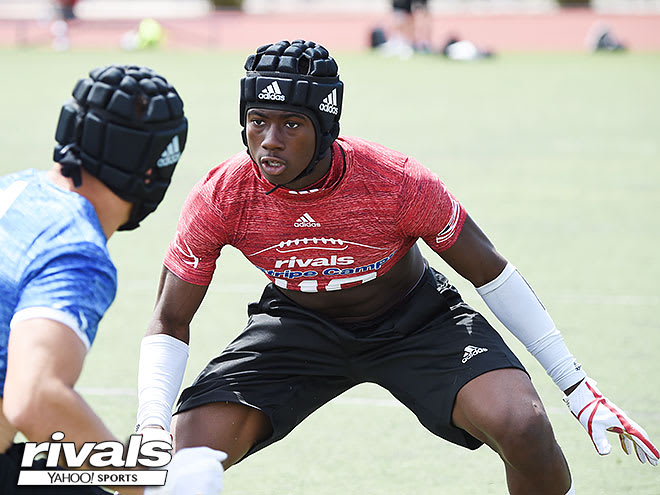 Recruiting wrap: Oregon State, Washington State and Illinois are among the schools in the mix for Djibril.
Performance: Winner of the linebacker MVP, Djibril did an excellent job both during the tackling drill and during 1-on-1 coverage skills. He's a bit undersized to be a full-time linebacker, but his instincts combined with his ability to cover ground will likely make him a nice fit in the right scheme at the next level.
Recruiting wrap: Crosswell has nearly 30 offers. He recently visited USC and has plans to visit Michigan, Nebraska and Washington this summer.
Performance: Rivals analysts had varying opinions as to just how strong Crosswell was during the camp, but his overall performance as a top defender wasn't in question. Even when Crosswell didn't win reps, he was in step with every receiver he covered. He had his share of break-ups as well and was as solid as any defensive back start to finish.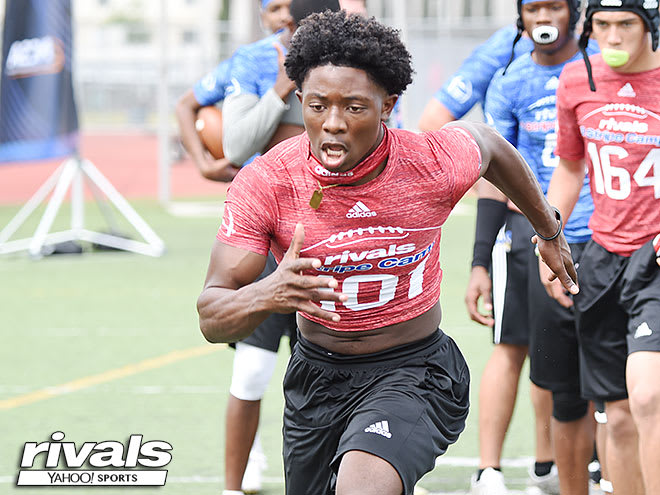 Recruiting wrap: Criddell holds offers from Oregon, UCLA and Utah State
Performance: Criddell first flashed his abilities in the open-field tackling portion and ended the camp with a bang in the wide receiver vs. defensive back one-on-ones. Perhaps he had a little bit of a lull in the first session of pass cover reps, but hit his stride in the second, deflecting several passes and making a nice interception to close out the day.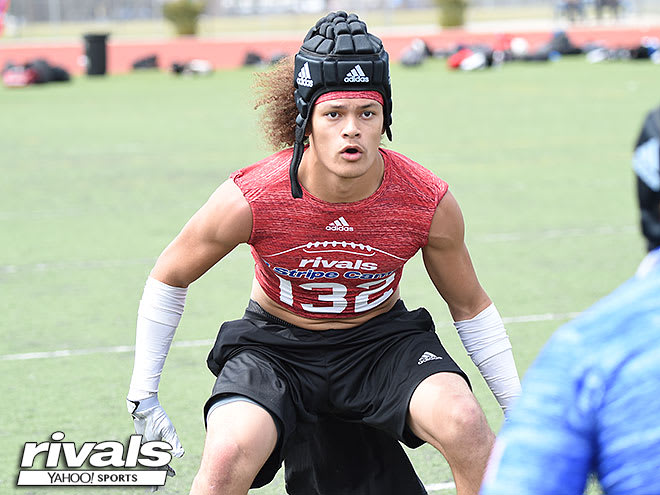 Recruiting wrap: Masina has nearly 15 offers, five of which he picked up during the last week of February.
Performance: Masina turned most heads with the long locks he was sporting, but he was a strong defender throughout the afternoon. While he wasn't as sharp in the open-field tackling drills as he was in pass coverage, he showed how nimble and bouncy he was keeping pace with receivers in one-on-ones.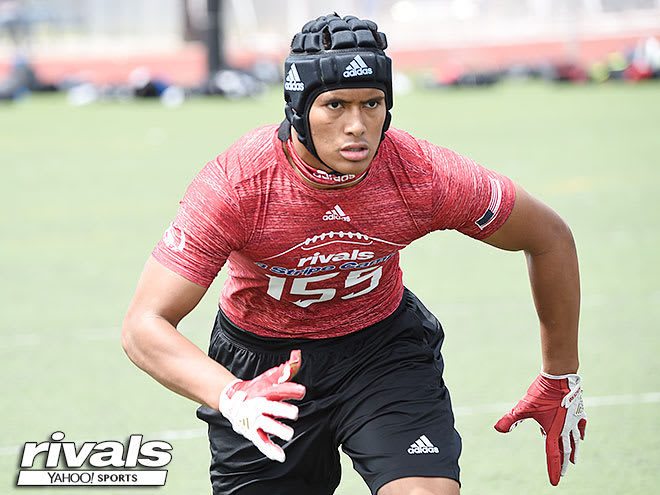 Recruiting wrap: UCLA, USC and Washington are among the many programs vying to land Tuliaupupu.
Performance: Tuliaupupu plays with a quiet confidence and he wasted little time in flashing his immense talent. During the one-on-one tackling drill, he was tasked with meeting running backs in space, and even the most elusive runners couldn't get him to break form. He carried that momentum over to pass coverage, where he showed a nice ability to cover ground and stay with some of the event's shiftiest running backs.
Recruiting wrap: Scott is committed to USC, but plans to make additional recruiting visits to Oklahoma, Oregon and Utah.
Performance: Physically, Scott jumped off the field, and he measured in at a very solid 6-foot-1 and 222 pounds. Usually the muscled-up guys tend to play stiff, but even with that type of build, Scott showed fluidity and agility in both the cat-and-mouse drills and when playing coverage one-on-one against running backs and tight ends. In fact, he flashed out to a cornerback role and covered some bigger wide receivers, and fared pretty well while doing it.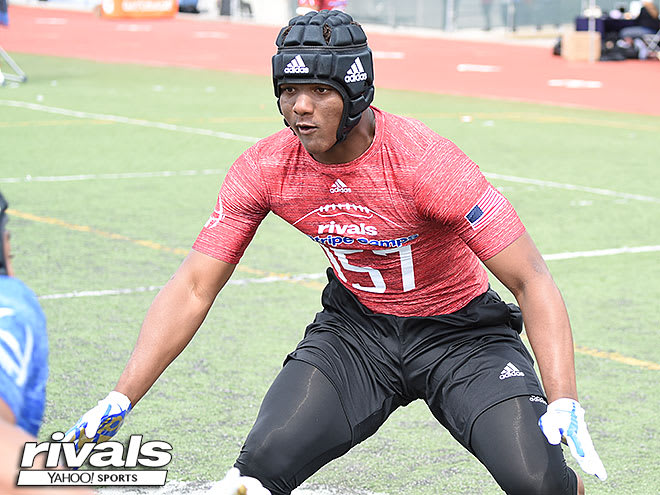 Recruiting wrap: Johnson is up to four offers, with Arizona and Colorado State joining his list in the last three weeks.
Performance: Johnson looked very similar to another linebacker on this list, Raymond Scott, in appearance. In fact, the two measured almost identical, with Johnson coming in at 6-foot-1 and 223 pounds. Scott was a little better in open space, but that does not take away from Johnson's performance. Likely headed for the middle linebacker role, Johnson showed well in both tackling and coverage drills against running backs.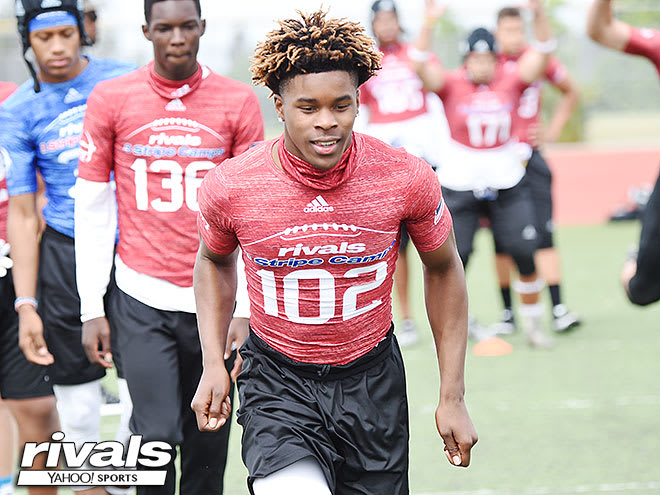 Recruiting wrap: Wright picked up his first offer of the process a month ago from UCLA.
Performance: Listed as an athlete, Wright played both wide receiver and cornerback during his sophomore season at Valencia. On Sunday, he worked exclusively at cornerback and showed extremely well for an underclassman against some outstanding wide receiver talent. Wright showed the fundamentals to stay in proper position to the wide receiver throughout his route and also flashed excellent closing speed when the ball was in the air.
Recruiting wrap: Blount's recruitment has not started yet.
Performance: This was a true rags-to-riches story. Blount made the drive in from the Fresno area to take part in the Rivals New Speed Combine on Saturday. He just missed out on one of the few invitations for Sunday's camp out of that event, but was able to grab one of the few walk-up spots that opened up Sunday morning. Physically he fit right in with a solid 5-foot-10 and 185 pound frame, and his play also drew notice as he showed great range in both the tackling and coverage drills.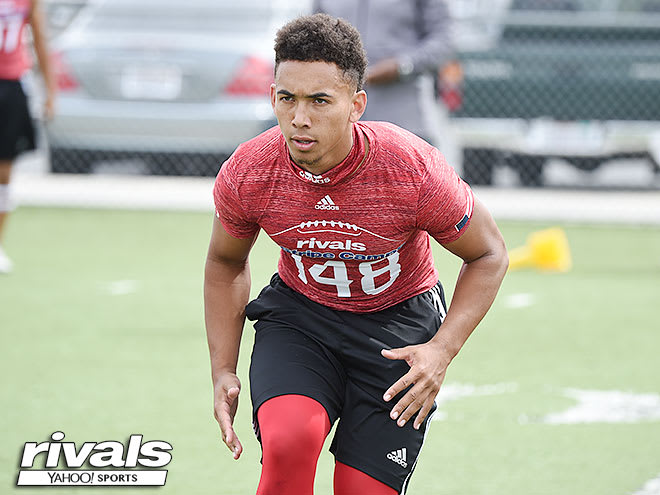 Recruiting wrap: Flanagan's recruitment has not yet started.
Performance: This was another walk-up success story and, like Blount, Flanagan immediately fit in physically. Measuring 5-foot-10 and 191 pounds, he looks like he has the frame to run the alleys and be an asset in run support, and junior film confirms that. What earned him a spot on the top performers list from Sunday's camp, however, was his effectiveness in coverage. Even though he is a safety, Flanagan showed cornerback-level coverage skills during the one-on-one session.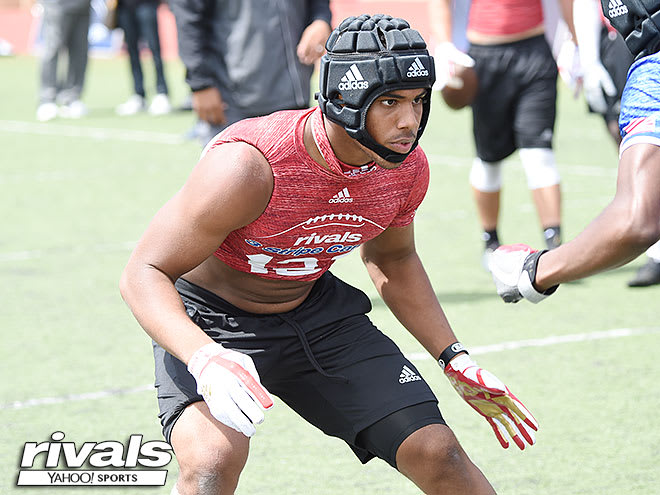 Recruiting wrap: Woodbey is committed to Ohio State
Performance: During position drills at defensive back, Woodbey clearly passed the eye test, but really showed what he was capable of once the one-on-one reps got started. Athletic and well-put together, Woodbey did a nice job of keeping wide receivers in front of him and breaking back to the ball once passes were thrown.