Rivals100 Five-Star Challenge Stock Report: Tight ends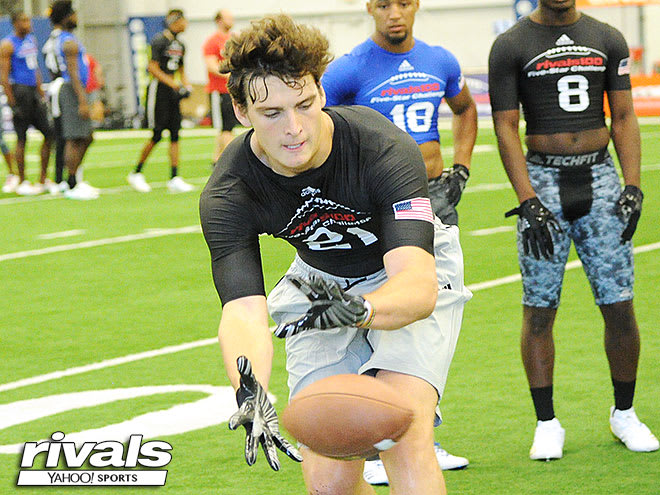 INDIANAPOLIS – More than 100 of the top players in the nation participated June 10 in the Rivals100 Five-Star Challenge presented by adidas at the Indianapolis Colts practice facility. The Rivals analyst team is breaking down the status of each player at the marquee event based on their performance against elite competition. Today, we review the tight ends.
RELATED: QBs | RBs | The Farrell Awards | Surprises | MVPs | Full coverage
RANKINGS: Class of 2018 TEs | 2018 Rivals250
STOCK STEADY
This one was close to being in the Stock Up group, but he is the No. 1 tight end in Georgia and a top-200 prospect. He played right to that ranking. He was a go-to guy and he did have one drop, but his hands were a strength much of the time. He has real potential.
Hopper is all about production. He is not the biggest, he is not the fastest, he is not flashy, but he has strong hands, he runs solid routes and he made catch after catch to move the chains and scores points.
Tackas suffered a minor injury at the event and was limited because of it. He was hit-and-miss in the short time before that.
STOCK DOWN
This is not really about a loss of appreciation for Jurgens' physical tools but more about the lessening chances that he plays defense in college. Jurgens is listed as an athlete, and his Rivals100 rating is due to our projection of his college potential on the defensive side of the football. Nebraska is solidifying their plans to play him on offense, though, and we would not rate him that high as a tight end prospect.