Rivals 3 Stripe Camp L.A.: Top underclassmen
GLENDORA, Calif.– The lone West Coast stop on this year's Rivals Camp Series presented by adidas brought out many of the west region's top prospects. Here is a look at the top 12 underclassmen performers from Sunday's event.
MORE: Recruiting notes | Awards | Top performers: Offense - Defense | Camp chatter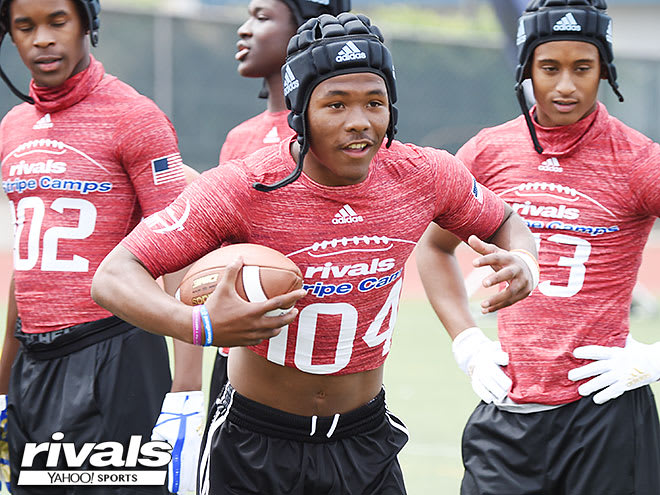 Recruiting wrap: USC, UCLA, Nebraska and several others are in the early mix for Williams.
Performance: Williams has been impressive all spring long and continued that on Sunday. While he's younger, he's still on the short side, but his cover skills are top-notch. He was one of the few defensive backs that could give Amon-Ra St. Brown a run for his money in one-on-ones. At this event next year, Williams could very likely be the top defensive back in the group.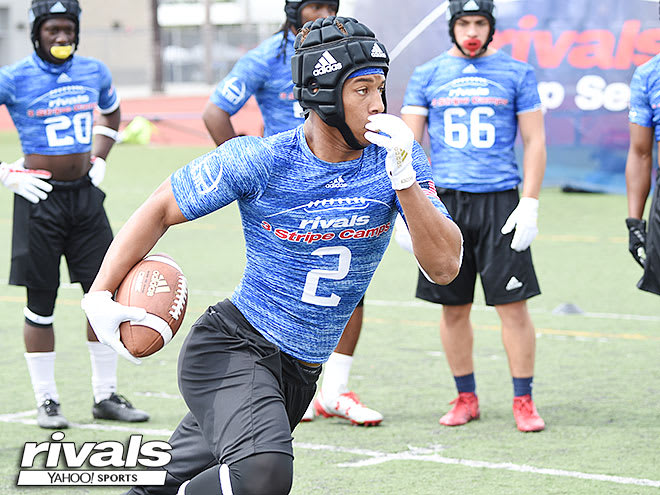 Recruiting wrap: Jones has a handful of early offers, including Oregon, UCLA and Washington.
Performance: Jones was electric with the ball in his hands, both during the tackling drill and when he was running routes as a pass catcher. Jones has great speed and can change directions in a hurry, making him a tough matchup for defenders in space. He's an early four-star in the class of 2019 and his offer list will keep growing as the offseason moves along.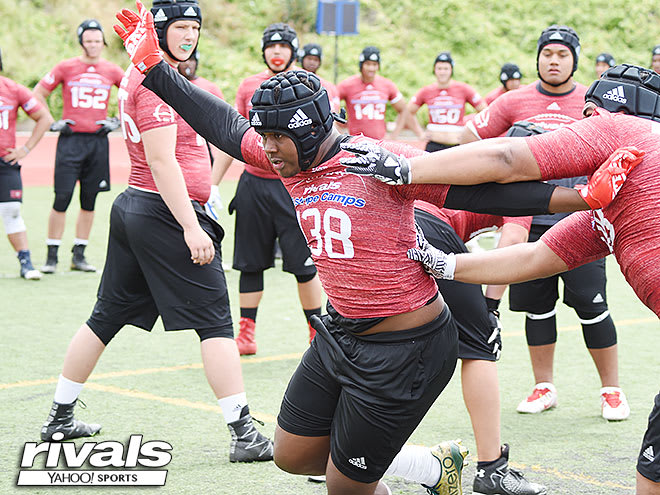 Recruiting wrap: Wright holds an offer from Washington State
Performance: Wright was one of the few defensive linemen that stepped up often and won at a higher clip than he lost. He can still get a little high coming out of his stance, but is so quick and strong pushing forward that it's not hard to tell he's a player that can just naturally create penetration.
Recruiting wrap: Miller holds offers from Louisiana Tech and Memphis
Performance: In a strong group of quarterbacks, Miller did a nice job of keeping pace with some of the older prospects with clean passes out of a whipping throwing motion. Miller was exceptional at delivering very catchable passes to receivers at all distances and showed good habits with his footwork and release point.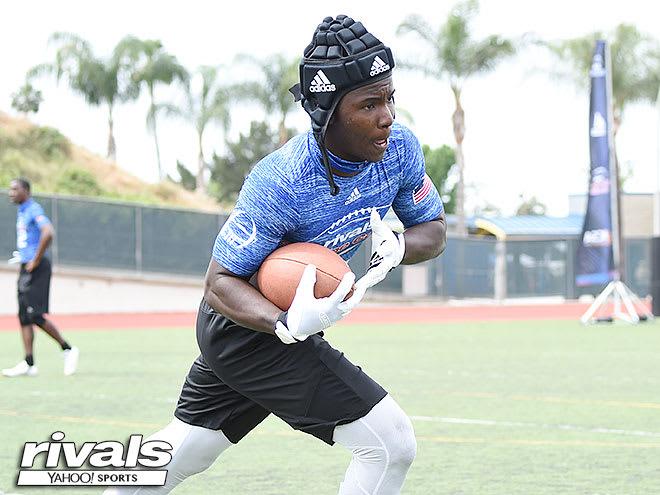 Recruiting wrap: Dollars is waiting on his first offer.
Performance: Dollars came into the camp as a virtual unknown, but he quickly made a name for himself while lighting up defenders. He has very quick feet and his ability to make clean cuts makes him tough to manage in space and in coverage. He doesn't have any offers yet but if he continues to perform like he did Sunday, that won't be the case for long.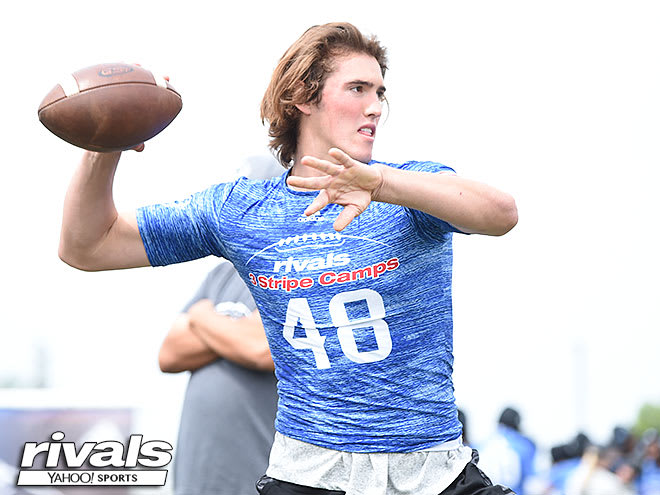 Recruiting wrap: McLaughlin already has seven offers, including Missouri, Ole Miss, Texas A&M and UCLA
Performance: A 2021 quarterback, McLaughlin traveled all the way from Georgia to participate in Sunday's event. When he was announced as the Gatorade G Award after the camp, he drew oohs and ahhs from fellow campers in disbelief of his age. McLaughlin is still growing into his obvious physical traits but has the look of a top pro-style passer for years to come.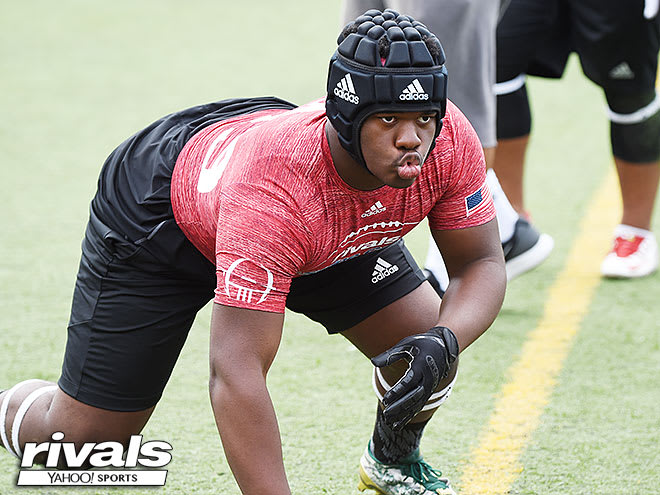 Recruiting wrap: Simon earned an early offer from Maryland the summer before his sophomore year.
Performance: The offensive line group had a significant advantage over the defensive line in talent, and size. At 5-foot-10 and 253 pounds, Simon had an immediate disadvantage with every offensive lineman he stepped up against, but he seemed to relish the challenge. Simon used his lower center of gravity to gain a leverage advantage on his opponents, and won more than his fair share or reps.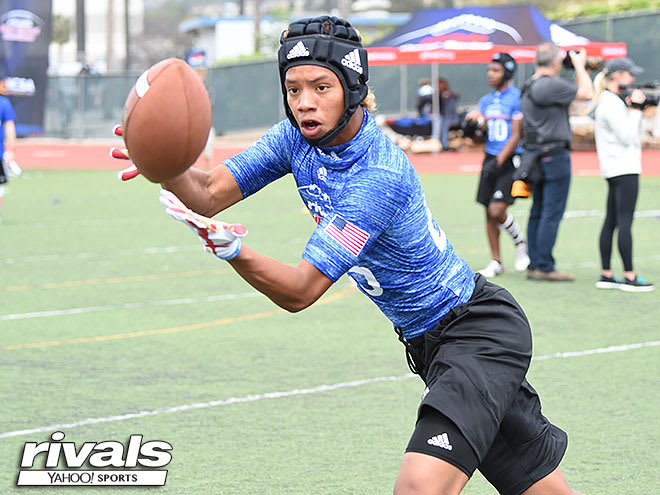 Recruiting wrap: Bunkley-Shelton has an early offer from BYU.
Performance: Bunkley-Shelton comes from a program known for producing quality talent and he could be the next star to watch at the school. He was a tactician as a route-runner, consistently getting open and making some nice catches while tip-toeing the sideline. The Cougars won't be the lone school on his offer list for long.
Recruiting wrap: Bullard's recruitment is just getting started.
Performance: A two-way player at Bullard High in Fresno, Kelly did his work on Sunday from the wide receiver position and he may have had the best catch of the entire event. Running a deep fly pattern, Kelly went way up over a defensive back, contorted his body the right way and high-pointed the football perfectly to come down with a very difficult reception. Kelly showed the toughness to catch passes in traffic all day long.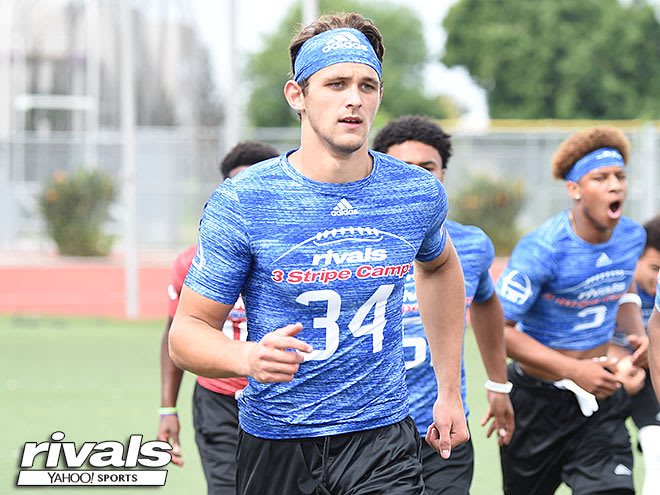 Recruiting wrap: Bowman awaits his first offer, but is hearing from Stanford, Washington and Vanderbilt.
Performance: The number of big, powerful striders at the wide receiver position was really impressive, and Bowman already was a part of that group despite being just a sophomore. The 6-foot-3, 185-pound prospect not only has great size, though, he also showed the top-end speed to create separation from defensive backs down the field, and that is the combination college coaches look for at the outside wide receiver position.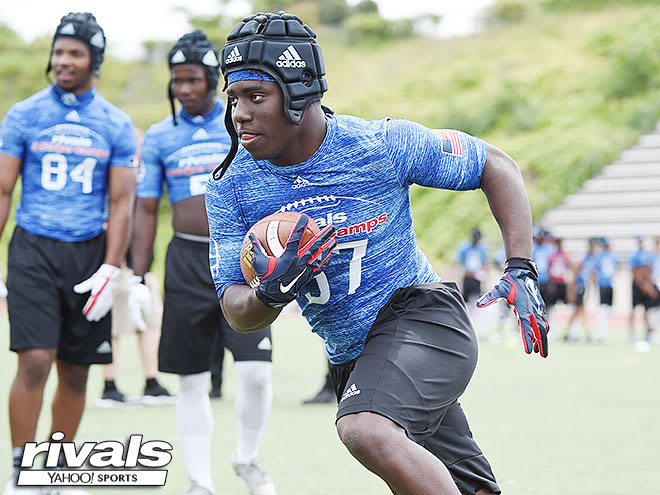 Recruiting wrap: Wilmore holds an early offer from Oregon.
Performance: Wilmore is a solidly built back who showed an impressive ability to move at his size. He's listed at 200 pounds and is known as a punishing runner, but his versatility was on full display at the camp. As he keeps developing, he's a name for West Coast recruiting fans to remember.
Recruiting wrap: UCLA became the first school to offer Goforth in February.
Performance: Early in his prep career, Goforth was tabbed as a safety prospect, but he looks to be outgrowing the position. Goforth worked out with the linebackers Sunday and, actually, was one of the more physically impressive prospects at the position. Despite his defensive back background, it was not the one-on-ones where Goforth stood out most, but rather the cat-and-mouse drill against running backs where he showed the ability to get downhill quickly.