Rivals100 Five-Star Challenge: West predictions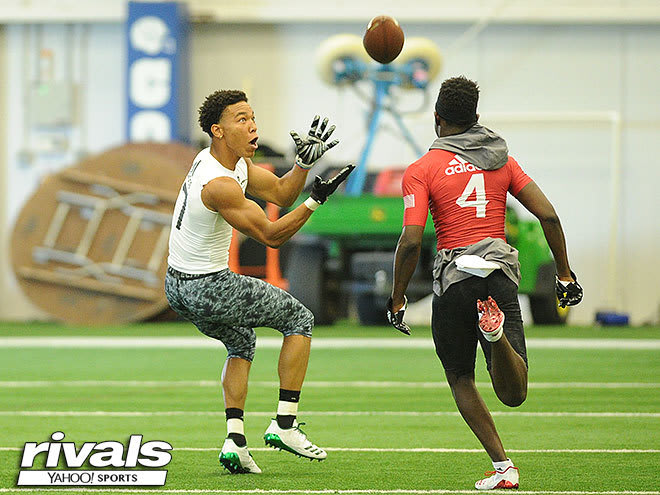 Overview: The top-rated receiver in the 2018 class can still take his recruitment a bunch of ways, but it really looks like Stanford, USC and Notre Dame are among the favorites while he still has a lot of interest in Ohio State and Michigan. He has brothers playing with the Irish and the Cardinal, so either would make sense, but there are also unanswered questions about both – like coach Brian Kelly's future with the Irish if he has another bad season and how much Stanford will be throwing the ball. USC has remained a top team for him as well, but what does the quarterback situation look like after this season if/when Sam Darnold leaves for the NFL?
Prediction: Stanford
Overview: Corral had been a longtime USC commit, but the two sides parted ways recently and the five-star quarterback is back on the market. There is a lot of thinking that Georgia is the early frontrunner, especially since he loved his visit to Athens in the spring and the whispers are that he hit it off with current quarterback Jacob Eason. Sitting behind Eason and possibly Jake Fromm might be a roadblock. Alabama is also of interest, although Corral has not made it to Tuscaloosa yet, though the coaches have pushed for a visit. There's no question many others could get involved now that Corral is no longer committed to the Trojans.
Prediction: Georgia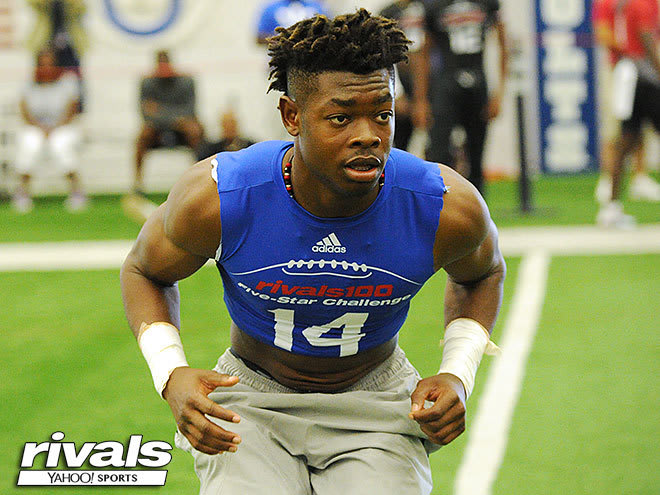 Overview: One of the nation's top cornerbacks, Taylor-Stuart recently "narrowed" his list to 16, but digging deeper there are certainly some schools that have really captured his attention. USC is one. The Trojans have made him a priority, and he's shown a lot of interest in the program as well. This summer and his official visits will be important, though. Taylor-Stuart wants to visit Ohio State, Michigan, LSU, Oklahoma and South Carolina this summer since he's developed relationships with all those coaches. Something will have to really blow him away, though, or the Trojans could be the team to beat.
Prediction: USC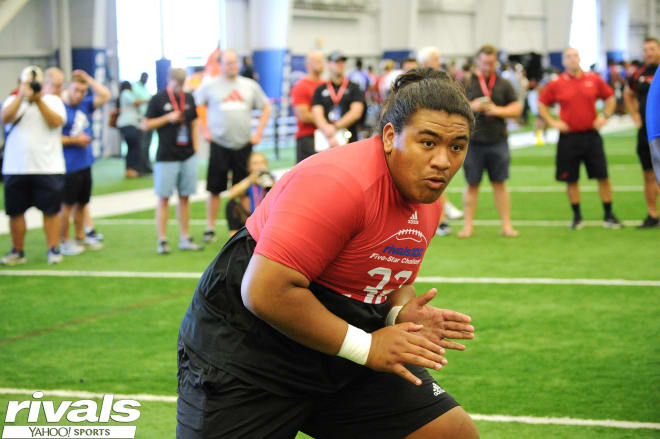 Overview: The massive offensive tackle surprised a lot of people at the Rivals100 Five-Star Challenge when he stated that Alabama and Nevada were really the two schools he was most serious about, and that could still be the case with some caveats. The four-star had an excellent visit to Tuscaloosa, and playing for the Crimson Tide would be a big deal. He has two brothers playing at Nevada, and Sewell was serious about possibly joining them. USC, Utah, Oklahoma and others are also in the mix, and a surprise school could come in the picture as well.
Prediction: Alabama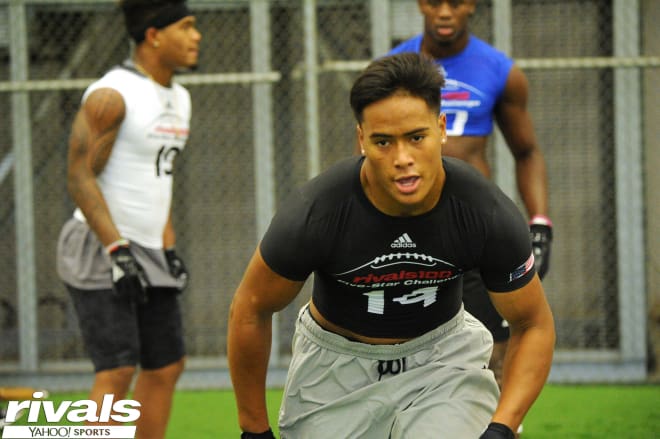 Overview: So many schools are involved with Tuliaupupu and he has been planning a ton of visits, so it's still in the early stages for the four-star linebacker. He recently visited Georgia and loved it. A trip to Oregon went really well. An Alabama visit this offseason was memorable. The four-star from Santa Ana (Calif.) Mater Dei is planning to see Ohio State soon, a trip to Oklahoma and Florida is possible and, of course, USC remains a main contender in his recruitment. It could be telling that Tuliaupupu is sure of only one official visit so far – and the Buckeyes are going to get it. Still, staying home and playing for the Trojans might be too much of a draw in the end, but this one will be close.
Prediction: USC