Rivals 3 Stripe Camp St. Louis: Top defensive performers
O'FALLON, Ill. -- The St. Louis stop of the Rivals 3 Stripe Camp Series presented by adidas rolled into O'Fallon Township High School on Sunday with players from more than 20 states turning out to compete. With so many stars on hands there were plenty of impressive performances. We break down the day's top 12 performers on defense.
MORE: Top offensive performers | Camp Chatter | Recruiting notes | Awards
Recruiting wrap: Thompson holds a number of major offers. Missouri, LSU, Oklahoma, Nebraska and others are heavily involved in his recruitment.
Performance: Thompson turned in the day's most dominant performance. He lost one rep in one-on-one work and showcased an elite blend of size and speed. There's a reason coaches are lining up to recruit Thompson, who will almost certainly make an impact on college football in the future.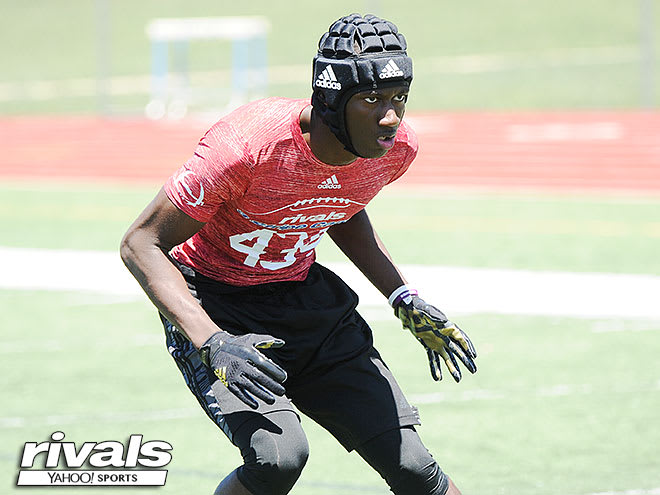 Recruiting wrap: Williams holds early offers from Nebraska, Wisconsin, Missouri, Iowa, Louisville and others.
Performance: Williams has incredible length for a 2019 prospect and knows how to use it to his advantage. He won most reps he took and showed the ability to cover a number of different receivers running a variety of routes. Williams plays defensive back and receiver for his high school but stuck to defense at the event.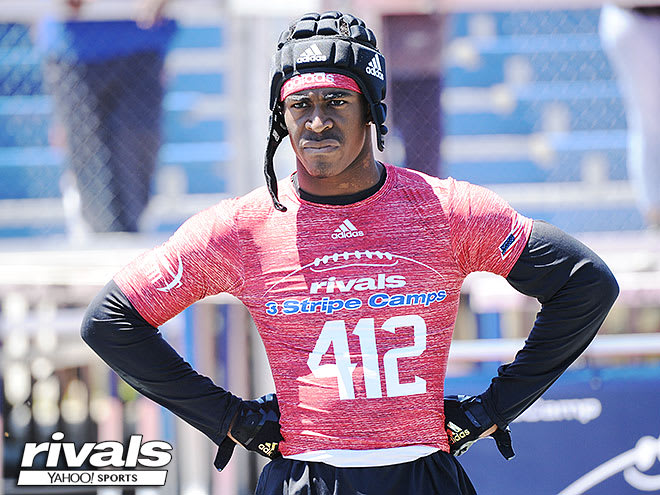 Recruiting wrap: Griffith can go anywhere he wants. Florida State, Notre Dame and Ohio State are a few of the schools he is considering.
Performance: Griffith plays with a lot of confidence and that was on display. He worked hard through the drills, but when it came to competition, he made it look fairly easy at times. He knocked down a few passes, he picked off one and he was going up against many of the top wideouts in attendance.
Recruiting wrap: Committed to Tennessee
Performance: That question whether Otey was a cornerback or safety long term has always been debated, but Sunday he looked like a pure cover corner. He has good instincts and he was breaking on the ball in coverage extremely well. He liked to play off coverage, read the quarterback and make a play on the ball.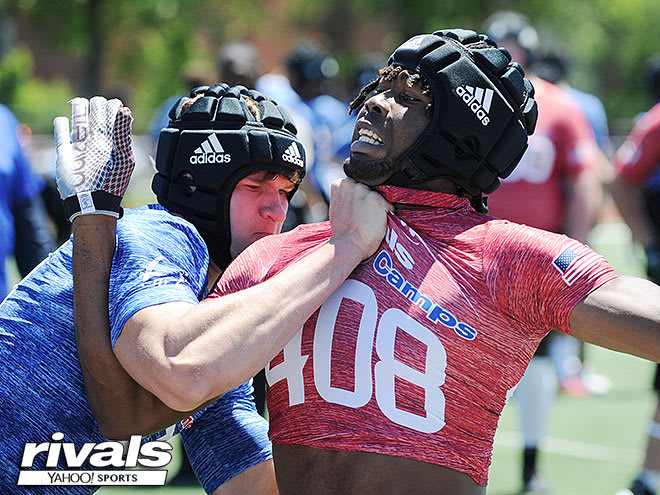 Recruiting wrap: Alabama, Tennessee and LSU are among the schools in the mix for Izuchukwu.
Performance: A native of Nigeria, Izuchukwu has played just one year of varsity football, but that didn't stop him from going toe-to-toe with some of the camp's best offensive linemen. When he trusts his instincts he's extremely fast off the ball, and on some occasions even when it looked like the offensive lineman had the advantage, he found a way to use his athleticism to win the rep. In terms of upside, Izuchukwu has one of the highest ceilings of any lineman in the 2019 class.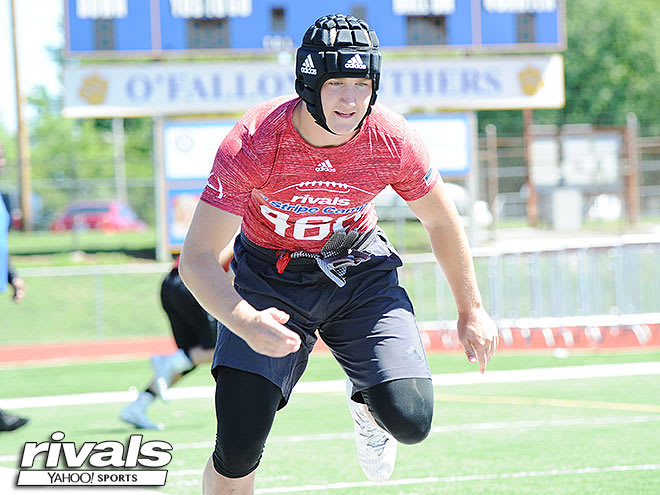 Recruiting wrap: Herrold is awaiting his first offer.
Performance: Herrold made his way to the camp by being invited at Saturday's combine and made the most of his opportunity by walking away with the day's linebacker MVP award. He was incredible in coverage and looked explosive in drills. He lacks size at the moment, but he will likely add it in the year ahead.
Recruiting wrap: Illinois, LSU, Missouri and several others are in the mix to land Adeoye.
Performance: One of the most physically impressive prospects at the camp at any position, Adeoye shined in the tackling drill, doing a good job of locking in on running backs hips and not falling for the jukes that left some of his fellow defenders grasping for air.
Recruiting wrap: Mapieu is committed to Nebraska
Performance: Mapieu is still just starting to tap into his potential, but he showed impressive flashes during Sunday's camp. He has good size and he's very quick off the ball, giving him the upper hand on most interior linemen he faces. He's a prospect to watch in terms of how his development goes heading into his senior season.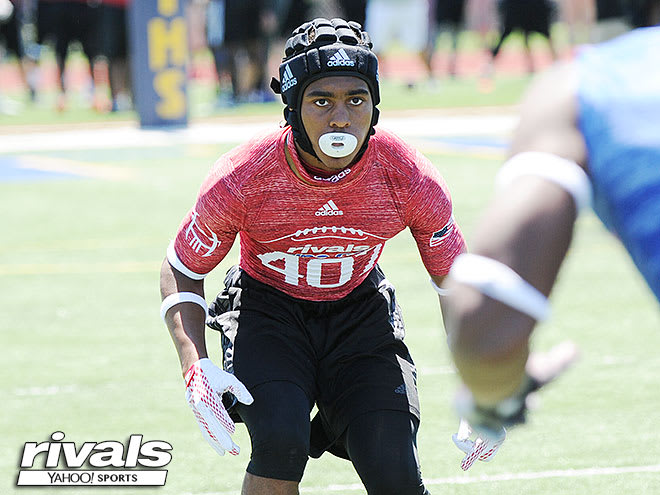 Recruiting wrap: Washington is waiting on his first offer.
Performance: The 2019 prospect was in the running for defensive back MVP for most of the day, as he impressed with both his drill work and his nose for the ball. He had at least one interception and did a nice job of battling against bigger wide receivers. Washington's high school has produced several quality defensive backs in recent years, and he appears to be the next prospect in the pipeline.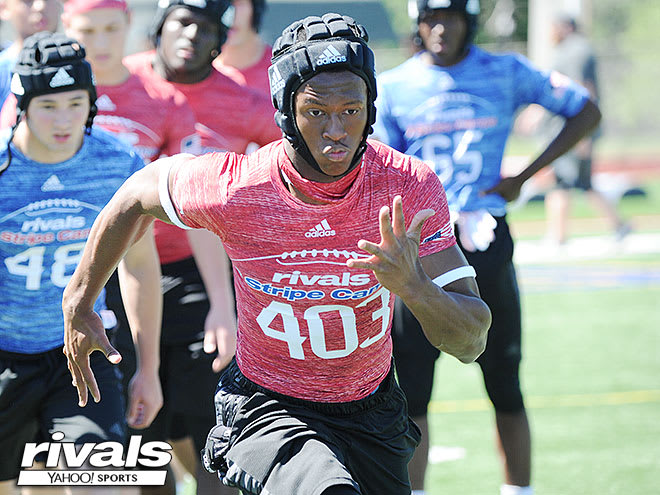 Recruiting wrap: Louisville, Georgia Tech, Tennessee and others have offered King.
Performance: King spent last fall playing quarterback for his high school team, but there's no question that he's a future defensive back at the next level. King showed good coverage skills and at his size could play corner or perhaps even grow into a safety. Once he has a chance to camp this summer his offer list should double.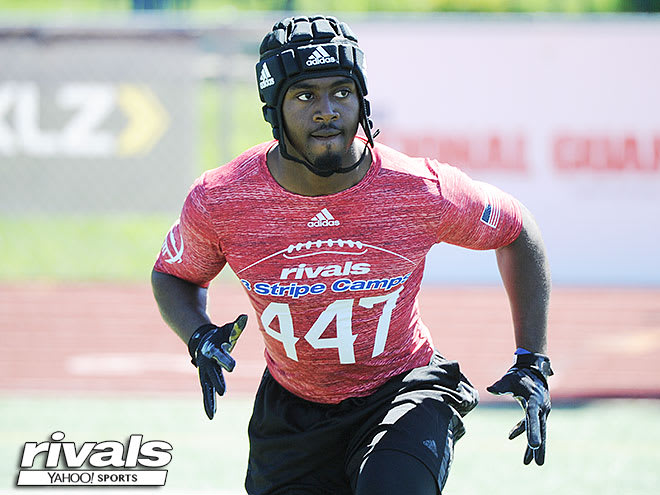 Recruiting wrap: Missouri, Illinois and Kentucky are just a few of the programs in the mix for Craddieth.
Performance: Craddieth made his impression during the tackling drill, meeting shifty wide receivers in space and holding his own against an array of jukes and moves. Once it came time for coverage, Craddieth also held his own. Despite his likely future as a strong safety, his versatility is why so many programs have entered the mix for his commitment.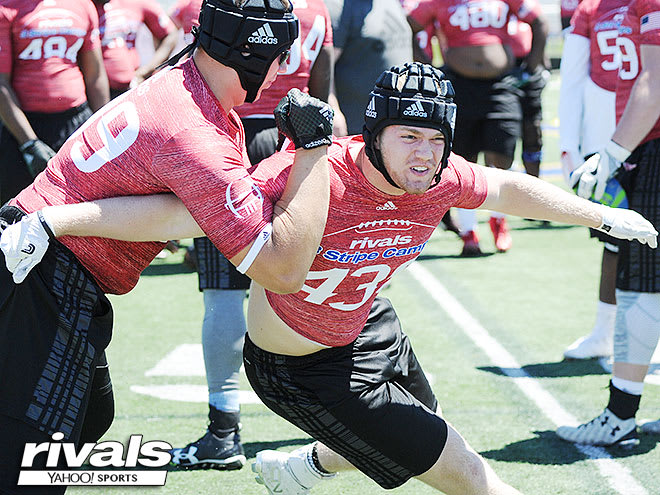 Recruiting wrap: Iowa, Ohio State, LSU and several others are in the mix for Waggoner.
Performance: Waggoner is an athletic defensive lineman with good lengt, and he did a good job of showing pass rushing moves during one-on-ones. With his height it's likely that Waggoner will continue to add weight to his frame. The stronger he gets the move effective he will be against bigger offensive linemen.