Rivals 3 Stripe Camp St. Louis: Five players to watch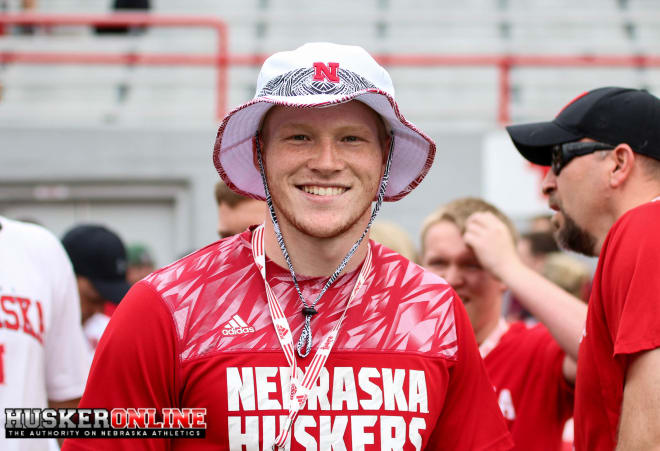 The Rivals 3 Stripe Camp Series presented by adidas is making the final regional stop on the tour in St. Louis on Sunday. Players from more than 20 states and two countries are expected to attend, meaning there will be plenty of star power on hand. We break down the five players we are watching heading into the event.

RELATED: Full Rivals 3 Stripe Camp Schedule
A Chicago native now playing for IMG Academy, Griffith will be flying in for this weekend's Rivals 3 Stripe Camp and it will be interesting to see how he has developed over the last year while playing in Florida. For the first two years of his prep career, Griffith seemed to get bigger each time we saw him, to the point some observers expected him to grow into a linebacker. It sounds like he has settled into a safety frame, though, but we will be able to see that first-hand this weekend. He is also in the midst of an intense recruiting battle that could be progressing toward a conclusion soon. Notre Dame and Ohio State are heavily involved.

There are no intriguing recruiting storylines with Jurgens coming into this weekend. The Nebraska native committed to his home-state Cornhuskers before the start of his sophomore year of high school and has never looked back. What we are looking forward to seeing from Jurgens is which position he lines up to play. Nebraska originally recruited him as a tight end and that is where he worked at last year's Rivals Camp. He is very good as a tight end, but his skill set could be special on the defensive side of the football and seeing him in that role could give us a chance to see if he is potential five-star material.
With four-stars Greg Emerson, Trevor Trout, Michael Thompson and D'Andre Litaker expected, defensive line should be the most talented position group on the field. Do not be surprised, however, if Perkins rises up to be one of the top performers or even comes away with MVP honors. Perkins' stock has taken off this spring and he is now over three dozen offers with USC and TCU being the most recent to join the list. What makes Perkins special is that he combines defensive end athleticism with defensive tackle size and strength. That combination should be tough for opposing offensive linemen to handle this weekend.
The Tennessee commitment has had a remarkable offseason on both the camp and 7-on-7 circuit and is looking to cap things off with an excellent showing in St. Louis. After playing a variety of positions during his high school career, Taylor is focused on wide receiver and he has blossomed as he continues to learn the position. He'll be battling with several other players for an invitation to the Five-Star Challenge to add to his expanding list of spring accolades.

One of the nation's top defensive linemen, Emerson has kept a relatively low profile this offseason. After bursting onto the scene on the back of strong camp performances last offseason Emerson comes into this year's camp as a marked man. It will be interesting to see how he stands up to the challenge and if he can make a case for not only a Five-Star Challenge invite, but five-star status. Emerson is currently ranked as a defensive end, but as he keeps getting bigger, he looks like he has the potential to slide inside.