New 2019 State Rankings: Southeast Region
1. WILL A LOUISIANA PROSPECT FINISH NO. 1 FOR FIRST TIME?
Going back and looking at the rankings since 2006, as far back as they show nationally on Rivals.com, the highest ranked prospects out of the Boot State have been Reuben Randle in 2009 and Joe McKnight in 2007. Both finished No. 2. Derek Stingley Jr. just made the rise from No. 7 to No. 1 last week, so he will stay there for eight more months? If so, he will be the first prospect from Louisiana to do so. He will commit to Florida, LSU or Texas June 20.
2. ALABAMA WITH POTENTIAL 5-STARS; MISSISSIPPI SEEKS RECORD
Alabama native Clay Webb is the No. 1 center on Rivals.com and he is the lone five-star right now, but will he have company in the coming months? Auburn commit Bo Nix and Alabama commit Pierce Quick have been right there, but they are no longer by themselves. George Pickens, another Auburn commit moved up over 100 spots to No. 45 and Amari Kight, another Alabama commit jumped about 50 spots to No. 54.
Kight was extremely impressive at the Atlanta Rivals 3 stripe camp presented by adidas and he will compete at the Rivals 100 Five-Star Challenge. He will have a chance to make his case for that fifth star along with Nix in Atlanta next week. It is a great year at the top in Alabama.
3. MISSISSIPPI'S SURGE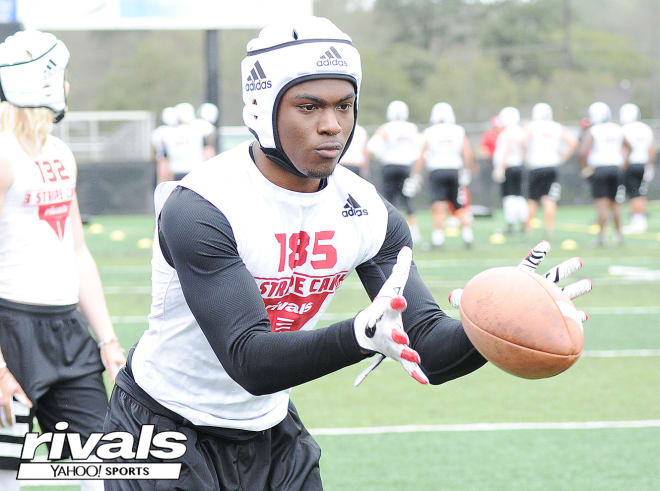 In 2015, there were 11 four-star or greater prospects in the state of Mississippi. There was that same number in 2011, 2009 and 2006. Guess what — there are 11 in 2019 as well. For some reason, no class has reached 12 before. Will this be the year Mississippi reaches a dozen?
There is a real possibility. Jonathan Mingo added a fourth star this update and there are a handful of others that have been in that discussion. Many that have been in the recruiting industry for some time have talked about how good the state is this year, so could 2019 be the one? Stay tuned.
4. WILL SOUTH CAROLINA SHUT OUT CLEMSON IN-STATE?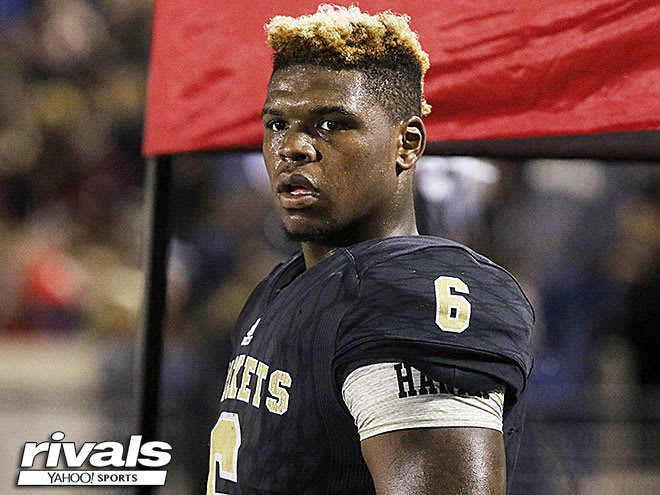 The state of South Carolina entered the spring evaluation period with just one player ranked as four-stars or higher, but that number has now tripled with the addition of the state's No. 2 and No. 3 players Shamar McCollum and Cameron Smith.

South Carolina holds a commitment from the state's top player, five-star defensive end Zacch Pickens, and seems to be in prime position to land Smith as well. The recruiting battles for in-state prospects between Clemson and the Gamecocks has swung back and forth in recent years, with the team's alternating signing the Palmetto State's top player every year since 2015. But Clemson has no commitments from in-state players and assuming the Gamecocks hold on to Pickens and land Smith, it could be reminiscent of 2017 when Clemson signed just one in-state player (in a small, 14-person class) while South Carolina landed nine, including the state's top six players.
5. HISTORIC YEAR IN KENTUCKY
The state of Kentucky saw several players making rankings leaps to four-star status and now has an astonishing seven players ranked as four-stars or higher, led by Rivals100 Michigan defensive end commit Stephen Herron.

If everything stays to form, it will be by far the best year of top-tier talent in the state's history during the Rivals.com era (2002-present). The amount of elite talent has in-state programs Lousiville and Kentucky trying to hold off major programs from across the country to keep the prospects close to home.

As mentioned above, Herron is committed to Michigan and the state's No. 4 player, offensive lineman Bryan Hudson, is committed to Virginia Tech. With other prospects in the state's top 10 committed to Alabama and Notre Dame, it's paramount for the in-state programs to not let any of the uncommitted four-stars end up outside the Commonwealth.
2019 RIVALS RANKINGS WEEK