2019 Position Rankings Update: Athlete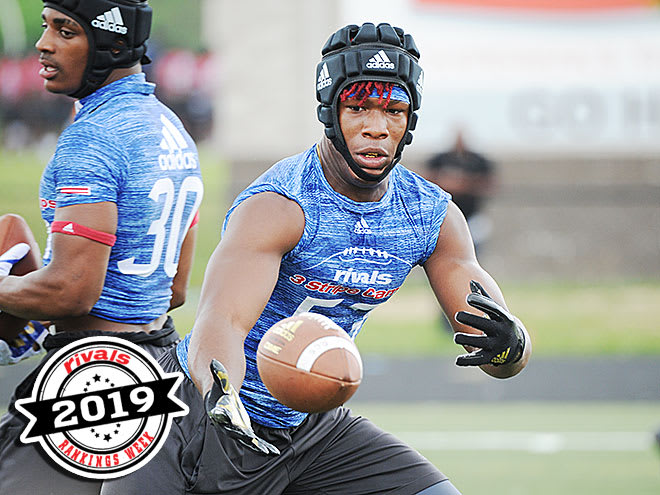 TEAM WITH TOP COMMITS: TEXAS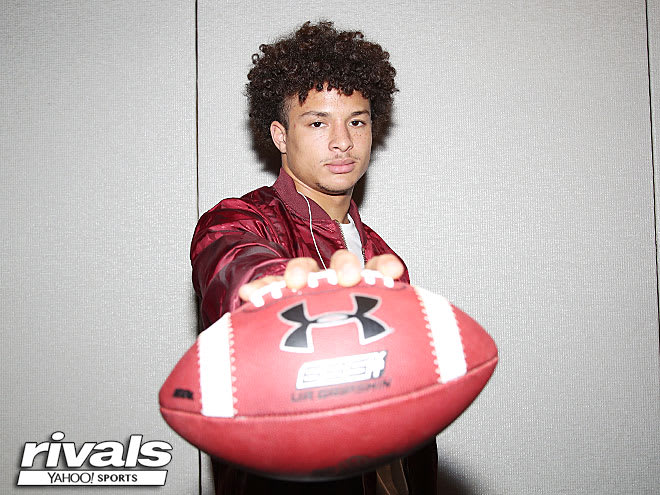 TEAM TO WATCH: FLORIDA STATE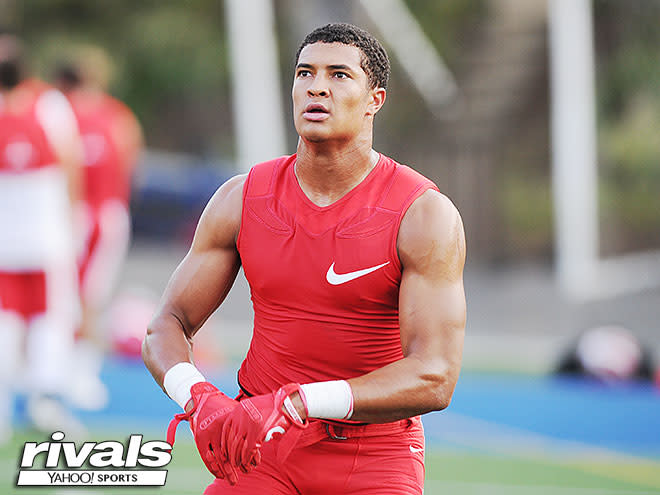 The two five-stars in this ranking – Quavaris Crouch and Bru McCoy – reside on opposite coasts and do not have a lot of overlap in their recruitments, except for the Florida State Seminoles. Willie Taggart started recruiting McCoy when he was the head coach at Oregon, and continued when he took over in Tallahassee. Florida State, meanwhile, is consistently mentioned as one of the top contenders for Crouch. It does not seem particularly likely that the Seminoles eventually land the two top prospects in this ranking, but the possibility exists.
PLAYER TO WATCH: QUAVARIS CROUCH 
The former No. 1 overall prospect in the 2019 class still tops the Athlete position rankings, but he is down to No. 5 in the Rivals100 and position uncertainty is playing a role in that. Your effectiveness as a football player can be diminished if you do not find the proper role in college. We are not saying Crouch will not find the proper role – if that were the case he would not be as high as No. 5 – but at this point we are not sure what that role will be and the uncertainty creates some doubt.

For some prospects position versatility can be a bonus, but with his skill set that is not likely the case for Crouch, and we would feel more confident about his future if he were to settle into one position.
Which position will that be? At times it looked like running back, but then his physical growth may dictate a move down to defensive line. Hopefully, the next few months will make that picture clearer. The next few months should also provide more clarity to Crouch's recruiting process, which remains pretty wide open. There is some Tennessee buzz there. He has a brother at NC State, and Florida State and Clemson are also popular picks for the five-star.
RIVALS RANKINGS WEEK SCHEDULE