Ask Farrell: Who might upend Alabama in team rankings?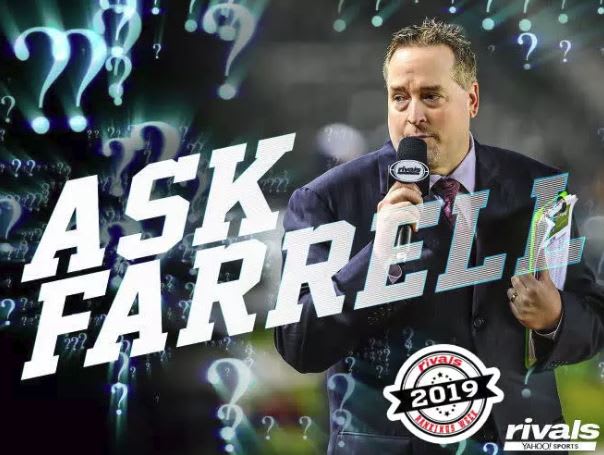 Rivals.com Rankings Week continues today with the reveal of the rest of the individual position rankings. But Saturday marks the breakdown of the updated Rivals.com Team Rankings.
If Oklahoma was to overtake current No. 1 Alabama by signing day, it would be the first time the Sooners captured the Rivals.com recruiting national championship. In fact, in the Rivals.com era (2002-present) only six different programs (Texas, LSU, USC, Florida, Alabama and Georgia) have taken the top overall spot.
The Bulldogs were a first-time champ in 2018, thanks to an historic season on the field that helped fuel an equally impressive season on the recruiting trail. So will a new program follow in Georgia's footsteps and win the recruiting crown in 2019? Or will Alabama capture the top spot for the seventh time in the last nine years?
We ask Rivals.com National Recruiting Director Mike Farrell to weigh in on the topic.
ASK FARRELL: Do you see Oklahoma, Ohio State, Michigan or Florida State overtaking Alabama to win the first recruiting title in school history?
"I can see Ohio State finishing No. 1 because of Urban Meyer and possibly Florida State because of its home recruiting advantage, but it will be hard for Oklahoma and Michigan. However, they don't need to finish No. 1 to be national title contenders on the field, as Oklahoma has already proven. The Sooners do a great job recruiting the state of Texas and California and are now spot recruiting other states very well. Meanwhile, Michigan is starting to recruit the Southeast a bit better and that will help the Wolverines. But to answer honestly, Ohio State and Florida State are the two out of that group that could be future No. 1 recruiting teams." – Farrell
RIVALS.COM RECRUITING NATIONAL CHAMPIONS, BY YEAR
RIVALS RANKINGS WEEK SCHEDULE