Rival Views: Who is the best 2019 running back?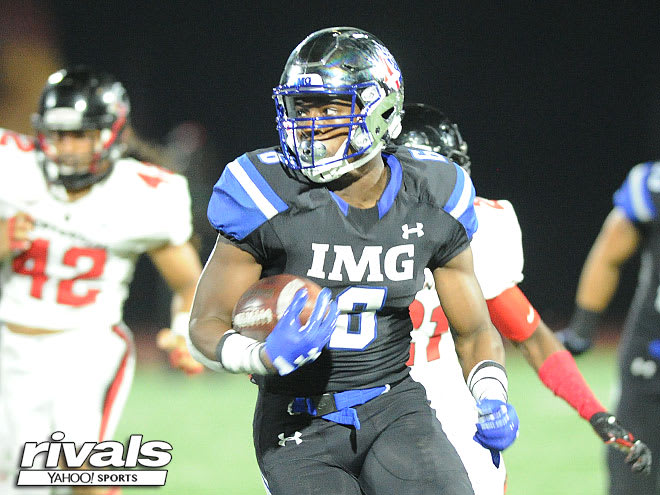 Rivals.com National Recruiting Director Mike Farrell and National Recruiting Analyst Adam Gorney don't always see eye to eye. In this edition of Rival Views, the two debate who is the best 2019 running back.
RANKINGS QUESTIONS: Texas | Florida | Midwest | Southeast | Mid-Atlantic | West
FARRELL'S VIEW: DEVYN FORD
I'm going to go with Ford for many reasons. I like Trey Sanders, Noah Cain, Sean Dollars and many others, but Ford has the best combination of size, quickness, agility and the best jump cut of the group. He can hurt you inside and bounce it outside with ease and he can be a natural pass catcher at the next level.

He may not be the physical specimen that Sanders is or have the ability in the passing game of Dollars, but he has the best combination of skills in this class. That being said, it's a very close call.

GORNEY'S VIEW: TREY SANDERS
Sanders is the most well-rounded and special running back in this class and he has clearly separated himself from some other highly talented players at his position.
He has everything someone looks for in a top-end running back from great size, to excellent vision, to patience, to the ability to hit the hole, bounce off tackles, shed arm tackles and then special speed to be a game-breaker once he gets to the secondary.
When I saw him last season against a talented Corona (Calif.) Centennial defense that likes to fly around the field, Sanders looked like a man on the football field and just decimated that Centennial defense. He runs with a mix of power and speed and even though he is no longer committed to Alabama, Sanders looks exactly like what you'd expect to come out of the backfield in Tuscaloosa.
Ford, Cain, Dollars and some other running backs could be in the conversation but Sanders is in a class by himself.