Making The Case: Who could land in final top 10 of 2019 class?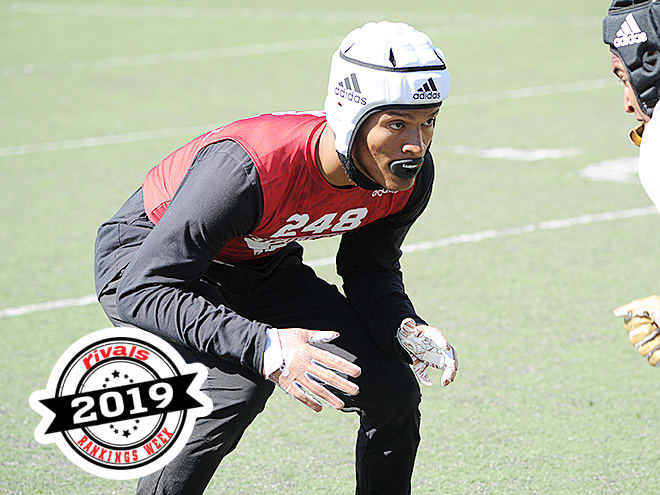 The top 10 in the 2019 class is set after the post-spring update of the Rivals100, but there are still three more evaluation periods before the final rankings for the class and several prospects knocking on the door of that top 10. Here are three who could make a strong case in the coming months.
RELATED: Introducing 2019 Top 10 | Getting to know the new No. 1 | How Stingley jumped to No. 1 | Will Stingley hold on to No. 1? | Where does Stingley stand in Rivals history?

ZACH HARRISON, DE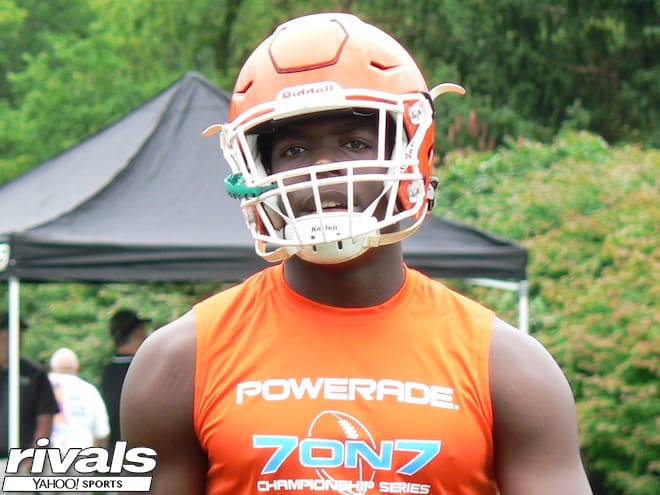 Once he became a five-star in the post-junior season update of the Rivals100, Zach Harrison has hovered in the 14-17 range of the ranking. From a talent and potential standpoint, though, he could be as high as anyone in this class.

What is holding Harrison back is the on-field product lags behind that potential. Ratings evaluate who a prospect will be at the higher levels and not what they are right now, but the further a prospect is from their potential means greater risk that they will ultimately not reach that potential and that is why Harrison sits just outside the top 10 right now.
Since we started covering Harrison a couple years ago he has never been very active on the off-season scene, and we have not had any new evaluations of him since last fall. He can make a strong run at the top 10 this summer and fall, however, by showing an accelerated development between his junior and senior campaigns in the area of transferring those extensive physical tools onto the field. In short, we want to see him grow as a football player.
Penn State, Michigan, Ohio State and Clemson are considered the front runners in Harrison's recruitment, but make no mistake – this is the hometown Buckeyes' recruitment to lose. He plans to make his college selection before the start of his senior season. - Josh Helmholdt, Midwest analyst

WANYA MORRIS, OT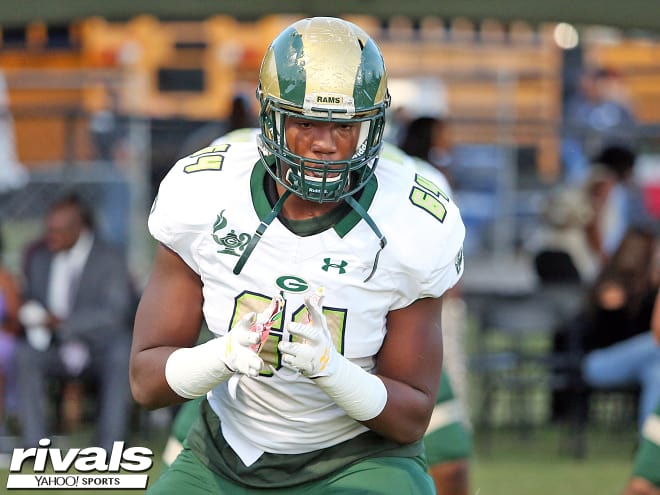 It all started for Wanya Morris at Future 50 in Orlando very early this year. He was dominant and arguably the best performer. We could tell then that he was on track to be one of the top prospects in the 2019 class.
Morris is one of the most athletic offensive linemen in the country and he still has so much upside at tackle. He checks in higher than ever this update, but could easily be a top 10 prospect. He just happens to have guys like Clay Webb, Kardell Thomas and Kenyon Green in front of him. We have seen a little more of those guys, so they have the edge now.
What Morris has in his favor over Webb and Thomas is, he is a tackle and his value is higher at that position. He is at a premiere position, so to be one of the best at it, makes him special.
He has checked every box for us and now we will compare him to those in front of him this fall to see where he ends up. The Tennessee commit looks like one who the Vols could really build around on the offensive line in the years to come. - Chad Simmons, Southeast analyst


CHRIS STEELE, DB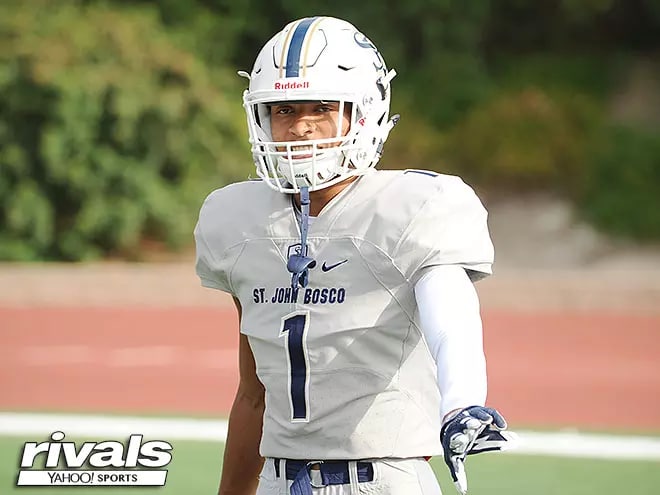 In many other recruiting years, Chris Steele would be an easy pick for the No. 1 cornerback in this class but because Derek Stingley, Jr., is such a special prospect, he falls to second at the position and was pushed out of the top 10.
The Bellflower (Calif.) St. John Bosco standout has everything to be an outstanding cornerback. He's incredibly physical as he showed at the Rivals 3 Stripe Camp presented by adidas in Los Angeles bullying receivers at the line of scrimmage. Steele is as competitive as any player in this class - playing both with Pro Way and Fast Houston during the 7-on-7 season.
The five-star is also a shutdown corner who is tough as nails but can also turn and run with any receiver out there. Steele shows up to every event ready to get after it and prove he's the best player on the field. That killer instinct is something special and it's why Steele could move even higher in the rankings.
USC, Oregon, Florida, Miami, South Carolina and others remain involved in his recruitment. - Adam Gorney, West analyst

RIVALS RANKINGS WEEK (2019) SCHEDULE:
Monday: Top 10 players
Tuesday: New Rivals100
Wednesday: New Rivals250
Thursday: New offensive position rankings
Friday: New defensive position rankings
Saturday: Team rankings breakdown
Sunday: New state rankings