Ask Farrell: Which position group is strongest in the 2019 class?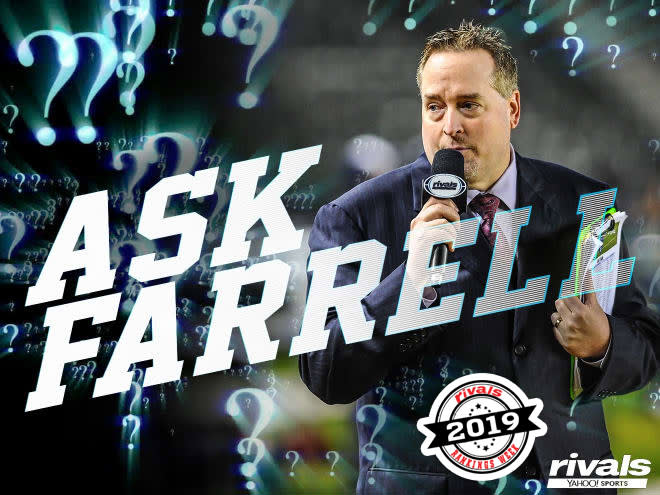 ASK FARRELL: Is this the worst QB class since 2011? | Biggest ranking regret? | Why is Stingley No. 1?
Rivals.com Rankings Week is continuing on Thursday and Friday with the reveal of several updated positions rankings. While the Rivals100 and the Rivals250 draw plenty of attention, there are just as many moves that take place across the various positions.
It's a yearly discussion across the industry regarding which position group is strongest and how each class as a whole stacks up to years gone by. Earlier this week we touched on the lack of elite talent at the quarterback position, but how does the class stack up as a whole?
We ask Rivals.com National Recruiting Director Mike Farrell to weigh in on which position is the strongest in the 2019 class.
FARRELL'S TAKE
"It's a tough call this year but I'll go with the offensive tackles because I still think there are a few more who could be five-stars. It's a very deep position this year. Led by Darnell Wright, who favors Tennessee and Alabama, this is going to be a class where we see many tackle standouts in the NFL Draft in a few years. Wright is an elite talent and one of our highest-ranked prospects at his position in history right now while fellow five-stars Kenyon Green (Texas A&M commit) and Wanya Morris (Tennessee commit) are also among the elite this year. Logan Brown, Devontae Dobbs and Quinn Carroll all have five-star potential if they continue to develop and as you work your way down the list the depth jumps out at you.
"There are more defensive ends ranked four-stars or higher and of course more wide receivers and cornerbacks, but compared to recent years it's not that rare a year at those positions. Give me the offensive tackles this year."
PROSPECTS RANKED AS FOUR-STARS OR HIGHER AT EACH POSITION
Quarterback: 22

Running back: 28
Wide receiver: 43
Tight end: 14
Offensive tackle: 34
Offensive guard: 17
Offensive center: 1
Defensive end: 51
Defensive tackle: 21
Linebacker: 31
Cornerback: 45
Safety: 23
Athlete: 27
RIVALS RANKINGS WEEK SCHEDULE