Rivals Rankings Week: Who will make each analyst look wise?
As Rivals.com unveils its new rankings for the 2019 class, we are lifting the curtain a bit on the rankings discussions. Today, we asked the Rivals team to discuss players they felt most strongly about as the final Rivals250 was compiled.

The full schedule for #RivalsRankingsWeek is below.

QUESTION OF THE DAY: Who did you personally go to bat for during rankings meetings that will make you look wise down the road?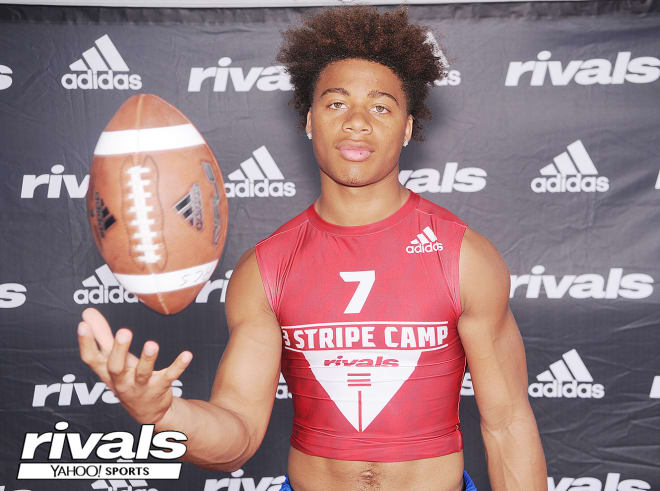 Rob Cassidy (Florida): "I really like South Carolina quarterback commit Ryan Hilinski. I lobbied to raise his ranking and also to invite him to the Rivasl100 Five-Star Challenge on the spot after the LA camp. I was overruled on the latter, but he eventually got his invite. When it comes to his ranking, I feel his slot now more accurately reflects his impressive skill set."
Mike Farrell (National): "Offensive lineman Saleem Worley was in line for a bump after a great spring, but I think I might have pushed him up to No. 103 a bit higher than some expected. I think he's one of the better guard prospects in the country and has great feet so it wouldn't surprise me to see him continue to climb the charts and have a great college career and be an NFL guy down the line."
Adam Friedman (Mid-Atlantic): "The most movement in the Mid-Atlantic came at defensive back. Duke commit Tony Davis and Shyheim Battle moved into the Rivals250 and Nick Cross moved into the Rivals100. Cross is an elite prospect that has a chance to move even higher in the rankings as the process continues. Battle is a well-known prospect that has been on the rise throughout the last six months. He's become move aggressive and athletic prospect. I took a chance on ranking Davis so highly. He is just as tall as Battle and his frame is more filled out. Davis is a more physical prospect that seems to fly to the ball better."
Adam Gorney (National/West Coast): "When I saw Brayden Liebrock this offseason I was impressed by his athleticism, his fluidity, his route running and his excellent hands and I knew having him as a high three-star was definitely the wrong ranking. So when we met to redo the 2019 class I was adamant that he had to be one of the top tight ends in the country and he made a huge move up to right outside the top 100. I still think that might be too low, the Texas commit could be the best tight end in this class, and if he puts up nice numbers in his senior season then Liebrock could be going even higher. He reminds me of former Penn State tight end Mike Gesicki so much."
Josh Helmholdt (Midwest): "I kicked off the Daxton Hill-to-five-star discussion that ultimately passed out of committee and was ratified. We did not have a lot of new information to evaluate - some spring practice film and he had put up ridiculous testing numbers this spring - but that was enough to confirm that even at No. 44 in the Rivals100 we did not have him ranked high enough. The kid has "can't-miss" written all over him, and I am confident in the move to five-stars we made on him."
Nick Krueger (Texas): "I was one of the voices firmly in the camp of making Derek Stingley the top player in the country after seeing him several times this spring. I just don't see where the downside is with him, both in his style of play and in his physical growth. It's pretty clear that he can have his way with whomever he's lined up against on defense - and on offense, if he wants to - and has reached a level of confidence where he just knows he's always got the upper hand. When you add in the fact that he is one of the younger players in his class, all the qualities that factor into his potential make him a pretty sound choice to be the top dog."
Chad Simmons (Southeast): "Running back John Emery is one I went to bat for this time around. After seeing him live last month, I was sold. Early in his high school career, he was more of a speed back, but now, there is no question, he is a complete back. He has great size, he has a blend of power and finesse and he is a back that can stay on the field all three downs and make plays. I love his running style, how he is driven to be the best and it is easy to see why Florida, Georgia, LSU, Mississippi State and so many others want him."
Woody Wommack (Southeast): "I went to bat for Derek Stingley to take over the No. 1 spot. He's as close to a can't-miss prospect as you will find and with the spring he had combined with his film and measurables it was an easy argument to make."
RANKINGS WEEK SCHEDULE