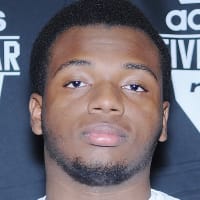 Class of 2019
Smyrna
Smyrna, DE
signed
7/23/2018
Penn State
Saleem Wormley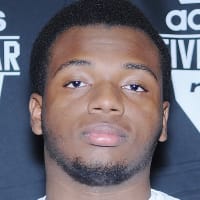 Saleem Wormley
Offensive Guard
•
6'3"

|

311 lbs
•

Class of 2019
Commitment Status
signed committed
7/23/2018
Penn State
100%
SCHOOL INTERESTS
Official Visit | Showing 5 of 18
MAR
JUN
SEP
DEC
MAR
JUN
SEP
DEC
SIGNING DAY
SO. '16–'17
JR. '17–'18
SR. '18–'19
signed committed
7/23/2018
Penn State
100%
All Analysts and Publishers forecast changes. Click on the graph to filter by week and user type.
Richard Schnyderite
07/16/2018 11:06 PM
Despite not taking an official visit to PSU, Wormley has always been high on the Nittany Lions. Last I spoke with him (post Rutgers OV), he told me he wants to visit PSU in late July before deciding.
Forecast Totals
Forecast statistics as of 07/23/2018.