Rivals Rankings Week: Class of 2019 Mid-Atlantic states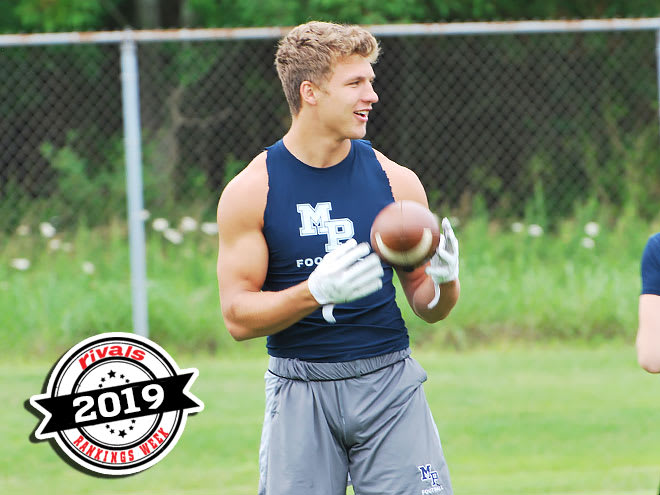 1. Alabama in the DMV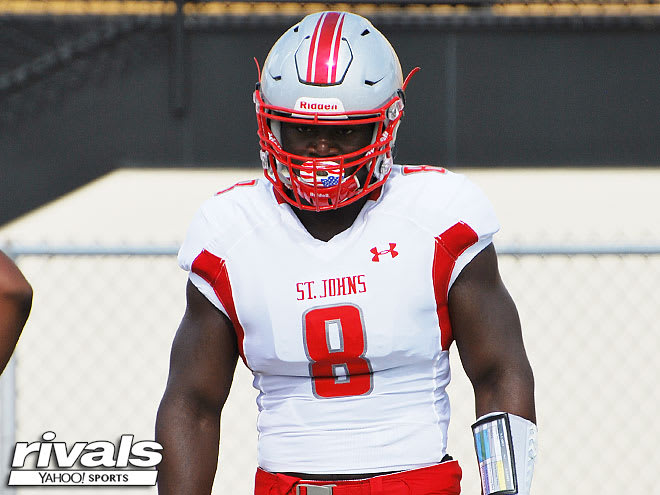 Alabama's list of commitments since 2010 from the Washington D.C.-Maryland-Virginia area known as the DMV is long. Arie and Cyrus Kouandjio, Cyrus Jones, Jonathan Allen, Richie Petitbon, Terrell Lewis, Trevon Diggs and Eyabi Anoma have all signed with the Crimson Tide and all of them have been or have a very good chance to become impact players for Nick Saban's squad.
In the 2019 class alone, Alabama holds four verbal commitments from this region and there is a small chance it could add more. In Maryland, Alabama holds commitments from Shane Lee, DeMarcco Hellams and Darrian Dalcourt, three of the top six players in the state with Lee holding down the top spot.
So far Alabama's only commitment in Washington D.C. is from running back Keilan Robinson, the No. 2 player in D.C.


2. Potential for movement in New Jersey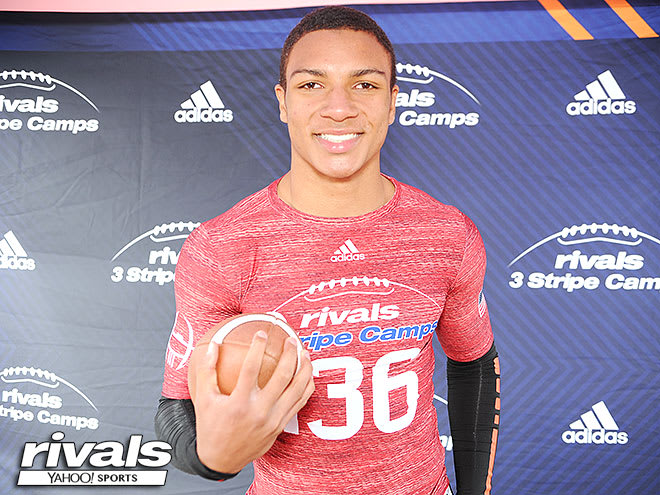 This 2019 recruiting class in New Jersey has developed into a deeper class than most originally thought it would. The top six players are in the Rivals250 and there are a total of 11 four-stars in the state so far but that number could change. Players such as outside linebacker Aeneas DiCosmo and Michigan defensive end commit David Ojabo are poised for big senior seasons. If they show the development, they could drastically change the top 10 in the state rankings.
The same thing goes for Rivals100 Alabama defensive tackle commit Antonio Alfano. If he shows improved consistency, he could jump to the top of the state rankings.

3. New No. 1 in Pennsylvania
There is far less talent in Pennsylvania in the 2019 class than there was in the 2018 class. With that being said there are still some rankings questions worth tracking. The new rankings update provided a new player atop the state rankings in Rivals250 Clemson linebacker commit Keith Maguire. He has really filled out his frame and much more ready for the college game than in his last evaluation.
Maguire overtook Rivals250 Wisconsin tight end commit Hayden Rucci for the No. 1 spot in the state rankings.

4. Most West Virginians in the Rivals250 ever
We already knew this was a very good year for prospects in the state of West Virginia. The top-ranked offensive tackle in the country, Darnell Wright, is from West Virginia and so is Rivals250 Ohio State offensive line commit Doug Nester. Those two already made this a historic year for West Virginia and, with the addition of tight end Brenton Strange to the Rivals250, this could be considered the best year for prospects in West Virginia ever. Strange's skill set as a flex tight end help offensive coordinators create a lot of mismatches. His abilities and all the potential for improvement helped him move into the Rivals250.

5. Getting defensive in Virginia
RIVALS RANKINGS WEEK