Rivals Rankings Week: Predictions on final 2019 team rankings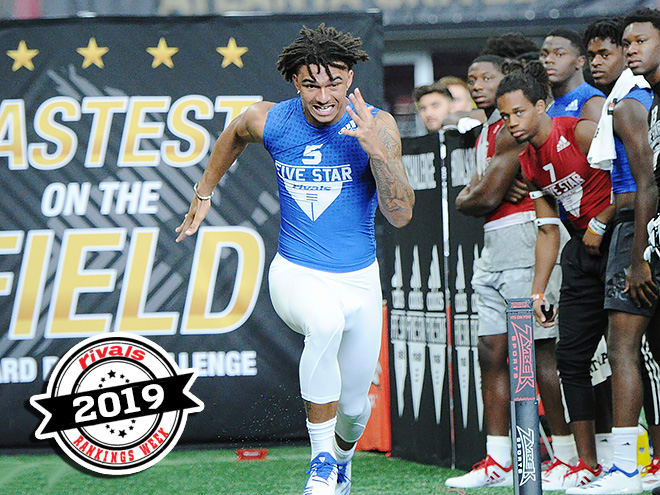 Rivals.com's rankings week rolls on with a look at the big picture. The Rivals250 has been released and the position rankings are updated, so today we have a look at what it all means to the team rankings. Below, Southeast analyst Rob Cassidy makes five macro-level predictions on how the race for the 2018 recruiting title may shape up going forward.
MORE ON TEAM RANKINGS: Ask Farrell
1. Alabama, Georgia and Oklahoma are top 5 locks
Given their current standing and their recent track records, Georgia and Alabama seem like locks to finish the cycle in the top five, if not the top two. Oklahoma is the bolder prediction here, as the Sooners currently rank sixth. The Sooners have a higher average star rating than four of the five teams in front of them, however, and it seems as though they will once against compete for a spot in the college football playoff. OU has always been a national brand, but its current level of success has expanded its recruiting reach. That much can't be argued.
2. Penn State will climb into the top eight
The Nittany Lions sit at No. 13 overall, but sixth when it comes to average star ranking. The uncertainty at both Ohio State and Maryland could play in Penn State's favor as it is beginning to look like one of the more stable schools in the region. James Franklin and company are involved with a number of uncommitted stars and will likely finish strong, assuming they have a decent showing on the filed this fall. Penn State continues to raise its stock in the Southeast, where they seem to get more traction with truly elite players each year.

3. Dan Mullen will get Florida into the top 20
The start of this cycle has been less than ideal for Florida, which has struggled to get involved with elite in-state talent and had to supplement its class from outside the Sunshine State borders. That said, there are plenty of highly regarded prospects that could land in Gainesville.

Four-star Florida-based players such as Kaiir Elam and Nay'Quan Wright are thought to be Gator leans, and there are a few others on the same list. Dan Mullen won't land a historic class this cycle, but their current ranking is a bit deceiving. A strong season in The Swamp could help Florida flip some players committed elsewhere.

4. Arkansas won't hold onto top 20 status
Arkansas got off to a decently hot start to the cycle and currently ranks ahead of programs such as USC, Wisconsin, Michigan, Florida and Ole Miss. Where the Razorbacks may run into trouble, however, is down the stretch, when the size of recruiting pools tend to matter. Holding off the USCs and Michigan's of the world will be a tall task for a program located in a state with relatively few highly ranked players.

That's not to say Arkansas is unable to recruiting against other major programs, but its lack of recent on-field success will hold it back this cycle. The stars would have to align for Chad Morris to notch a top-20 finish in his first full cycle as the team's head coach.

5. LSU will drop out of top 10
The Tigers boast the third-lowest average star ranking of any team currently in the top 10. So while they are involved with plenty of big-name prospects, including running back Noah Cain, it may be an uphill fight to keep pace with the other elites. Add in the fact that there are some question marks surrounding this year's team, and it's easy to see things not going as planned this fall. Should LSU have a rough season, their task on the recruiting trail will increase in difficulty. Ed Orgeron's haul will be fine, but a top-10 finish might not be in the cards this cycle.

#RivalsRankingsWeek Schedule