Ask Farrell: Which program's 2019 recruiting run is most surprising?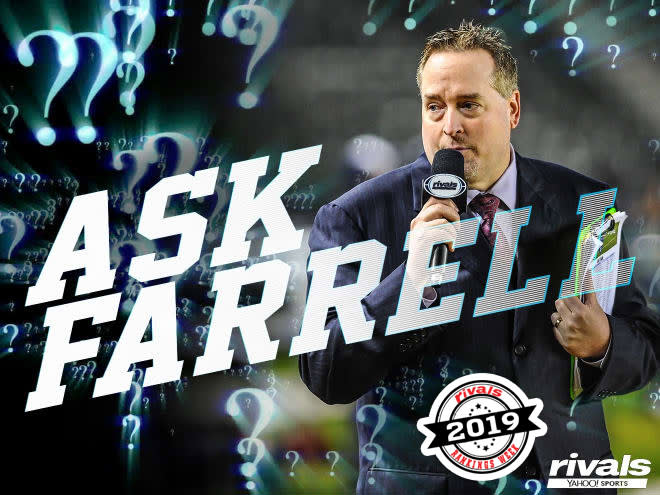 It's a big week at Rivals.com, with the updated rankings being debuted just before the start of the high school football season. With just four months until the first signing period, things are really starting to take shape in the Rivals.com Team Rankings as well, and the battle for the Recruiting National Championship is starting to really heat up.
During the history of Rivals.com (2002-present), only six different programs (Texas, LSU, USC, Florida, Alabama and Georgia) have taken the top overall spot in the recruiting rankings. But a look at this year's updated team rankings shows just two of those teams (Alabama and Georgia) in the top five heading into the fall.
Obviously, people expect the Tide to be in the mix for the title every year, and with the run Georgia has been on it's not a surprise to see the Dawgs back in the top five either. But what about Oregon, Texas A&M and Clemson? Can one of the these programs take the top spot?
In our weekly feature on Rivals.com, we ask Rivals.com National Recruiting Director Mike Farrell to weigh in on the topic and give his opinion on which program's run in the class of 2019 is the most surprising and give his thoughts on if they can keep up the pace all the way until Signing Day.
MORE ON TEAM RANKINGS: Predictions for 2019 team title
FARRELL'S TAKE
"Oregon has me really intrigued and I think Auburn is very interesting as well so I'll give two answers. Both programs have a stellar average star ranking and are off to amazing starts to the 2019 class but can they maintain it?
"For Oregon it will be about closing strong but also holding onto many of the top recruits they've already landed. The Ducks have done a great job recruiting nationally under Mario Cristobal and are recruiting even better than the Chip Kelly days which is scary.
"As for Auburn, the Tigers just had three prospects earn their fifth star, they are tied nationally for the most five-stars in the country and they only have 14 commitments as of this writing. With Alabama in the same state and how competitive the SEC area is for recruiting, they are having a great year. Both Oregon and Auburn have had big recruiting years in the past but this has been next level for both so far."
RIVALS.COM RECRUITING NATIONAL CHAMPION BY YEAR
RIVALS RANKINGS WEEK