Rivals Rankings Week: Should Haselwood or Wease be No. 1 WR?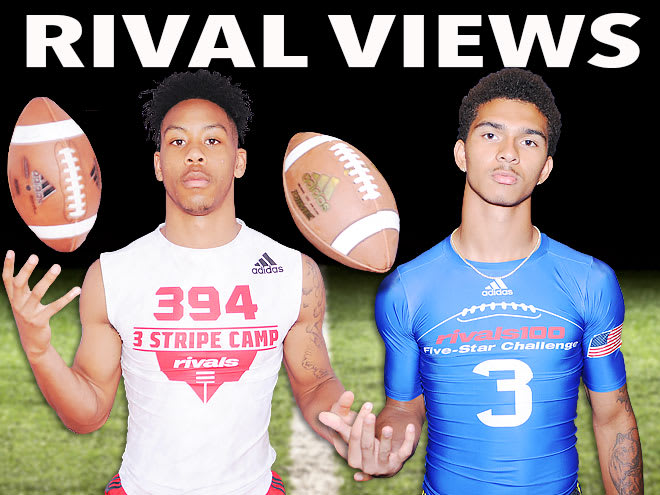 GORNEY'S VIEW: Jadon Haselwood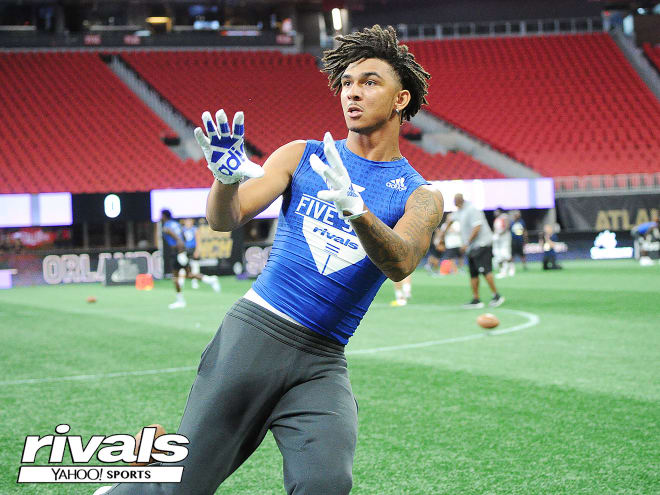 I want to start off by saying Theo Wease is a fantastic receiver, a five-star prospect who was great at the Rivals100 Five-Star Challenge presented by adidas. He was impressive in many ways and caught my eye by beating No. 1 overall recruit Derek Stingley, Jr., during two one-on-one reps.
But I just think Jadon Haselwood is a little more special.
The Georgia commit has better size, he's more physical and I've seen him dominate at numerous events this offseason in a really unique way. Defensive backs know the ball is coming his way and they just cannot slow him down.
At the adidas National Championships, Haselwood put on a show for the ages where he just kept catching passes with cornerbacks hanging on him, using his physical ability to outmuscle them and fight them off. He had an outstanding performance there. Then at the Five-Star Challenge, Haselwood had some great moments as well, backing up his five-star ranking.
Wease is very talented and the Oklahoma commit deserves his five-star ranking. But I'd give Haselwood a slight edge as to who is the No. 1 receiver in this class.

KRUEGER'S VIEW: Theo Wease
The conversation about who is the better receiver - and possibly the best player in the country - between Theo Wease and Jadon Haselwood is an interesting one. Both made their latest case for themselves in front of analysts at the Rivals100 Five-Star Challenge presented by adidas and it's tough to say that either came out the clear best player between the two.
This fall, it might be tough to come up with a clear-cut answer as Wease plays for a high school team that doesn't typically chuck the ball all over the field. Perhaps the point could be made that Haselwood has filled out a little more physically and might look the bigger of the two players, but Wease is not small receiver by any means.
Haselwood may make a few more memorable plays at an event, but Wease is solid and dependable - and very capable as a dangerous red zone threat.
Haselwood's boisterous attitude may influence the perception of how 'good' he is, and while Wease is a supremely confident player, he isn't vocal in the same way his counterpart comes across. I'll stick with Wease as the better option because of his consistency and his all-business disposition. In the long run, he'll prove the better option.

#RivalsRankingsWeek Schedule
Monday: Who could land in new top 10? | Top 10 players revealed | Who is top wide receiver? | Could McCoy make push for No. 1?
Tuesday: Which QBs could be five-stars? | New Rivals100 released | Farrell's Mind of Mike | Rival Views | Godfather & Gorney podcast
Wednesday: New Rivals250 released | Rival Views | For which prospect did each analyst go to bat? | Five schools that should be most pleased with new rankings | Players who could finish in Rivals100
Thursday: Rivals250 by the numbers | QB rankings | RB rankings | WR/TE rankings | OL rankings | Rivals Rankings podcast | Commitment Issues podcast
Friday: DL rankings | LB rankings | DB rankings | ATH rankings
Saturday: Team rankings breakdown
Sunday: Mid-Atlantic states rankings | Southeast states | Midwest states | Texas | Florida | West