Ranking the top NFL rookies: Nos.13-15
*****
15. Sony Michel, Patriots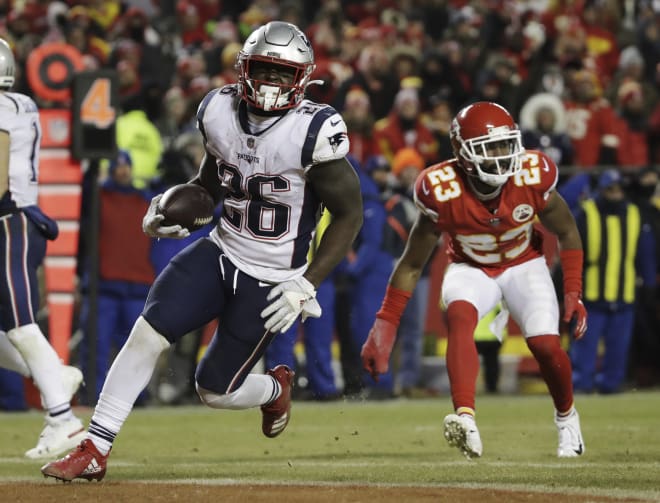 The skinny: Michel committed to Georgia over Miami and Notre Dame in the spring. Florida and Florida State were also considered contenders at the time of his decision. Sharing carries with Nick Chubb throughout his time in Athens, Michel was still able to showcase his abilities. Drafted late in the first round by the Patriots, despite splitting carries and missing a couple of games with an injury, Michel managed to total 931 yards and six touchdowns on the ground.
Farrell's take: Michel, in the same recruiting class as teammate Chubb who also had an excellent rookie year, was the more well-rounded back of the two and that was the case out of high school. He could run inside, bounce it outside and he was a more natural pass-catcher and better blocker. A star since he was in the eighth grade, Michel has a chance to be an amazing NFL player and is already off to an excellent start. Michel was projected to land in the second round but the Patriots landed a first-round steal.
14. Donte Jackson, Panthers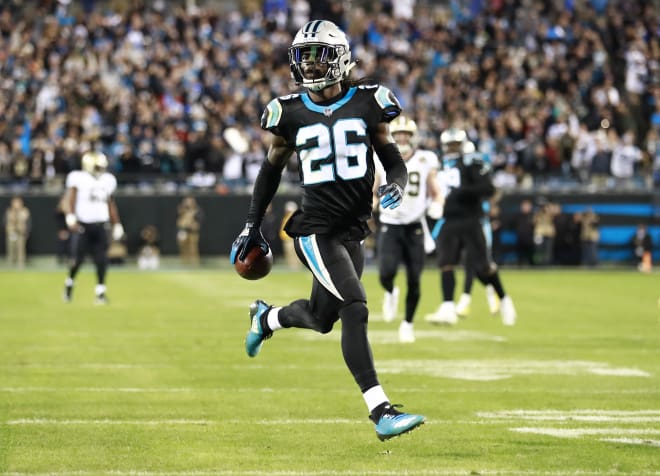 The skinny: Jackson trimmed down his extensive offer list to LSU and Georgia before committing to the home-state Tigers in late January. He took official visits to both schools, plus also USC during his senior season. While Jackson experienced a few inconsistencies, he still managed to showcase all of his potential while finishing with 74 tackles, four tackles for a loss, nine pass break-ups and a rookie-leading four interceptions.
Farrell's take: Jackson was a highly-ranked cornerback who really raised his stock at the Army All-American Bowl to close out his high school career. He had adequate size and a frame to fill out but it was his speed and ball skills that made him stand out. He was also a potential star in the return game and he's off to a great start to his NFL career with the Panthers.
*****
13. Lamar Jackson, Ravens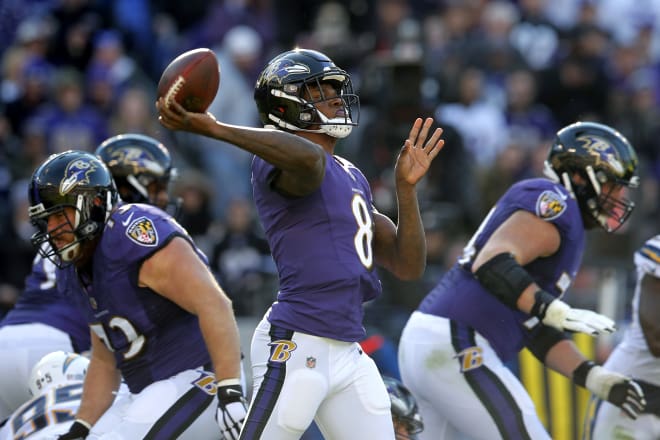 The skinny: Jackson committed to Louisville during the summer after his junior year but still took official visits to Nebraska, Florida and Mississippi State. The biggest push came from Florida, but Jackson decided to stick with his original commitment and signed with the Cardinals. Jackson had two amazing seasons at Louisville, which included winning the Heisman Trophy in 2016. However, there were still some doubters regarding his future in the NFL. He managed to silence some critics after he took over the offense and led the Ravens into the playoffs with 1,201 yards and six touchdowns passing, plus 695 yards and five touchdowns on the ground.
Farrell's take: Jackson was known for his arm – he has a cannon with that whip delivery – but in high school he did a ton with his legs. But there was no way to see how explosive he'd be at the next level. His speed has translated much better to college than I expected, as I've been surprised with his ability to run away from people so easily. Now he's doing the same thing in the NFL as a rookie. Jackson is still a bit raw as a passer, but he is so dominant as a runner that he gets a lot of space when inside or outside the pocket as the entire pass rush is geared toward run containment. He was simply the most dynamic player we've seen in college football in quite some time despite his occasional struggles and he continued to improve in the NFL as a rookie.