Farrell Freshman 15: Nos. 1-3
The skinny: Sterns initially committed to LSU during his junior season, but then flipped to Texas during the spring. The flip came only a few days after Sterns had taken a visit to Austin to take a closer look at the Longhorns' program. Texas added a great deal of firepower to its secondary in the class of 2018, but it was Sterns who quickly established himself as a future star. Finishing the season with 62 tackles, three tackles for a loss, four interceptions, one sack and four pass break-ups, the sky is the limit for the former five-star.
Farrell's take: Sterns was a five-star prospect and a can't-miss kid. He had adequate size but was very physical and great at closing on the football. He's also that kind of player who is always around the football. So far in his college career, he has shown that ability and he has played beyond his years. He's going to be a star at Texas.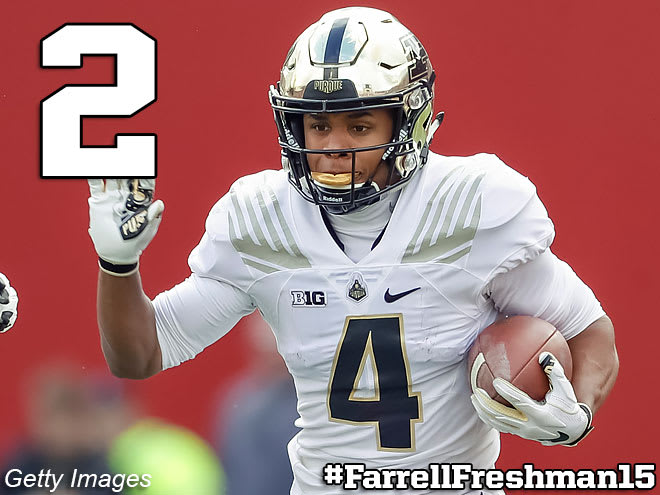 The skinny: Moore was initially committed to Texas, but when he re-opened his process during his senior season, Purdue jumped at the opportunity. The Boilermakers, who were already talking to Moore before his de-commitment, were able to seal the deal after he took an official visit to West Lafayette in December. Moore, who was named first-team AP All-American, produced a memorable season as a true freshman, finishing with 114 receptions for 1,258 yards and 12 touchdowns through the air, plus 21 carries for 213 yards and two touchdowns on the ground.
Farrell's take: Moore was a high three-star out of high school with great speed and sneaky strength. Despite a great high school career, there was no way to see how much he would impact college football so early. He's been amazing and making our ranking look very low.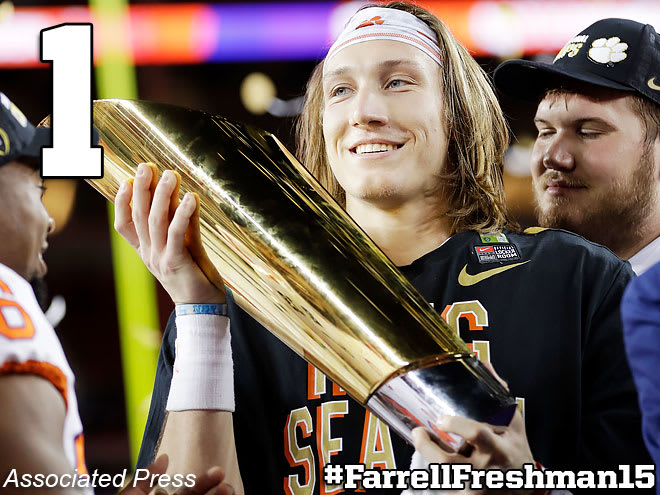 The skinny: Lawrence committed to Clemson in December after his junior season and never wavered on his word. The battle between Lawrence and returning starter Kelly Bryant raged through the off-season, but Bryant was named the starter for the opener. However, after Lawrence impressed in limited action, Clemson decided to give him the opportunity as the starter, which eventually led to Bryant's transfer. Lawrence did not disappoint, and steadily improved as the season progressed. While leading the Tigers to the national championship, he finished with 3,280 yards, 30 touchdowns and only four interceptions.
Farrell's take: Lawrence is the best high school quarterback I've ever scouted so his great start is not a surprise. Did I think he'd win the national title as a true freshman? I can't say that I saw that coming, but not much Lawrence does surprises me. He's a rare talent at his position.