Farrell 50: Nos. 41-45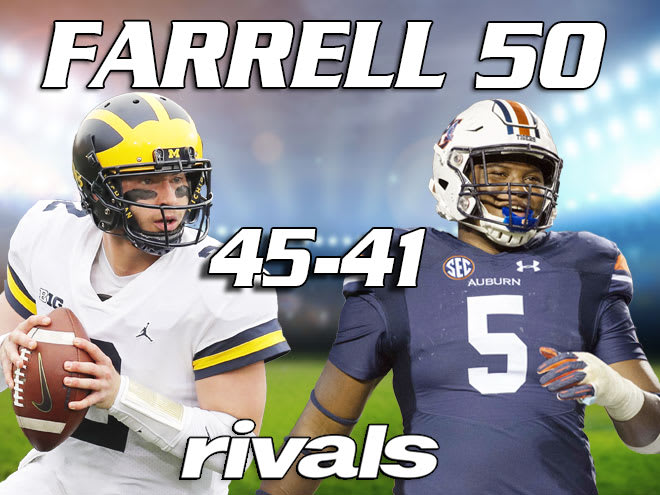 Mark Pszonak contributed to this report.
It's that time of year again, time for the updated Farrell 50, the top 50 players in college football. Today we look at Nos. 41-45, led by a dominating SEC defensive tackle.
FARRELL 50: Nos. 46-50

The skinny: Initially an early commit to Arizona, Patterson re-opened his recruitment and eventually committed to Ole Miss over LSU. After the NCAA hit Ole Miss with sanctions, Patterson transferred to Michigan, where he gained eligibility to play this season. During his first season in Ann Arbor, Patterson provided a reliable spark that the Wolverines desperately needed. Throwing for 2,600 yards and 22 touchdowns, even more will be expected from him in 2019.
Farrell's take: As a high school prospect, we loved Patterson for his arm strength, accuracy, moxie and ability to make big plays when it mattered. Being our No. 1 quarterback coming out of high school, expectations were high after a really good final season at IMG. He had shown flashes of his ability at Ole Miss, but bigger things were expected at Michigan and he's lived up to those expectations so far. He's not the tallest quarterback, but he finds passing windows, can extend the play and throw on the run very well.

The skinny: Coney took official visits to Notre Dame and Florida during his senior season before committing to the Irish in October. He then took an official visit to Miami in December, but stuck with the Irish on Signing Day. Leading a revitalized Irish defense, Coney continued his impressive career in South Bend this fall with 123 tackles, 9.5 tackles for a loss, four sacks, one forced fumble and one interception.
Farrell's take: Coney was a big and powerful inside linebacker coming out of high school who arrived at the football with a thump but wasn't very long or tall. Now he is rising on NFL Draft boards because he can cover so much ground and is a sure and aggressive tackler as well as being one of the leaders of the Notre Dame defense. We had him highly rated, but he played even better than that.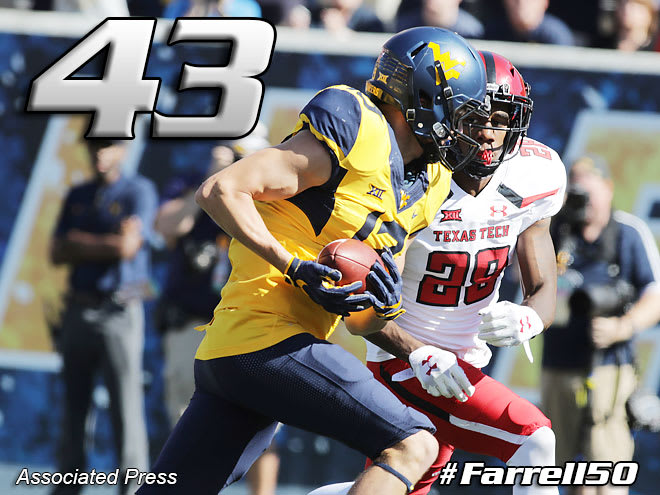 The skinny: Sills has had a very unique high school and college career. Initially he committed to USC at the age of 13 as a quarterback prodigy, but eventually re-opened his recruitment and signed with West Virginia. He, however, was moved to wide receiver, which led to his transfer to a junior college. After one season at El Camino C.C. he found his way back to Morgantown, where he accepted his role at receiver. Sills formed one of the most lethal receiver/quarterback duos in the country over the last two seasons with Will Grier. Totaling 65 receptions for 986 yards and 15 touchdowns, Sills finished with an amazing 33 touchdown receptions over his last two seasons and was first-team All-Big 12 both seasons.

Farrell's take: Sills is an amazing story, a quarterback offered in middle school who has turned into one of the best wide receivers in the nation. He's impossible to stop in the red zone and has great hands. We were never able to see his receiving skills or athleticism out of high school, which is why he's become such a surprise.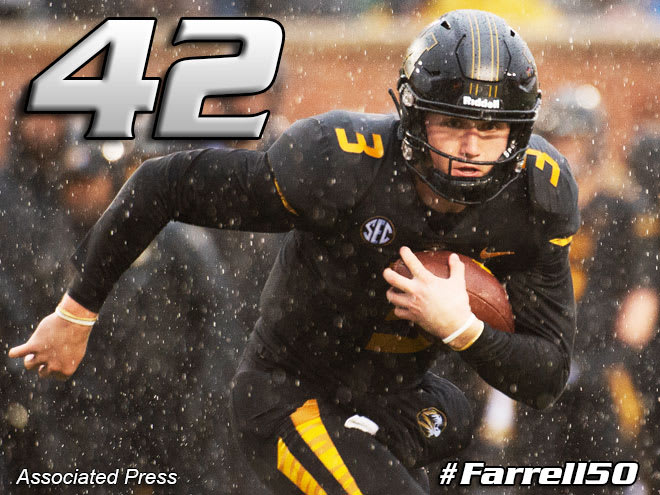 The skinny: Lock committed to Missouri in April of his junior year over Ohio State, Tennessee, Michigan State and others. With his father and grandfather having both played for the Tigers, there wasn't a great deal of drama in his process, despite Michigan making a late push. While some criticized Lock for some inconsistencies this fall, he did lead the Tigers to another successful season while finishing with 3,498 yards, 28 touchdowns and only eight interceptions while being named second-team All-SEC behind Tua Tagovailoa.

Farrell's take: I liked Lock a lot as a high school prospect even though he was tall, skinny and needed to fill out quite a bit. He was a bit of a project because of his frame, but he had a compact release and could get some zip on his passes. Lock struggled a bit throwing downfield and that still needs improvement, although he's come a long way. He broke out last season and he's improved his accuracy greatly. Now that he's a 225-pounder, his arm strength has improved quite a bit from high school and if he continues to improve, someone could take him in the first round. He hasn't killed it this year, but he hasn't hurt his stock.

The skinny: Brown took official visits to Auburn, Tennessee, Mississippi State, Georgia and Alabama before committing to the Tigers on National Signing Day. While the Auburn offense struggled at times this season, Brown developed himself into one of the top defensive tackles in the country. Totaling 48 tackles, 10.5 tackles for a loss, 4.5 sacks, one fumble recovery and one forced fumble, Brown has shown that he is equally impressive against both the run and pass. He was a second-team All-SEC selection.

Farrell's take: Brown moved inside full-time and developed into a dominant defensive tackle last season and had a great year and he's taken it to the next level this year. He has the power, the quickness and ability to crush the pocket to get the job done. In high school evaluations, he was always a bit up and down. He was inconsistent, but his ceiling was too high to keep him from that fifth star and so far we are looking smart.