Farrell 50: Nos. 21-25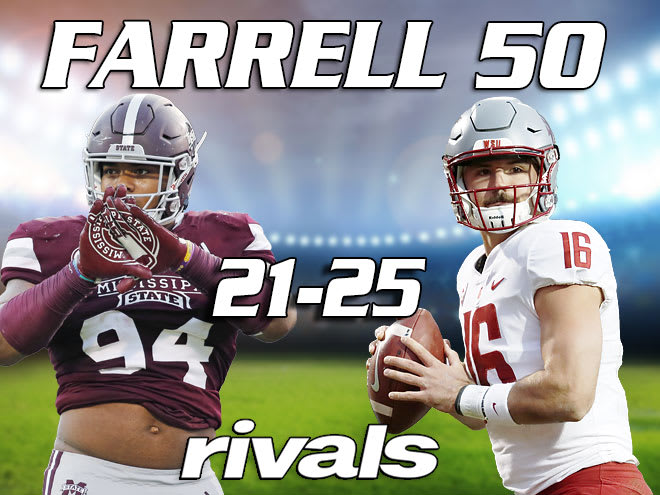 Mark Pszonak contributed to this report.
The postseason Farrell 50, a list of the top 50 college football players in the country and how we saw them out of high school, is complete. Today, we continue with Nos. 21-25, highlighted by an elite SEC defensive tackle.
FARRELL 50: Nos. 26-30 | 31-35 | 36-40 | 41-45 | 46-50
*****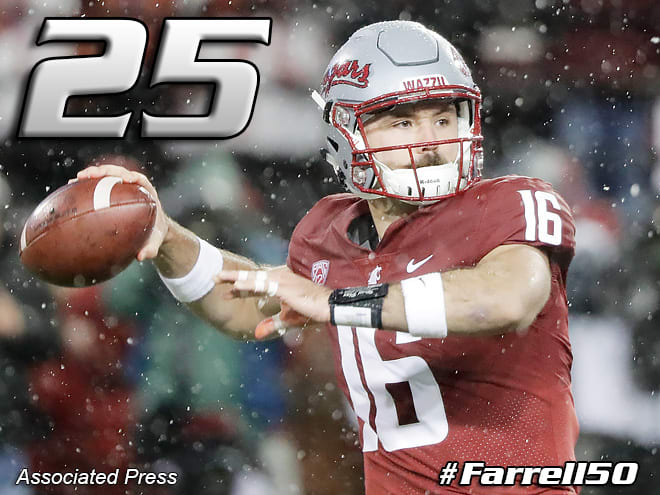 The skinny: Minshew's journey to Pullman took a long and curvy road. He signed with Troy out of high school, but never played for the Trojans, He instead attended junior college for a season before signing with East Carolina in 2016. With the Pirates, he had his fair share of success during his two seasons before leaving the program in early 2018 due to personal reasons. He initially committed to play his final season at Alabama before coach Mike Leach was able to convince him to sign with the Cougars two months later. His only season in Pullman was a huge success, with 4,477 yards, 36 touchdowns and an 11-2 team record for the Cougars. Minshew was the Pac-12 Offensive Player of the Year
Farrell's take: Minshew was a low three-star out of high school who signed with Troy, but he turned into a Heisman candidate under the tutelage of Leach. Minshew was filled out and had a strong arm coming out of high school. He only had three offers coming out and none of them were Power Five schools.
*****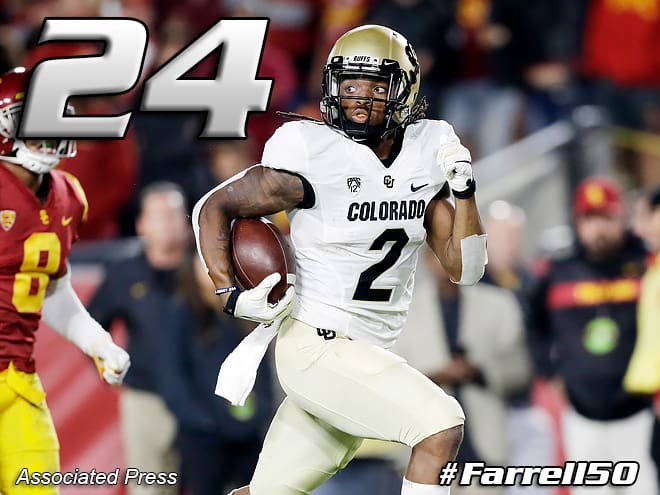 The skinny: Shenault already had over a dozen offers during the spring after his junior season when he took a number of unofficial visits, including to Colorado, Alabama, Oklahoma State, LSU and Baylor. However, it was the trip to Boulder in early April that quickly changed everything, as he committed to the Buffaloes by the end of that month.

Despite seeing his season trimmed down to nine games due to injury, Shenault still put up amazing numbers for a redshirt freshman, with 86 receptions, 1,011 yards and six touchdowns through the air, plus 17 carries, 115 yards and five touchdowns on the ground. Shenault was named first team All-Pac-12.
Farrell's take: Shenault was a mid-range three-star with good size, but we questioned his top-end speed and football quickness. Clearly that was incorrect, as he's emerged as one of the best playmakers in the country. He has the size we liked, but has added shiftiness and explosion and is a threat to score from anywhere on the field.

*****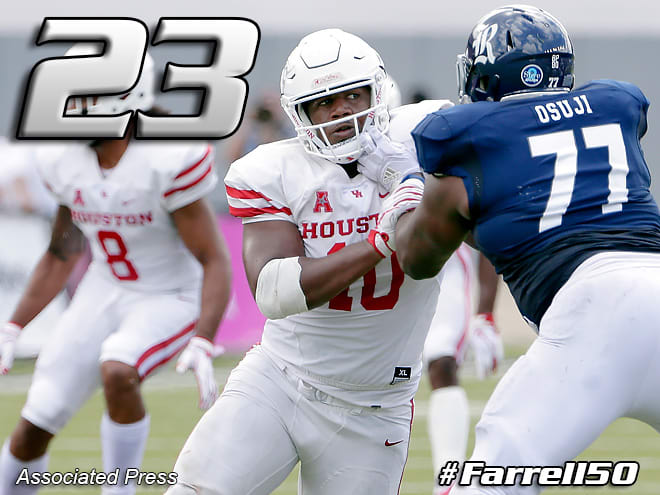 The skinny: Oliver surprised many by committing early to Houston. While he did take a closer look at Oklahoma, Texas A&M and Ole Miss during his senior season, he stuck with his word and signed with the Cougars. Oliver's final season in Houston may have only lasted eight games due to injury, but he still dominated during his time on the field with 54 tackles, 14.5 tackles for a loss, three sacks and one forced fumble. Oliver was named a third team AP All-American.
Farrell's take: Oliver was a blocky but athletic defensive tackle when I first saw him. He grew into a stout, solid and super-quick gap shooter by the end of the rankings cycle. Oliver had such great instincts and followed the football so naturally that he was effective blowing up plays in the run game and getting after the passer. And his snap anticipation was off the charts, as well. Oliver was given his fifth star in our final 2016 rankings cycle and that was one of our better decisions, as he's become a dominant college player and has an amazing future.
*****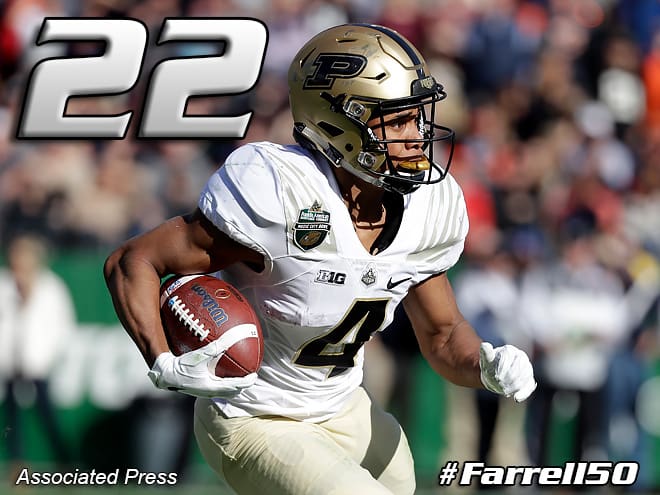 The skinny: Moore was initially committed to Texas, but when he re-opened his process during his senior season, Purdue jumped at the opportunity. The Boilermakers, who were already talking to Moore before his de-commitment, were able to seal the deal after he took an official visit to West Lafayette in December.

Moore produced a memorable season as a true freshman, finishing with 114 receptions for 1,258 yards and 12 touchdowns through the air, plus 21 carries for 213 yards and two touchdowns on the ground. Moore was named first team AP All-American, first team All-Big Ten and was the Paul Hornung Award winner (most versatile player).
Farrell's take: Moore was a high three-star out of high school with great speed and sneaky strength. Despite a great high school career, there was no way to see how much he would impact college football so early. He's been amazing, and is the best true freshman in the country.

*****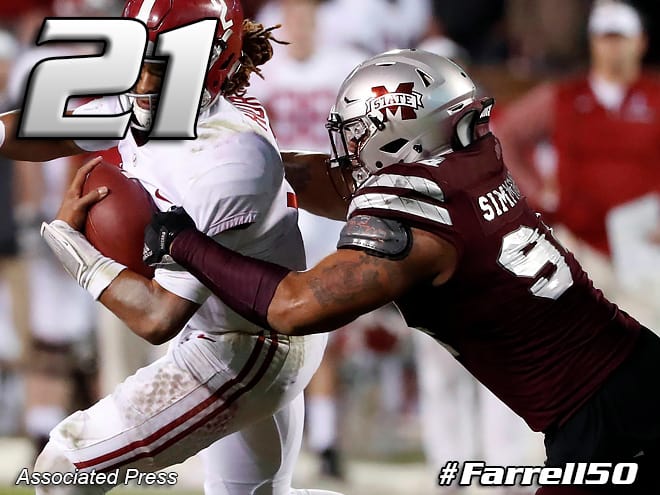 The skinny: Mississippi State and Ole Miss battled for Simmons throughout his process, with the Bulldogs winning out at the end, even though many thought the Rebels were his leader heading into National Signing Day. Leading one of the top defenses in the country this fall, Simmons did not disappoint with 63 tackles, 18 tackles for loss, two sacks and one forced fumble for the Bulldogs. Simmons was named third team AP All-American.
Farrell's take: Simmons was an exceptional talent coming out of high school, a kid with size, explosion, a nasty edge and someone who could rush the passer and play the run. He was a five-star prospect and No. 1 at his position for a reason, and he's continuing to put it all together. He was expected to have a huge season, and he's getting a lot of attention. He frees up his teammates so well.