2020 Position Rankings Update: Linebacker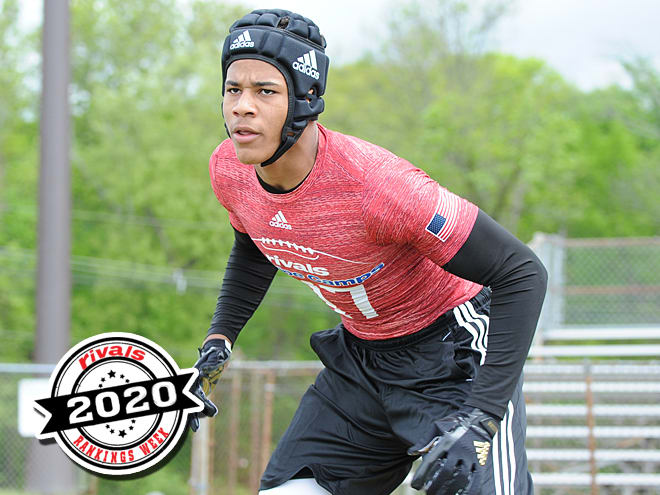 TEAM WITH TOP COMMIT: UTSA
This one will come as a surprise to many recruiting fans as UTSA managed to beat out power programs like LSU, Tennessee and Texas A&M to land a commitment from the nation's No. 108 overall player, linebacker Kelin Burrle. The Louisiana native clearly has a bond with the Road Runners' coaches, led by Frank Wilson, a former LSU assistant who has very deep roots in the state. Burrle has just six offers to date, but that number will likely increase as his recruitment moves along and UTSA will have its share of competition as the 2020 cycle moves along.
TEAM TO WATCH: ALABAMA
When aren't the Tide a team to watch when it comes to the nation's top linebackers? The class of 2020 is no exception, especially considering Alabama already holds a commitment from the nation's No. 14 ranked outside linebacker, four-star Jackson Bratton. If all goes according to plan for Alabama fans that won't be the only highly-ranked prospect that ends up committed to the Tide at the linebacker position. The top players at both inside and outside linebacker in Anthoine Sampah and Justin Flowe are both interested in the Tide, and it should also help Nick Saban's program that Quindarrius Robinson, the No. 19 ranked outside linebacker in the country, also hails from the Yellowhammer State.


PROSPECT TO WATCH: JUSTIN FLOWE
Flowe spent the spring dominating the camp circuit and that came on the heels of a sophomore season that helped him emerge as a national-level recruit. Every major program in the country has an interest in Flowe and his recruitment will likely span coast-to-coast, even though he's in the heart of Pac-12 country. Flowe was in the discussion for the No. 1 overall player in the country and narrowly missed out, setting in at No. 2 overall. It's been quite a while since a true linebacker has been that high in the rankings and it shows just how much potential Flowe has. He will have a chance to make his case for No. 1 again at the Rivals100 Five-Star Challenge presented by adidas later this month.
RIVALS RANKINGS WEEK