Making The Case: Three 2020 stars that could land in the top 10
The highest ranked four-star prospect in this first ranking of the 2020 class is Cincinnati offensive tackle Paris Johnson Jr., who plays for powerhouse St. Xavier High School. From a tools standpoint, Johnson checks all the boxes. He's listed at 6-foot-7, he plays light and athletic on his feet and he is a natural knee-bender. He is the prototypical left tackle.
When we first rated the 2020 class and released the non-ranked Rivals100 back in March Johnson was a 6.0 four-star. We have not seen him since, and so there was really nothing to move him up on. However, there is not much more we need to see from him in the fall for that fifth star to show up next to his name. He played around 260 pounds as a junior and was a little light at the point of attack, but recent photos show natural weight progression and he looks a good 20 pounds heavier than where he ended last season. Assuming he stays light and athletic on his feet, which should not be an issue with natural body development, that added weight should help his strength.
Off the field, Johnson has been very active visiting college campuses in the month of June with stops at Alabama, Auburn, Clemson, Florida State and Georgia. The home-state Buckeyes will always be respected as a tough opponent for schools trying to recruit a top state of Ohio prospect and that will be the case with Johnson as well, but this has already evolved into a national recruitment and Ohio State will have a fight on their hands to keep Johnson at home. - Midwest analyst Josh Helmholdt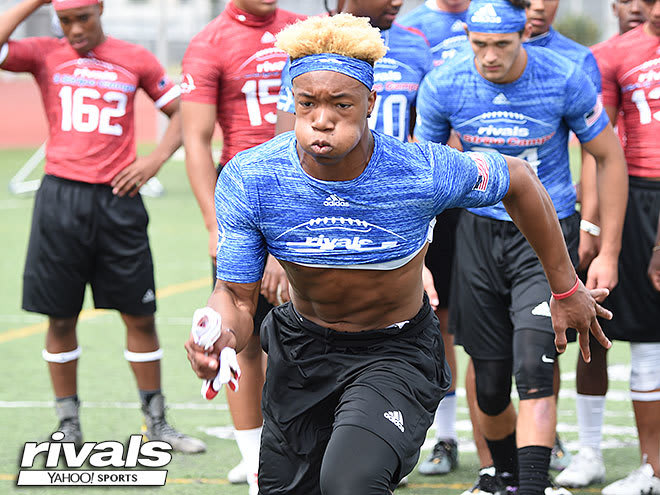 Kendall Milton has all the talent in the world and I think if he showed out at the Rivals 3 Stripe Camp presented by adidas in Northern California this spring and gave everyone an opportunity to see his skills that we could be talking about a five-star running back here.
The Clovis (Calif.) Buchanan star rushed for 1,514 yards and 25 touchdowns in his sophomore season and those are impressive stats but what's more interesting is he Milton put up those numbers. He was not running through gaping holes. Instead, Milton danced around defenders, used incredible vision and patience and then had tremendous feet and athleticism to make people miss time and again.
Every defender knew Milton was getting the ball and no one could stop him. He has 38 offers, can basically go wherever he wants in the country and there's no question that as his junior and senior seasons approach, Milton is going to be considered for that five-star recognition because he's so incredibly talented. - West analyst Adam Gorney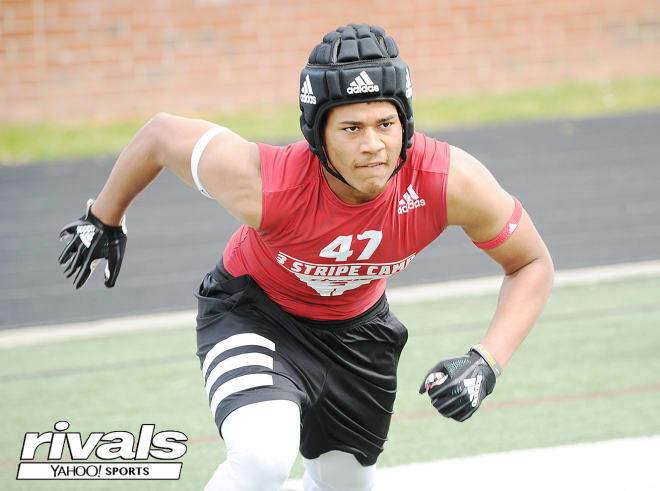 Sampah is one of the best inside linebacker prospects that I've seen this year. He has a huge frame that will fill out as he gets older, but even with that lean frame he hits like an 18-wheeler. Every time he makes contact with a blocker or ball-carrier they go backwards, but what really makes Sampah so special is how fast he is for a legitimate 6-foot-3 inside linebacker. On film he chases down plays to the sideline with ease and has no problem covering cutback lanes. At the Charlotte Rivals 3 Stripe Camp, it was really impressive to see Sampah stick with smaller, quicker running backs in one-on-one drills and dominate the tight ends.
Will Sampah make his way into the top 10? That's hard to say in a class like this one in 2020. In any other year it would be almost a given that Sampah would be a top 10 prospect but this group is so talented that Sampah will need to turn in some outstanding performances and dominate every game he plays to make that jump. Inside linebacker isn't the most valued position so that could work against him down the road. - Mid-Atlantic analyst Adam Friedman