Rival Views: Who should be No. 1 in the 2020 Rivals100?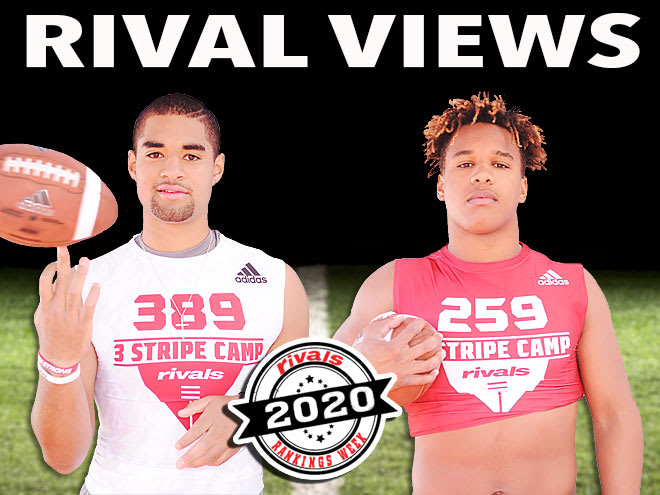 The first numerical version of the Rivals100 for the class of 2020 will be released Tuesday, kicking off the process of rankings that will see its share of twists and turns over the next year and a half. The first ranking is also one of the most difficult to compile because of how early many prospects are in their development.

Those tough factors lead to plenty of debates among the Rivals.com team of analysts. One of the hottest debates during the analyst meetings was the race for No. 1, in the end, the debate came down to a pair of California prospects, quarterback D.J. Uiagalelei and linebacker Justin Flowe.
In this edition of Rival Views, National Recruiting Analyst Adam Gorney and Southeast Recruiting Analyst Woody Wommack debate which prospect belongs in the No. 1 spot.
MORE: Three players on fringe of Top 10 for 2020 | Toughest 2020 player to rank

GORNEY'S VIEW: D.J. UIAGALELEI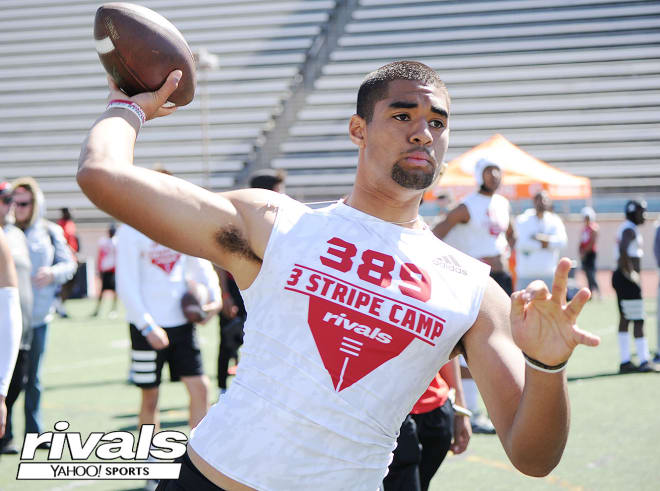 There is absolutely no way I will ever trash Justin Flowe because he's probably the best player I saw all of last season and he's maybe one of the best overall high school football players regardless of class nationally.
Flowe is an absolute beast at linebacker who makes plays all the time. I remember seeing him last season in a rivalry game and this is not hyperbole - he made every single tackle for long stretches of the game. He is so strong and powerful and loves to play with a physical presence - even in camp settings he has to dial it back which seems against his nature. I love everything about Flowe's game.
But if we're talking about rankings as projection to college performance and NFL Draft ranking, then quarterback D.J. Uiagalelei deserves the No. 1 spot in the initial 2020 class rankings. Quarterbacks are routinely drafted higher than linebackers and Uiagalelei is phenomenal. He stepped in as a sophomore at one of the nation's best programs and thrived.
Uiagalelei is huge (he already looks like a college quarterback), he's got a huge arm (he might also be a top MLB pick since he's a pitcher) and he was terrific in his sophomore season.
This is a close race because Uiagalelei and Flowe are both tremendous players and the West region is loaded in the 2020 class, but I'll give the star quarterback the slight edge here.
WOMMACK'S VIEW: JUSTIN FLOWE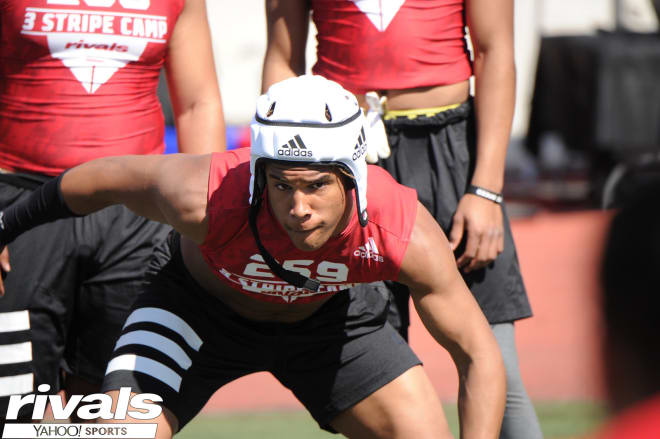 Obviously Gorney is more qualified to weigh in on the California prospects in his backyard, but every so often there is a prospect that stands out to me as truly special and after watching Flowe at the Rivals 3 Stripe Camp presented by adidas in Los Angeles earlier this year, I have to admit I was blown away.
The odds are already stacked against linebackers in a camp setting and for someone like Flowe to be dominant from start to finish against a loaded group of skill position players shows just how special he can be at the next level. For me, he checks every box in terms of his on-field game and he's going to be one of the most sought-after linebackers to come out of the state of California in the last few years.
It's always tough to edge out a quarterback and it's been quite a while since we had a true linebacker as the No. 1 overall prospect in the country, but Flowe could be that guy and I fully expect him to be in the conversation going forward.
RIVALS RANKINGS WEEK SCHEDULE