2020 Position Rankings release: Defensive line
  TEAM WITH TOP COMMITS: MIAMI 
It's obviously very early, but no team's recruiting class holds a candle to what Miami has already accomplished with its defensive line recruiting efforts. With one player in the Rivals100 and two more in the Rivals250, Miami has two more ranked commitments than the next closest schools (Auburn, Clemson and Georgia). Samuel Anaele, No. 92 in the Rivals100 and the eighth-ranked weakside defensive end, committed to Miami in mid-January. Tre'von Riggins, No. 115 in the Rivals250 and the fifth-ranked strongside defensive end, committed to the Canes a few days before Anaele. At No. 209 in the Rivals250, Willie Moise, who committed to Miami in early March, is No. 13 in the strongside defensive end rankings. Elijah Roberts, a strongside defensive end, is one of Miami's most recent additions. He earned an offer from Miami during a visit to the Coral Gables campus and committed two months later after one of Miami's camps.
TEAMS TO WATCH: GEORGIA, ALABAMA, SOUTH CAROLINA AND OKLAHOMA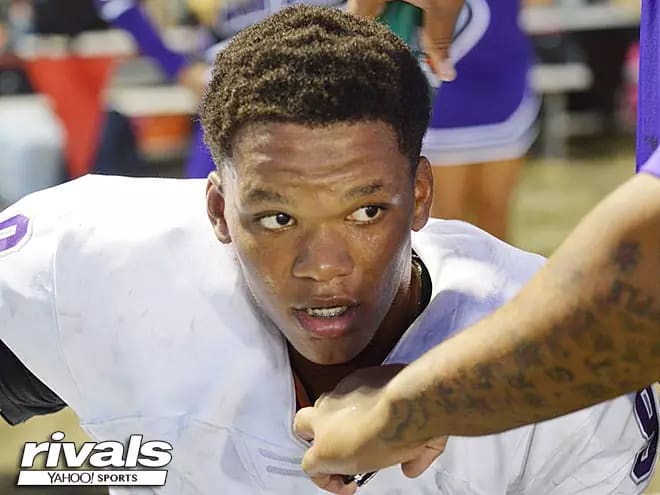 So many teams are still trying to work out their 2019 defensive recruiting classes that there isn't too much that has really started to come together in the 2020 class. Georgia is in good position with a lot of major recruits. Bryan Bresee, the No. 3 player in the country, was at Georgia's spring game and Sav'ell Smalls, the No. 4 player in the country, just visited Athens this past week. In-state defensive end Myles Murphy has the Dawgs at or very near the top of his list. Maryland defensive ends Chris Braswell and Demon Clowney visited Georgia a few months ago and still rave about their time in Athens.
Smalls will visit Alabama this week and Bresee, Murphy, Braswell, and Clowney have already been to Tuscaloosa. Also keep an eye on in-state defensive tackle Jayson Jones and five-star McKinnley Jackson. Both players are very high on the Crimson Tide.
South Carolina is in good position for a nice defensive line haul in next year's recruiting class. The aforementioned Clowney is Jadeveon Clowney's cousin, so the Gamecocks will certainly be heavily involved in his recruitment. It's hard to get more local than Rivals100 strongside defensive end and Columbia, S.C., native Jordan Burch. Rivals250 strongside defensive end Jacolbe Cowan has really taken a liking to the South Carolina coaching staff.
Oklahoma has a couple very good 2020 commitments already, but none of them are defensive linemen. Two that Sooners fans need to keep an eye on are Rivals250 weakside defensive end Alec Bryant and Bresee. Bryant is very high on Oklahoma, but an offer from Texas could muddy the waters. Also look for Bresee's reaction to his upcoming visit to Norman at the end of July. The Sooners have a real chance to impress him.
PLAYER TO WATCH: MCKINNLEY JACKSON 
Jackson, the top defensive tackle in the 2020 Rivals250, was previously committed to LSU for about two and a half months, and the Tigers still seem to be the team to beat. But Alabama is all over the five-star out of Mississippi, and in-state programs Ole Miss and Mississippi State aren't giving up without a fight. A decision from Jackson isn't imminent, so this recruitment is bound to have plenty more twists and turns.
  RIVALS RANKINGS WEEK