2020 Team Rankings: Predictions
USC WILL LAND THE BIGGEST FISH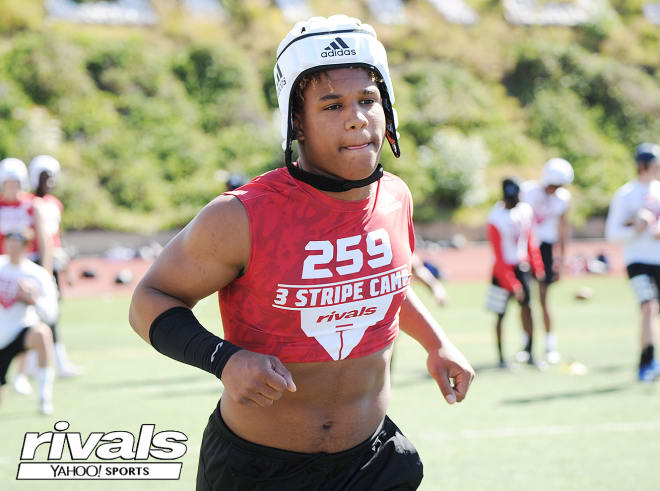 Southern California products D.J. Uiagalelei (QB) and Justin Flowe (LB) rank No. 1 and No. 2 respectively, and landing just one of the two would be a victory for USC. Thing is, the Trojans could very well sign both. USC recruits its home state nearly as well as any school in the country and that shouldn't stop in 2020. Add in the fact that the program has a reputation for producing NFL quarterbacks, and Uiagalelei has to see the appeal of the school in his back yard. In Flowe's case, Alabama, Oklahoma, Ohio State, Florida and others will be heavily involved, but they will need to overtake the Trojans as the presumed frontrunner.

TEXAS WILL END UP WITH A STAR RUNNING BACK 
It's a stacked running back class in the state of Texas, as the No. 1 and No. 3 prospects at the position are Lone Star State athletes. The Longhorns are in play for both, as No. 1-ranked back Zachary Evans and Jase McClellan, who carries the No. 3 ranking, both seem to be intrigued by Tom Herman's program. It's incredibly difficult to land two elite tailbacks in a single class, but it seems like a near certainty that the Longhorns will wrap up one of the two. Seth McGowan, who checks in at No. 6 at the position, also hails from Texas but is seen as a backup option for UT.

MIAMI WILL ONCE AGAIN HAUL IN THE SUNSHINE STATE'S BEST CLASS 
Miami's momentum in the Sunshine State is impossible to ignore. So barring a total collapse on the field, 2020 sets up nicely for the Hurricanes to win the state recruiting championship once again. New coaching staffs at Florida and Florida State have not matched UM's recruiting allure in their first few months on the job, and it's becoming apparent that Miami will need to stumble to open the door for the other in-state powers. The Hurricanes already have eight 2020 prospects in the fold, and six of those prospects are rated four stars or higher. Should UM win continue to win double-digit games, it's going to be quite a task for Florida or Florida State to overtake them by 2020.
GEORGIA WILL LAND IN THE TOP FIVE 
Kirby Smart has Georgia rolling. The Bulldogs won the 2018 recruiting title and will challenge for a top class in 2019, so it only stands to reason that UGA will keep the pace through 2020. There are, of course, other factors working in the Bulldog's favor. An impressive one-tenth of the Rivals100 hails from the Peach State, so Smart will have his share of opportunities to make waves in state. The larger picture is even more stacked in UGA's favor, as 28 members of the Rivals250 attend high school in the program's home state. Any way you slice it, things are setting up well for Smart, who many expect to be in the national title hunt for years to come.

RIVALS RANKINGS WEEK